Take a tour of local manufacturers making PPE right here in our community!
Made in Richmond PPE Fundraiser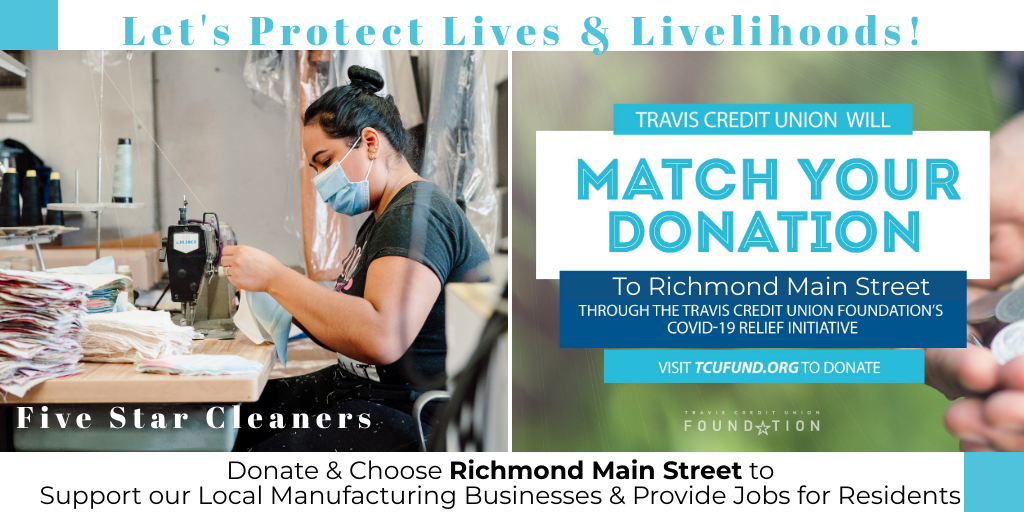 This campaign is about protecting lives and livelihoods. The COVID19 pandemic has created hardships for our communities. From speaking with our residents and businesses we saw a need to increase access to PPE, create opportunities for local manufacturers to operate, and engage youth in the campaign to slow the spread of COVID19. This partnership with Travis Credit Union Foundation is a win, win, three ways!
24 Days Left to Make an Impact!
Spirit & Soul Festival 2020 – Save the Date & Support!
Save the date for Spirit & Soul Festival 2020! 
Saturday, October 17 | 4pm-6pm | Live streaming online
Mark your calendars and get ready to celebrate, relax, and dance all from the comfort of your home. That's right: Spirit & Soul Festival is going virtual. But wait,
there's more!
We have two ways that you can join the party right now:
Create your own FREE E-Commerce Site with Square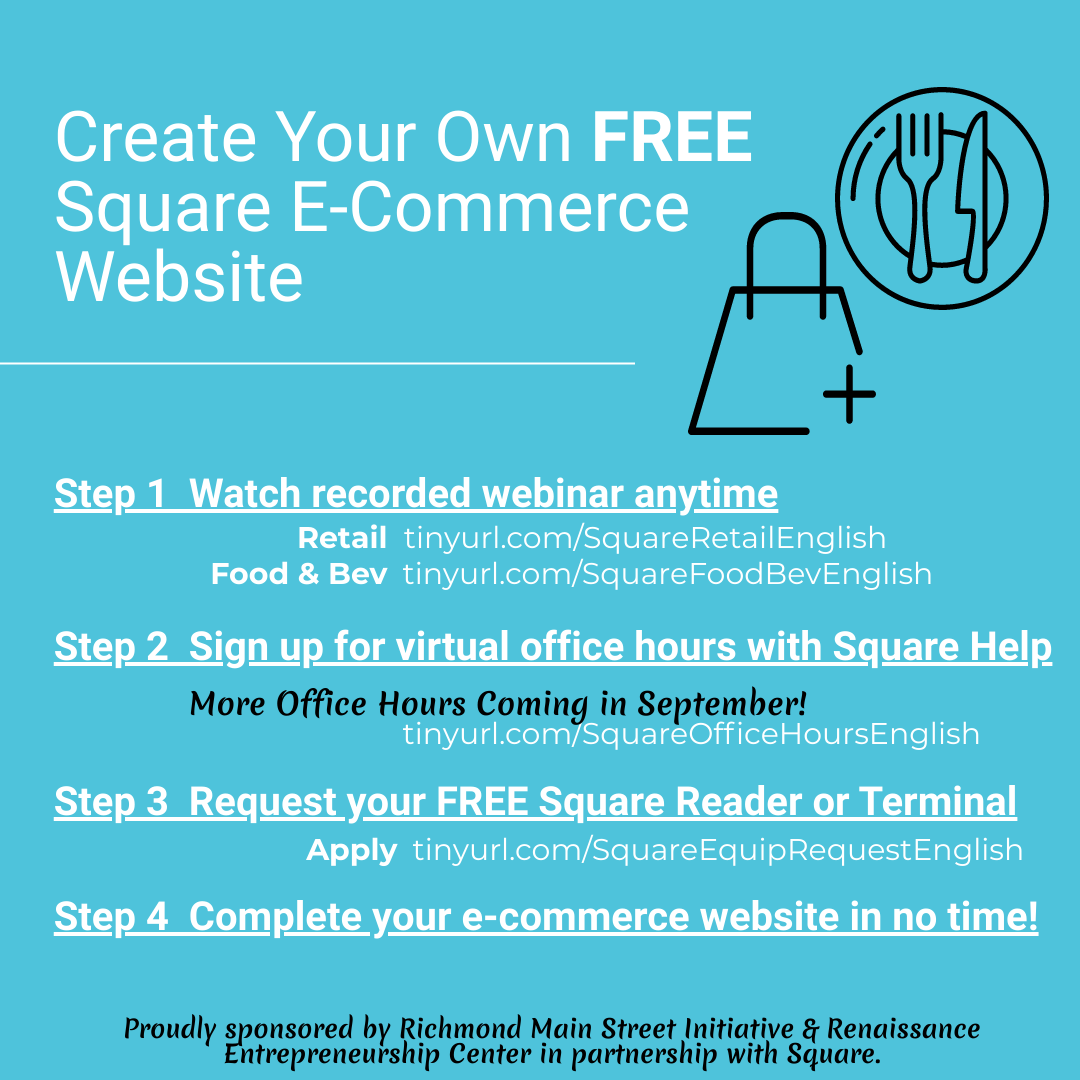 September Office Hours Coming Soon!
Survive COVID19 & Grow your Business:
Get Online in just 4 Easy Steps!