About our Location
We are located in Downtown Richmond Visitor Center, at Richmond BART: at street level, next to the 16th Street elevator/in the plaza across from BART garage.
Parking is limited. Street parking along Macdonald Avenue (free, 2-hours) and the lot at Marina Way (paid) are options. The BART garage is reserved for riders until 3pm.
Public transit options include BART (Richmond line), AC Transit (72M, 74), and Amtrak (Capitol Corridor, San Joaquins). Bike lockers are also available.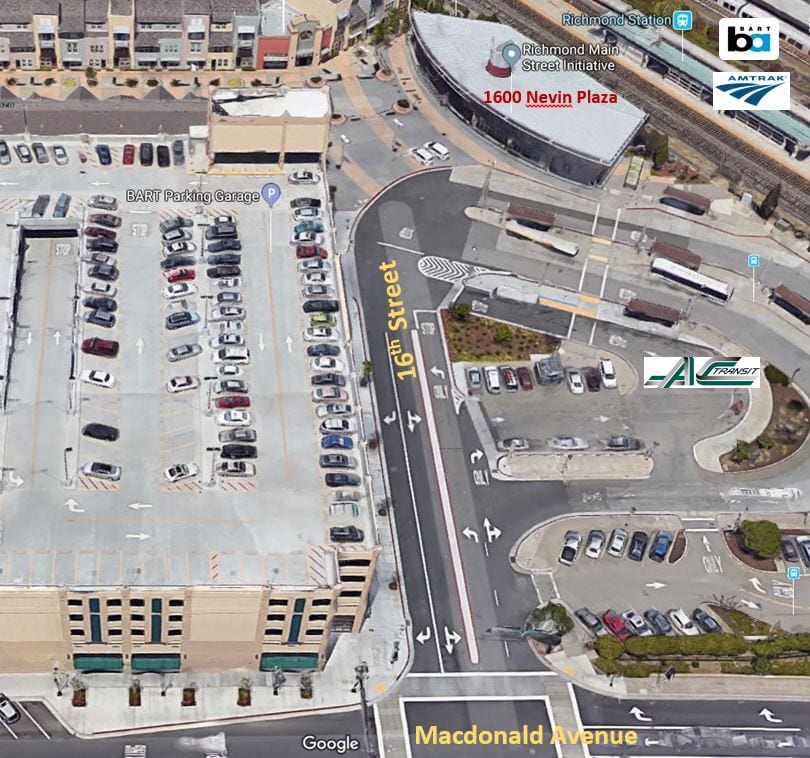 Richmond Main Street
Main Offices