About our Location
We are located in Richmond Visitor Center, at Richmond Transit Station: at street level, next to the 16th Street elevator, in the plaza across from BART parking garage.
Parking is limited. Street parking along Macdonald Avenue (free, 2-hours) and the lot at Marina Way (paid) are nearby options. The BART parking garage is reserved for riders 4am-3pm, Monday-Friday.
Public transit options include BART (Richmond line), AC Transit (72M, 74), and Amtrak (Capitol Corridor, San Joaquins). Bike lockers are also available.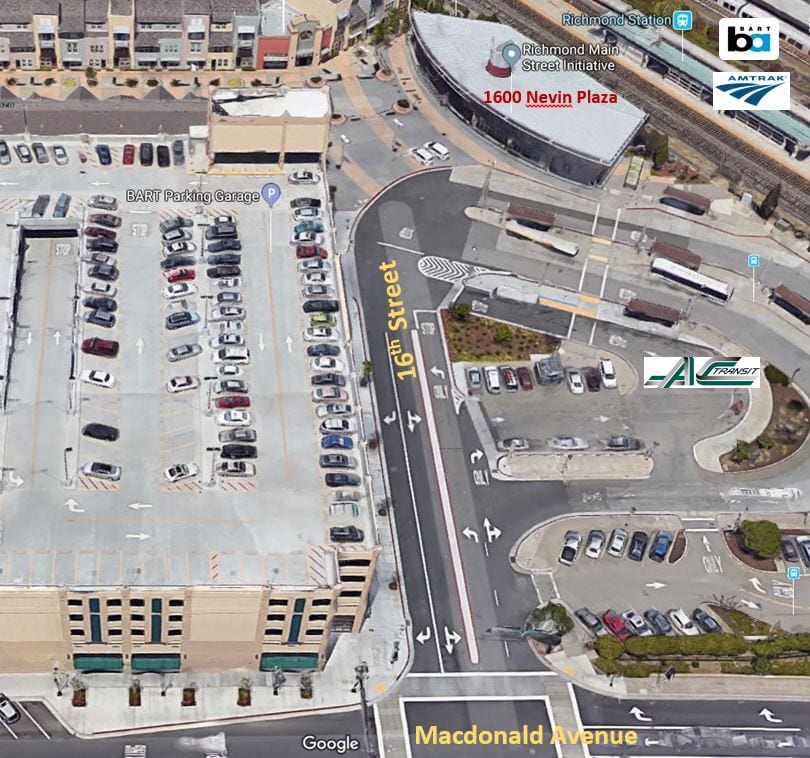 Richmond Main Street
Main Offices