*COVID19 Update: And We're Back!*
Our office is open Monday-Friday, 9am – 4pm. All are welcome to visit! Look for the set of doors with our logo on top, ring the doorbell for service (if door is locked), and please visit safely. Plus, get cool new apparel from our office mates, The Rich Clothing Company. Or help yourself to free books, informational materials, and shop local guides from the Richmond Visitor Center Resource Library, located in the lobby. 
Effective August 3, 2021: Per the Contra Costa County Health Order, masks are required for all visitors and staff. Free masks are available for anyone who needs one.
About our Location
We are located in Richmond Visitor Center, at Richmond Transit Station: at street level, next to the 16th Street elevator, in the plaza across from BART parking garage.
Parking is limited. Street parking along Macdonald Avenue (free, 2-hours) and the lot at Marina Way (paid) are nearby options. The BART parking garage is reserved for riders 4am-3pm, Monday-Friday.
Public transit options include BART (Richmond line), AC Transit (72M, 74), and Amtrak (Capitol Corridor, San Joaquins). Bike lockers are also available.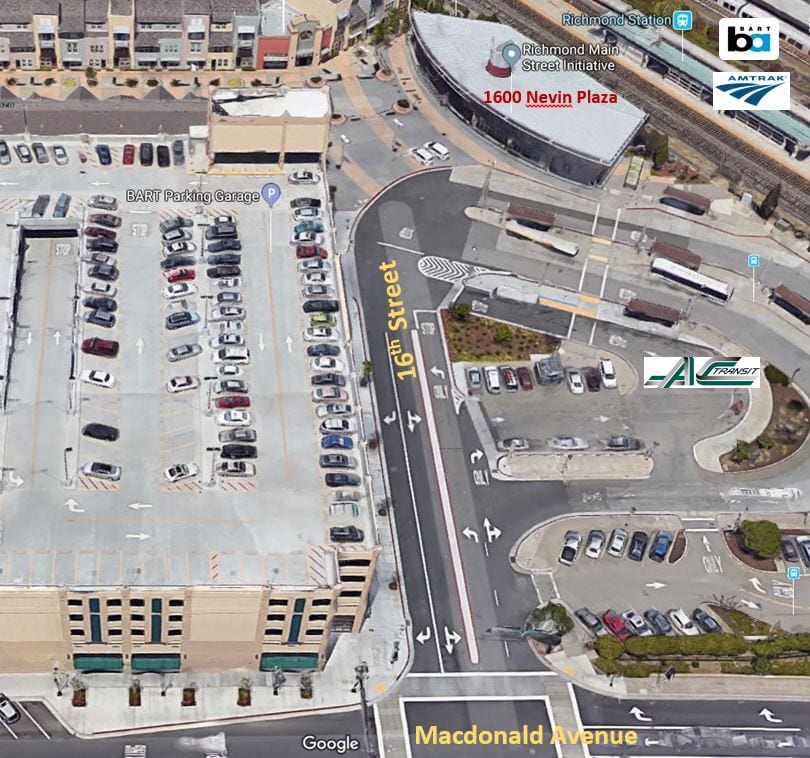 Richmond Main Street
Main Offices