Whether you're the owner of an established enterprise who wants to revamp your business practices or you're an entrepreneur ready to take the next step, Richmond Main Street is here to help.
City of Richmond Loan Programs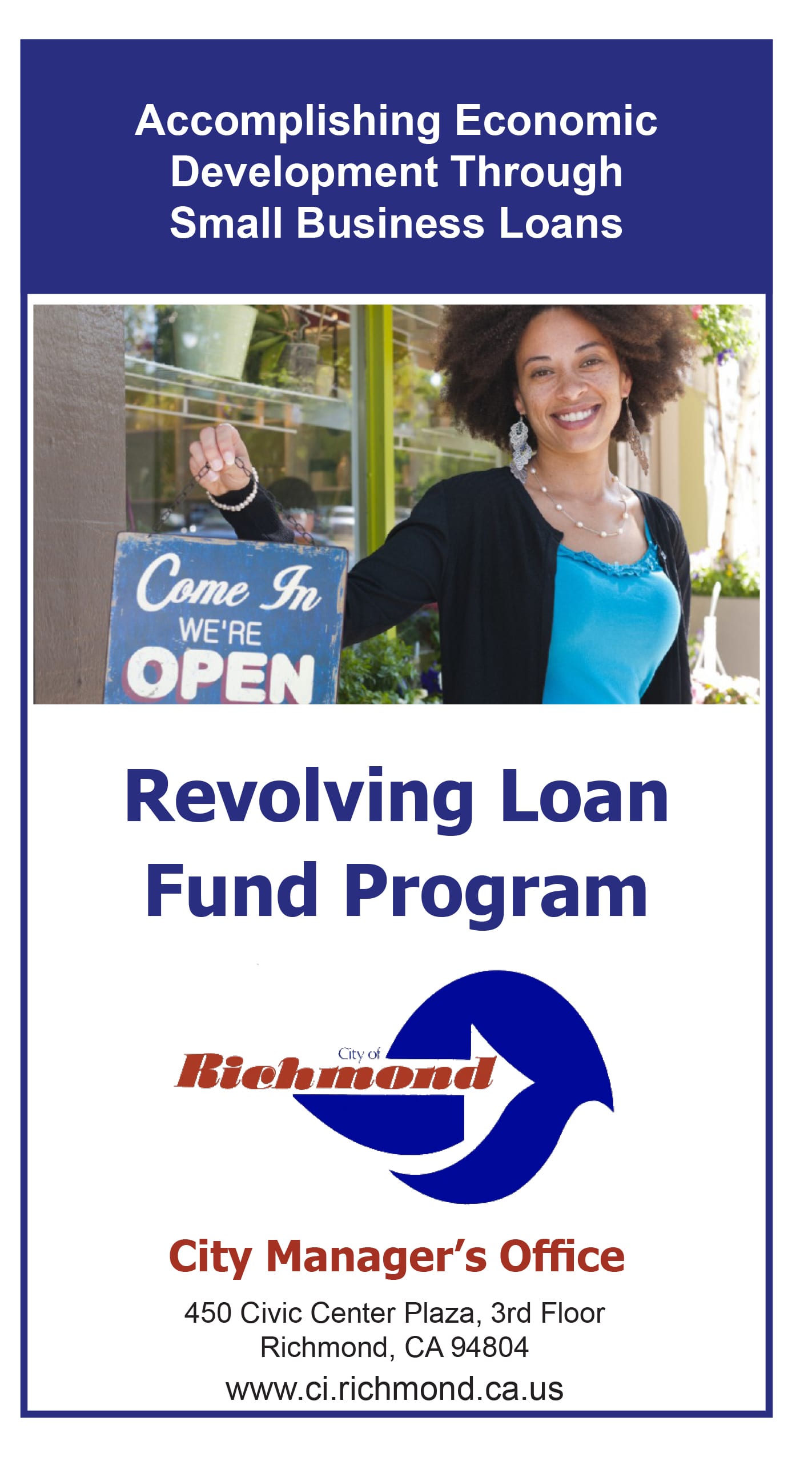 Kiva U.S. Loan Matching Fund
Kiva U.S. and the City of Richmond have partnered to provide this loan matching fund to Richmond businesses. Richmond Main Street is a Kiva Trustee and can help you qualify for you Kiva loan.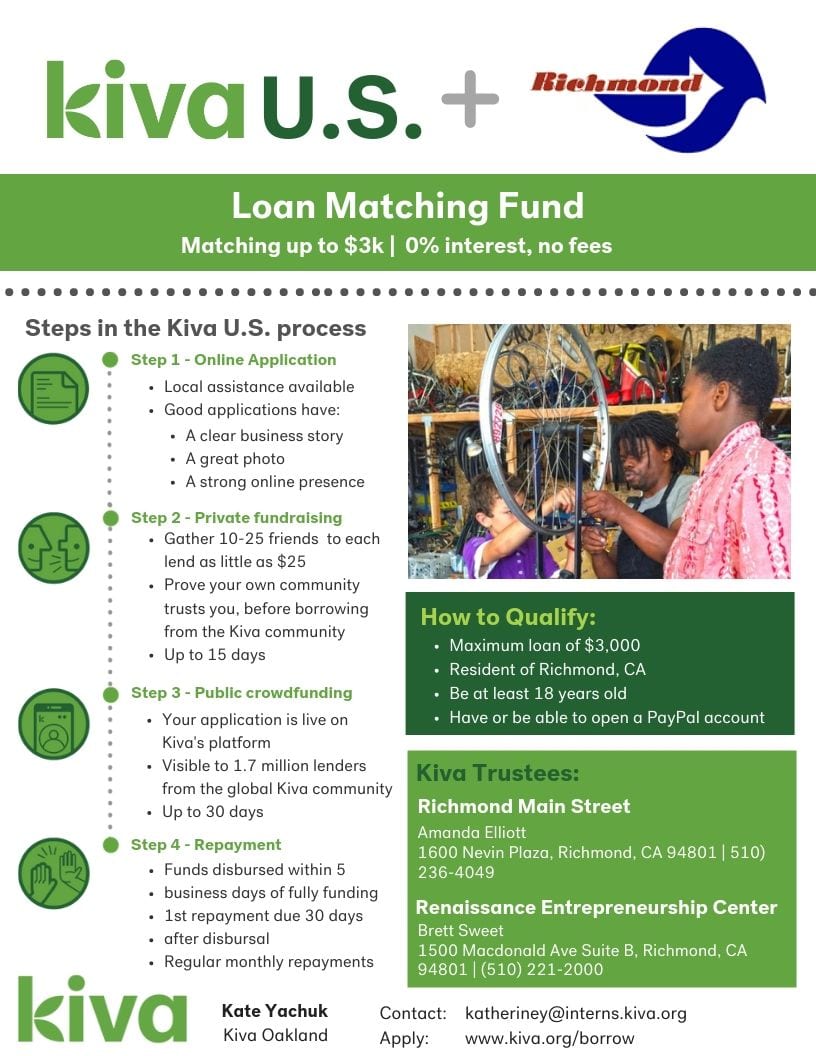 Have questions? Need help with your loan application? Want us to be your trustee for your Kiva application?
Our Small Business Resource Partners
Helpful Websites for Small Businesses & Entrepreneurs
Please note: This is just a small sample of the many online resources available to small businesses and entrepreneurs. This list is not intended to endorse the content of any web site not operated by Richmond Main Street Initiative.
Local Business Planning & Development
Local Financial Services & Alternative Lending
Legal Resources for Small Businesses
National Business Resources
Resources for Women in Business & Leadership
Small Business Certifications & Procurement Resources
City of Richmond – BidsOnline
State of California Department of General Services – Cal eProcure
Federal Government – SAM.gov
UC Berkeley Supply Chain Management – uBuy
Sustainable Business Practices (Green Business)
Diversity Information Resources – Links & information about local, national, and international certification resources, supplier and purchaser database, and more.
Sustainable Business Resources & Practices