14th Annual Spirit & Soul Festival
Reconnecting Richmond
Downtown Richmond's Premiere Event
Can We Do This Again? 
 Not only were we set on continuing the tradition for our community, but we decided to re-design it, making it more inclusive and representative of what Richmond is and has been for decades. Needless, to say, the feedback we received has been REMARKABLE!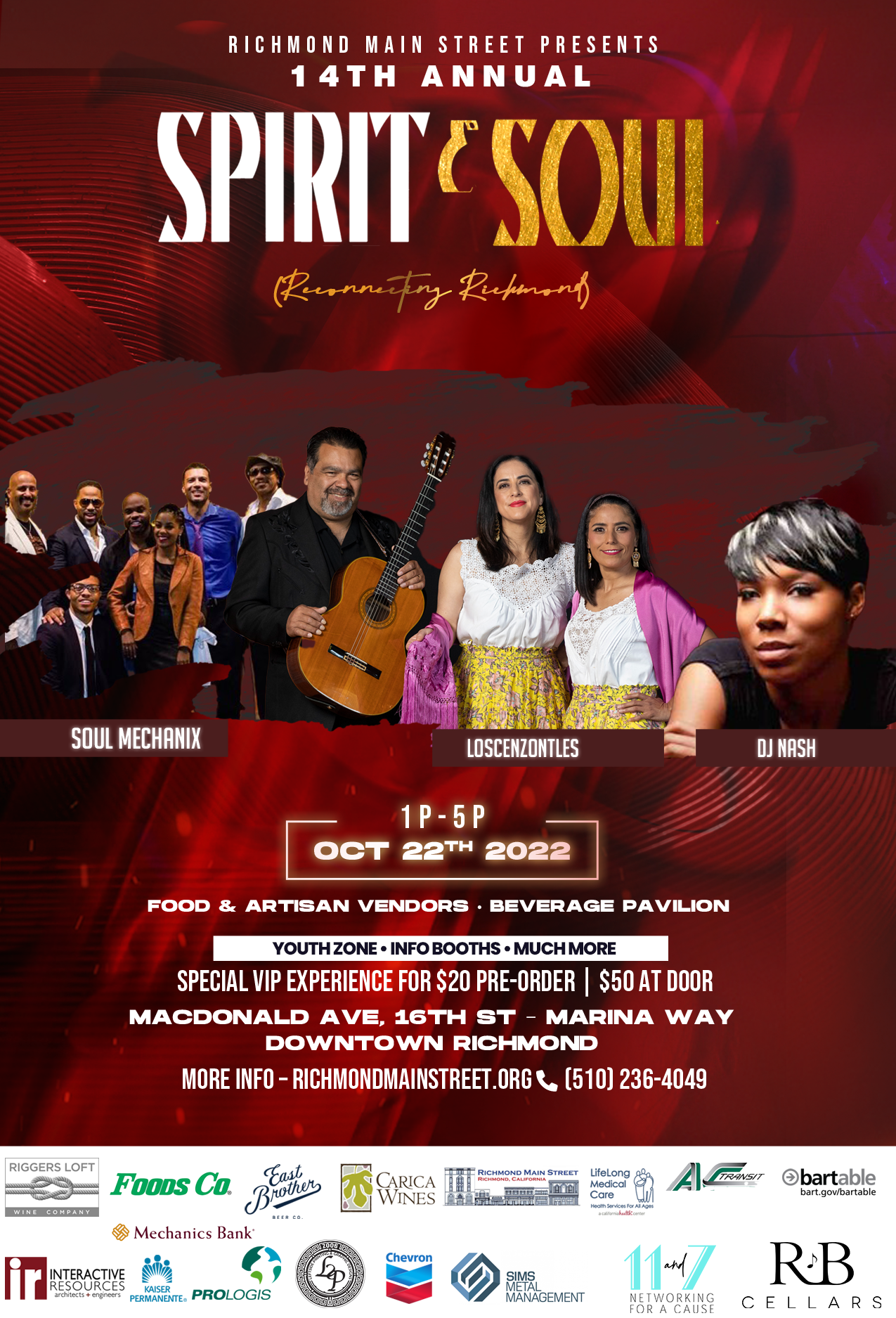 Gratitude to our Spirit & Soul Festival Sponsors
Thank you to all our sponsors & supporters
Interested in learning more or getting involved?