Downtown Richmond's Premiere Event
Save the date for 12th annual Spirit & Soul Festival
October 17, 2020 | 4pm-6pm | Virtual
Now, it's Time to Celebrate, Relax, & Dance! 
We are going virtual with our 12th annual Spirit & Soul Festival streaming online for free on Saturday, October 17 from 4pm-6pm. 
Save the date, stay tuned for exciting updates, and join the party now by becoming a supporter. Sponsorships start at $5!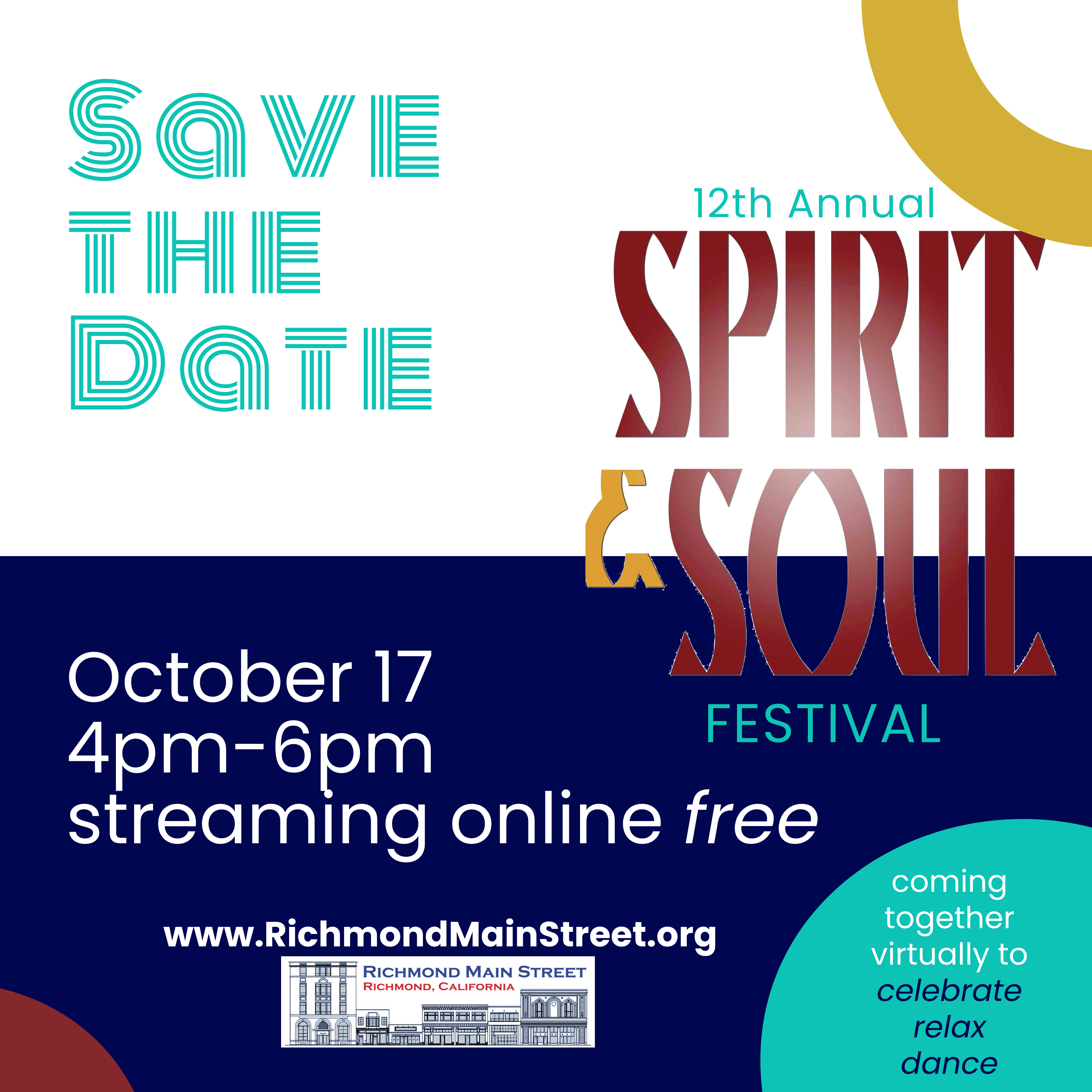 Opportunities to Participate
We invite you to join the party now by becoming a Downtown Champion: a win-win partnership that will provide you with wide-reaching recognition as a dedicated supporter of our district's performing artists, small business community, and rich cultural legacy. Please learn more and respond by September 18, 2020, to maximize all sponsor benefits.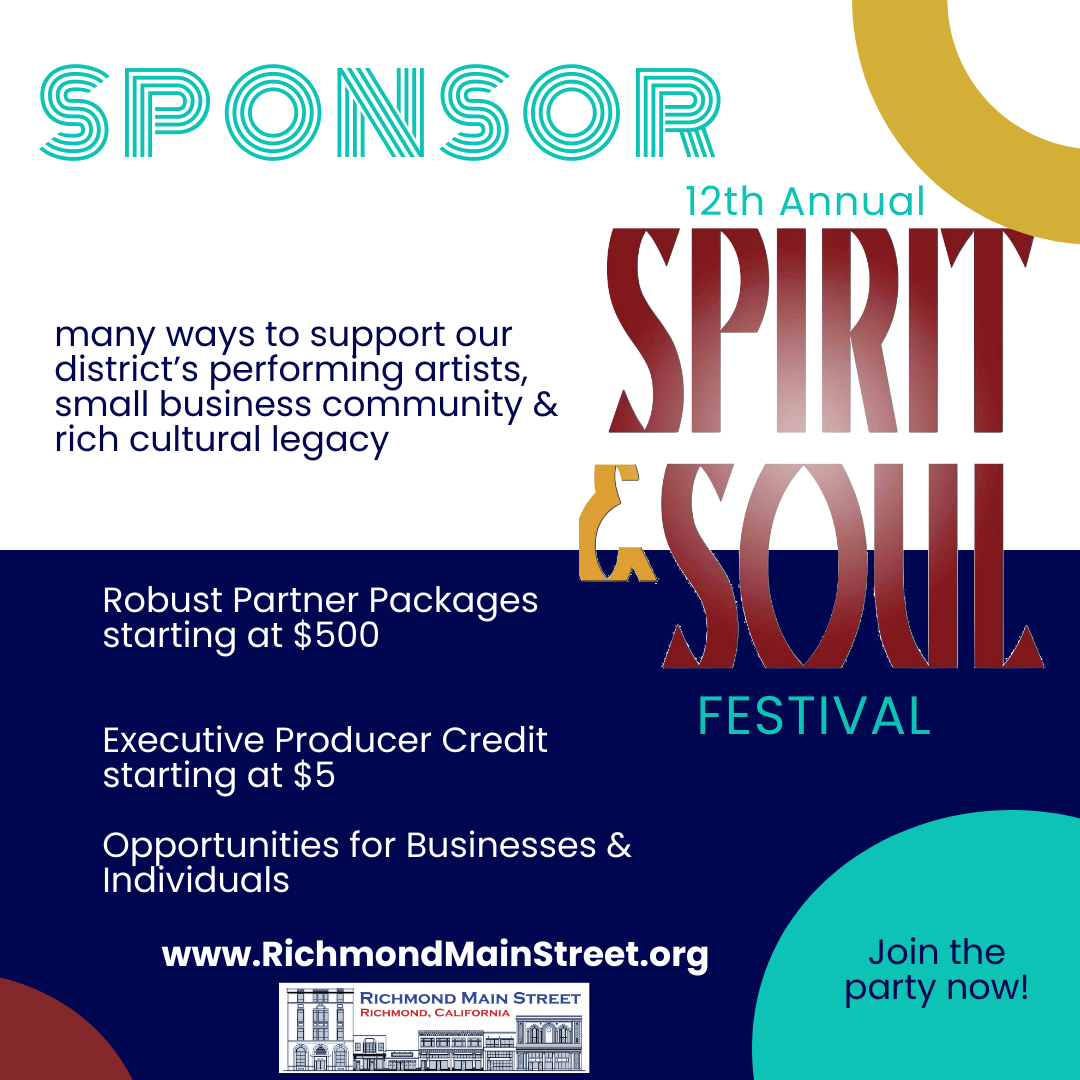 This year has proven to be a challenge for everyone. The effects of this pandemic are very real – and that's where Richmond's young performers come in! We are looking for high-energy youth artists/performers to spark joy in the hearts of our community members at this event. Stipend available. Submissions due September 9.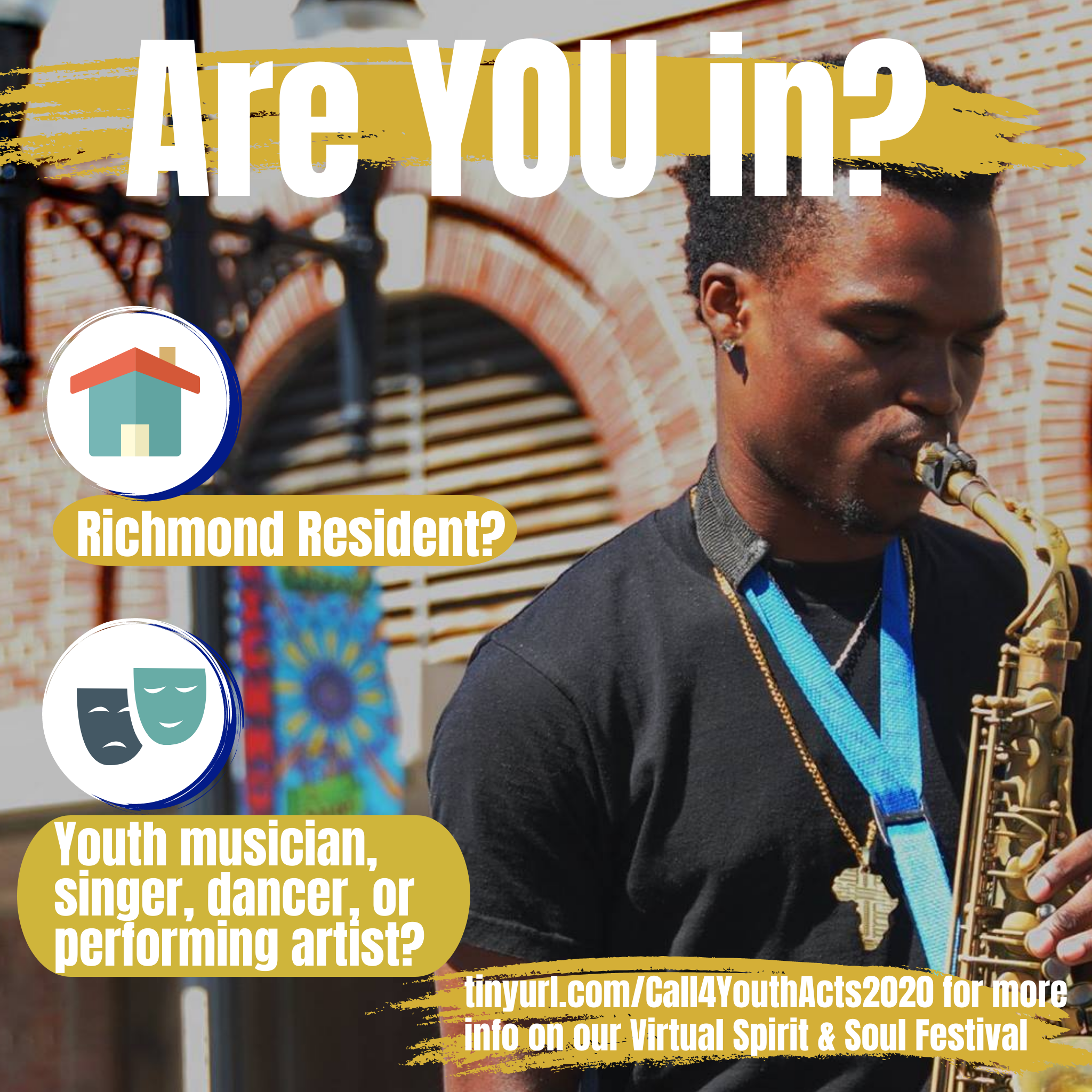 Interested in learning more or getting involved?