Downtown Richmond's Premiere Event
12th annual Spirit & Soul Festival
October 17, 2020 | 10:30am-12pm | Streaming Live
presented by LeChat Nail Care Products
We Invited the Community to Celebrate, Relax & Dance with Us! 
Missed the livestream? Want to relive the festivities? We got you!
Press play and get ready to dance in your living room.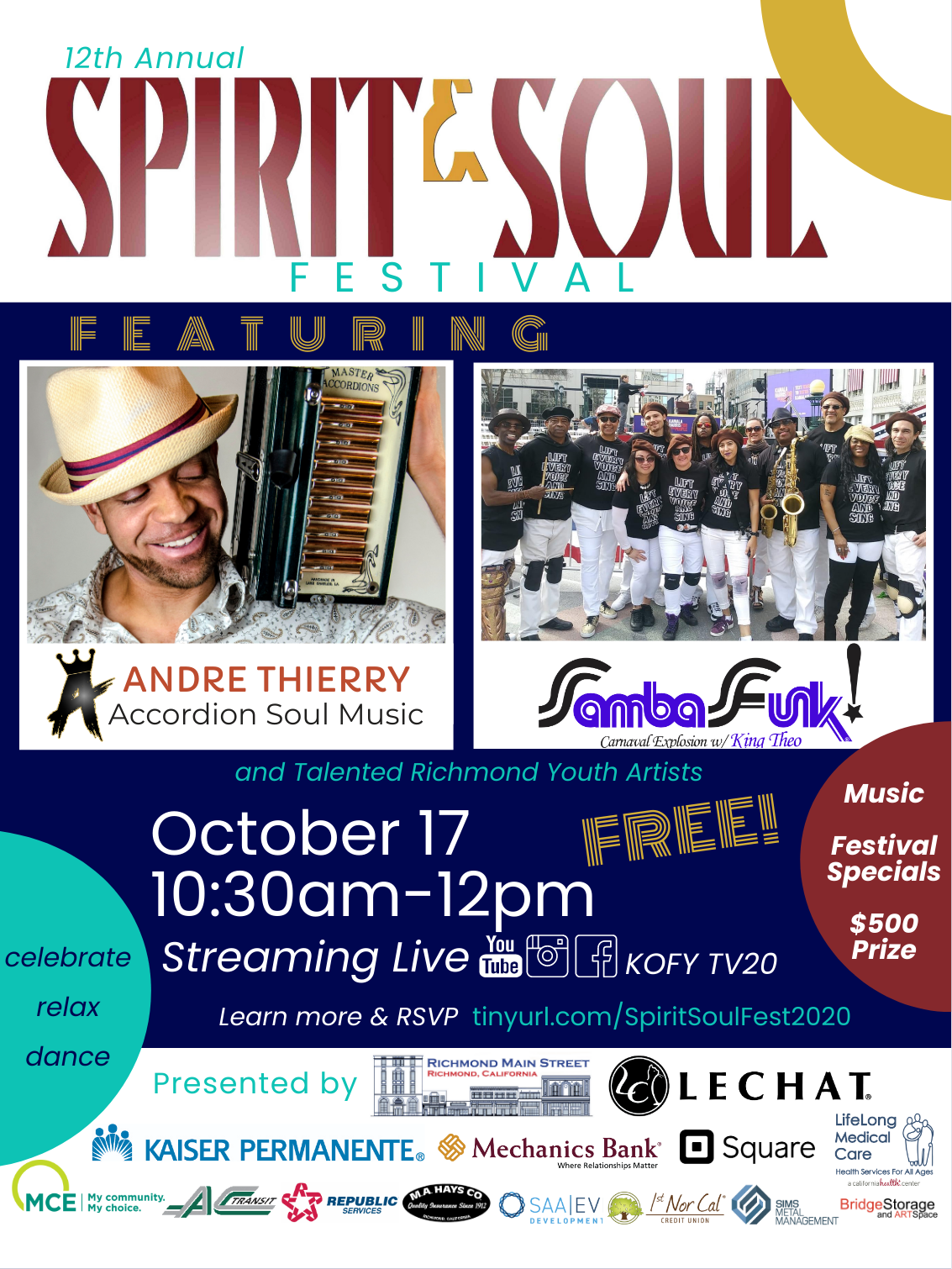 Gratitude to our Spirit & Soul Festival Sponsors
Gallo Family, Janet Ferraro, Amanda Elliott, Roux
Interested in learning more or getting involved?