Healthy eating & active living in Downtown Richmond
Healthy Village Festival
is a fun annual summer event all about health and wellness. This free community event takes place in the Community Green Space park located at the corner of Harbour Way and Macdonald Avenue. Richmond Main Street collaborates with local community groups and nonprofits, caterers, and businesses to provide delicious healthy food samples, recipes, cookbooks, fresh produce giveaways, educational and fun activities for kids, and access to information about living a healthier lifestyle.
"I am so impressed. There is a wealth of information available. New foods to sample."
"Es muy bueno para saber que comer y hacer ejercicio para estar mejor y saludable."
9th annual Healthy Village Festival
Saturday, June 23, 2018
10am – 1pm
Community Green Space
Harbour Way & Macdonald Avenue
Family-friendly. Free Admission. All are Welcome!
Health Tips & Resources
Fitness Breaks – ZUMBA!
Pop-up Farm
Music – Tatsumaki Taiko – 10:30am
Downtown History Hike with Karen Buchanan – 11am
Info Booths
Arts & Crafts
Lawn Chess
Food
Giveaways & Prizes
Hang out with Richmond Fire Fighters!
& More!
Interested in learning more or getting involved?
Keep scrolling or contact us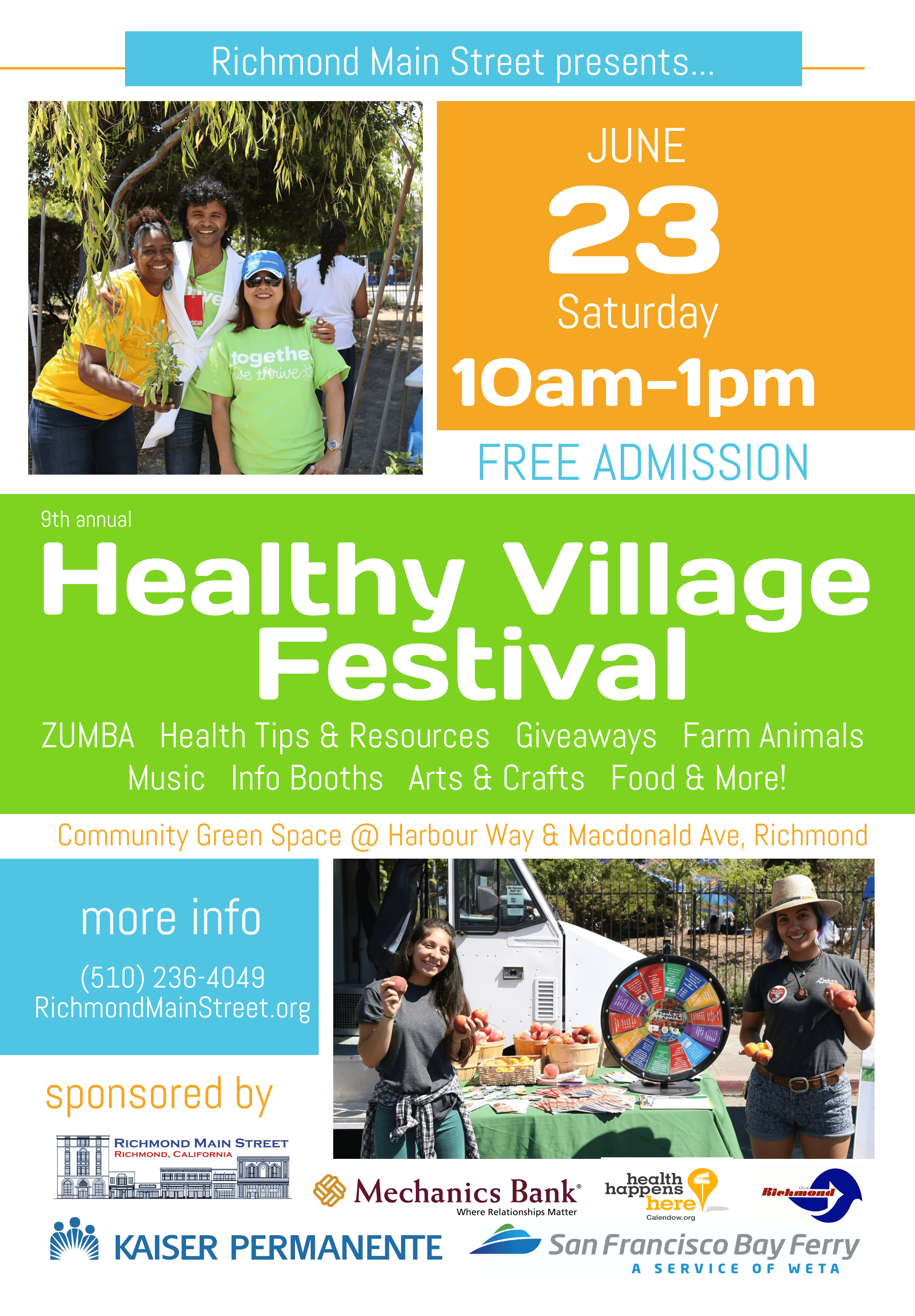 Volunteer
Help us bring this event to life!
From set-up to clean-up, there's something for everyone…
…and it's a lot of fun!
Become a Health & Wellness Champion!
We are gearing up for a summer filled with exciting events in historic Downtown Richmond starting with the 9th annual Healthy Village Festival on Saturday, June 23! This welcoming, family-friendly event is a vital component of mission to restore Downtown's vibrant urban village legacy and promote health and wellness lifestyle choices that are reflective of our community's rich heritage. You can help us continue this vital work by becoming a sponsor of our 2018 Healthy Village Festival! Mark your calendar for Healthy Village Festival, click the buttons below to learn more about sponsorship opportunities and benefits, and make a win-win investment in Main Street today!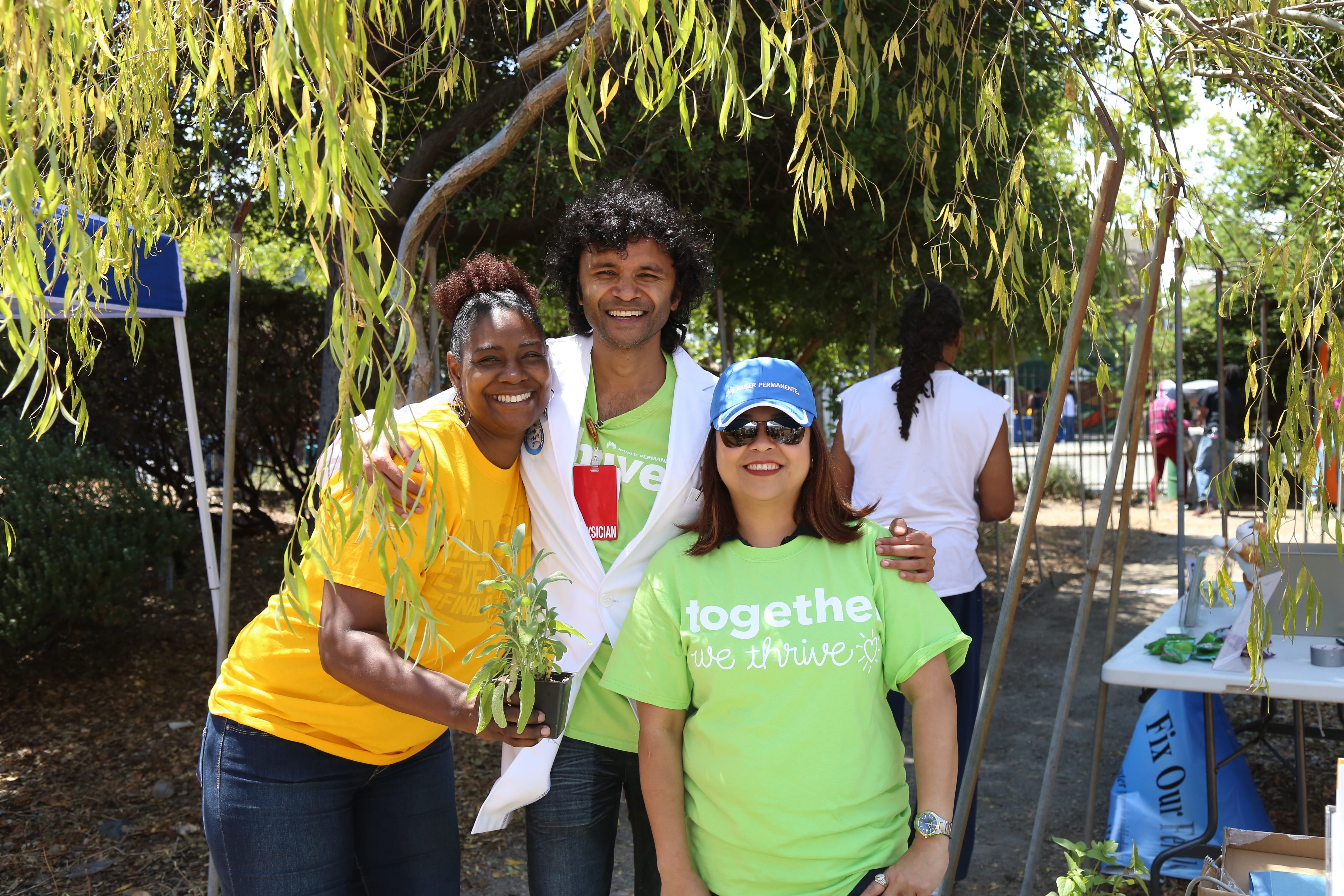 Go Digital
donate securely through PayPal
Go Old School
Check/Money Order/Cashier's Check
Payable to: Richmond Main Street Initiative
Mail to: 1015 Nevin Avenue, Suite 105, Richmond, CA 94801
Make sure to also send completed your Sponsorship Opportunity form (pg.2)
Thank You to our Sponsors
Interested in learning more or getting involved?