The Richmond Main Street Initiative, Inc. is a community-based nonprofit corporation dedicated to revitalizing historic Downtown Richmond as a pedestrian-friendly urban village, offering products, services, arts, and entertainment that reflect the community's rich and diverse heritage.
Historic Downtown Richmond is a safe, vibrant, thriving destination for arts, entertainment, businesses, and residents with an easily accessible transit center.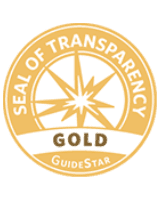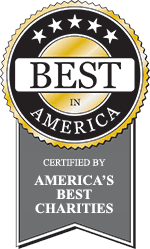 Evolve RMSI into a mature organization with a diversified funding stream, an established reputation and clout in the community, and consensus-driven collaboration with local stakeholders working towards commercial district revitalization and implementing the relevant portions of the Macdonald Avenue Revitalization Plan.
Develop Downtown into a regional arts and cultural destination.
Develop Downtown as the center of neighborhood life for the Iron Triangle.
Strengthen Downtown's economic base through business retention, targeted recruitment, social entrepreneurship and financing, trend monitoring and education, and new development.
Market Downtown and produce special events to attract shoppers, new businesses, and employees from local businesses.
Implement visible physical improvements, including streetscape upgrades and creative building re-use, to spur broader rehabilitation Downtown and enhance a pedestrian friendly environment.
Work with police and code enforcement personnel to promptly tackle blight and safety problems that impede commercial district usage and development.
Our Approach to Downtown Revitalization
Richmond Main Street Initiative is a certified Main Street program. The 
Main Street Four-Point Approach
®
 to commercial district revitalization is effective because it is comprehensive and community-driven. Merchants, property owners, and residents become partners and take action on a wide variety of community issues. Everyone benefits from an increased sense of pride and place, safer and cleaner neighborhood, better products and services, and community-oriented events. Here are the main objectives and their role in the revitalization of historic Downtown Richmond:
Utilizing a consensus driven approach to include stakeholders in revitalization efforts:
Host Regular Stakeholder Meetings
Collaboration with Community Members & Groups
Open Communication with Business and Property Owners
Marketing historic Main Street and generating activities to attract residents, merchants and the greater East Bay to Downtown Richmond:
Annual Community Events
Health & Wellness Programs
Enhancing the public safety and cleanliness of Downtown Richmond:
Safety1st Neighborhood Ambassadors: Maintenance and Hospitality teams
Maintain Community "Green" Space at Harbour Way and Macdonald Avenue
Host Downtown clean-up & beautification activities
Co-sponsor annual Chill with a Cop, National Night Out, and Coffee with a Cop events
Crime Prevention Through Environmental Design (CPTED) visits to downtown businesses
Strengthening and broadening the economic base of Downtown Richmond:
Business attraction & retention
Market analysis & strategies
Enhancing the physical appearance of Downtown Richmond:
Downtown street banner campaign
Seasonal holiday street light decorations
Support facade & streetscape improvements
Explore the Main Street Approach and other Downtown Revitalization Programs
Certified California Main Street Communities
Arcata Main Street
, 
Coronado Main Street
, 
Downtown Encinitas Main Street
, 
Niles Main Street
, 
Downtown Grass Valley
, 
Main Street Hanford
, 
Downtown Hollister
, 
Old Monterey Business Association
, 
Ocean Beach Main Street Association
, 
Paso Robles Main Street
, 
Downtown Pleasanton
, 
North Park Main Street
, 
Downtown San Luis Obispo
Other California Downtown Organizations