Our office is closed today in observance of Memorial Day, an occasion that, like many of our national holidays, is rooted in a tradition of remembrance and celebration. As we honor people who died while serving in the country's armed forces–a history that is deeply rooted in Richmond's heritage as a homefront community–we also are spending time with friends and family, celebrating the (un)official start of summer.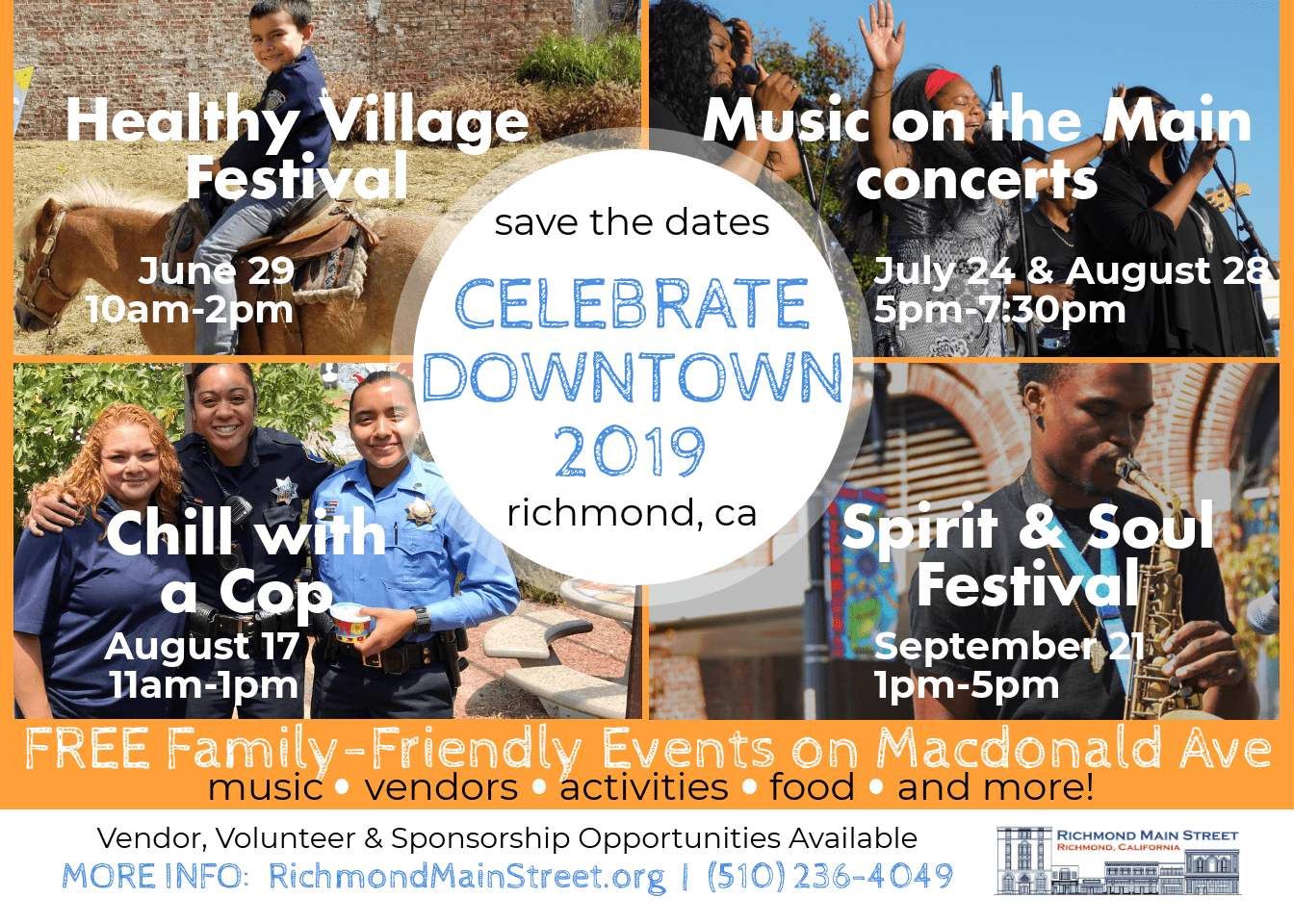 Speaking of which…don't forget to save the date for all our Celebrate Downtown events! We're cooking up some really great performances, activities, and more…and you don't want to miss them.
First up: we hope you will join us as we roll up our sleeves at our Spring Clean-Up & Chess in the Park activity on June 8 in preparation for our first Celebrate Downtown event of the summer, Healthy Village Festival on June 29! Learn more about the Spring Clean-Up and pledge to volunteer.