Last Friday our office was abuzz with activity and positivity. First up: the current cohort of Greenlining Leadership Academy Fellows interviewed our Executive Director Amanda Elliott to learn more about Downtown Richmond and other important community initiatives happening in the city. After a lively and in-depth conversation, the fellows departed to visit Building Blocks for Kids Collaborative and Pogo Park.
As they departed, our monthly Business Master Mind for Women Entrepreneurs meet-up got underway. Certified business advisor Vaneese Johnson met with Patrice from Global Melanin Skincare & Beauty, a Richmond-based business offering a variety of customized facials and waxing services.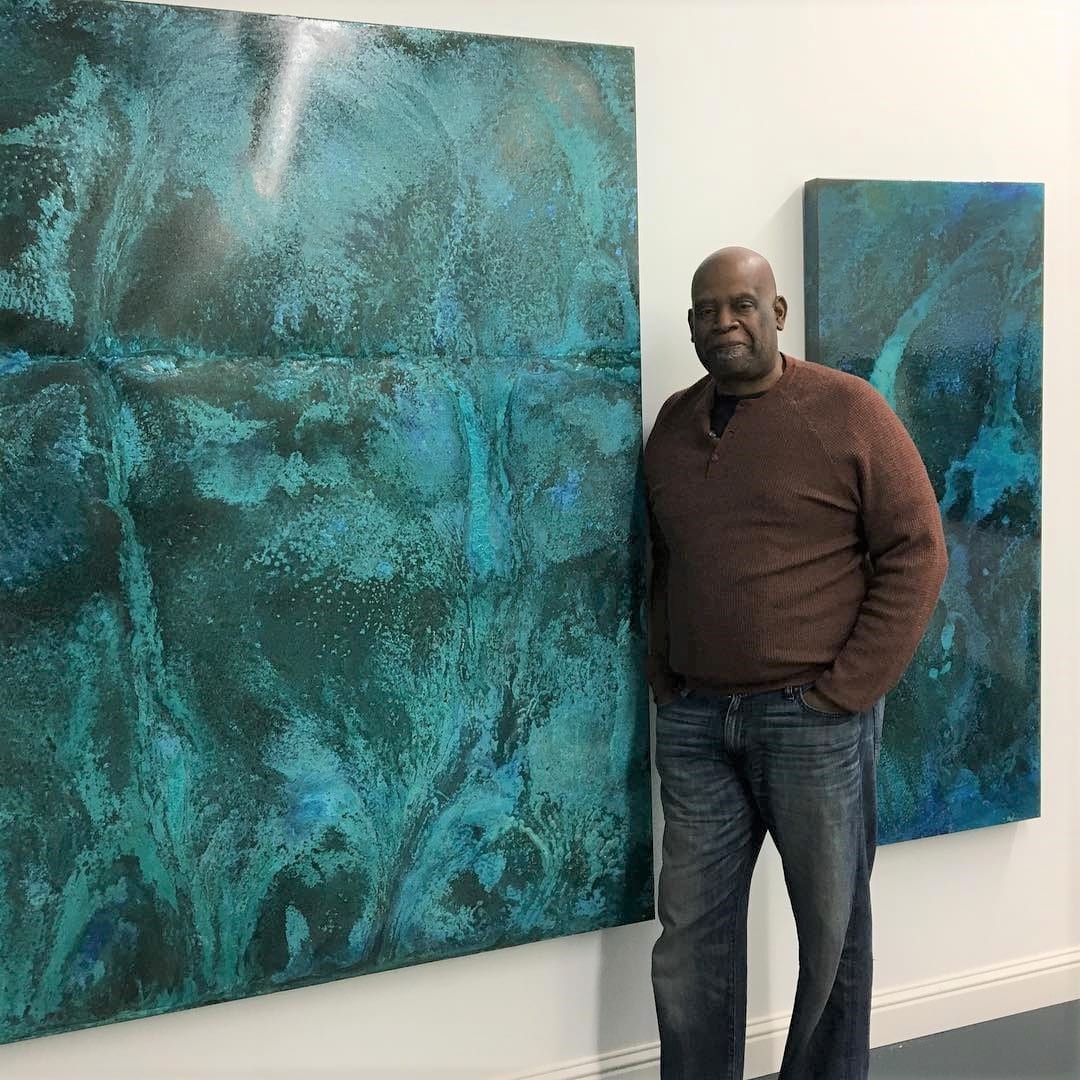 The excited continued into the weekend at the Stephen B. Studio, which opened its doors to the public and get a sneak peek into the artist's creative process. Visitors enjoyed a gallery exhibition of Stephen Bruce's unique acid paintings and an exclusive look into his workroom-laboratory, where he experiments and explores chemical reactions to create captivating patterns and textures. The exhibition and open studio events were part of Bruce's participation in the 23rd annual The art of Living Black show.
And now we are headed into another eventful week, hosting Part 2 of the Jump Start Your Business Workshop series on Wednesday and preparing for a very special Annual Stakeholder Meeting and new office Grand Opening celebration on March 20.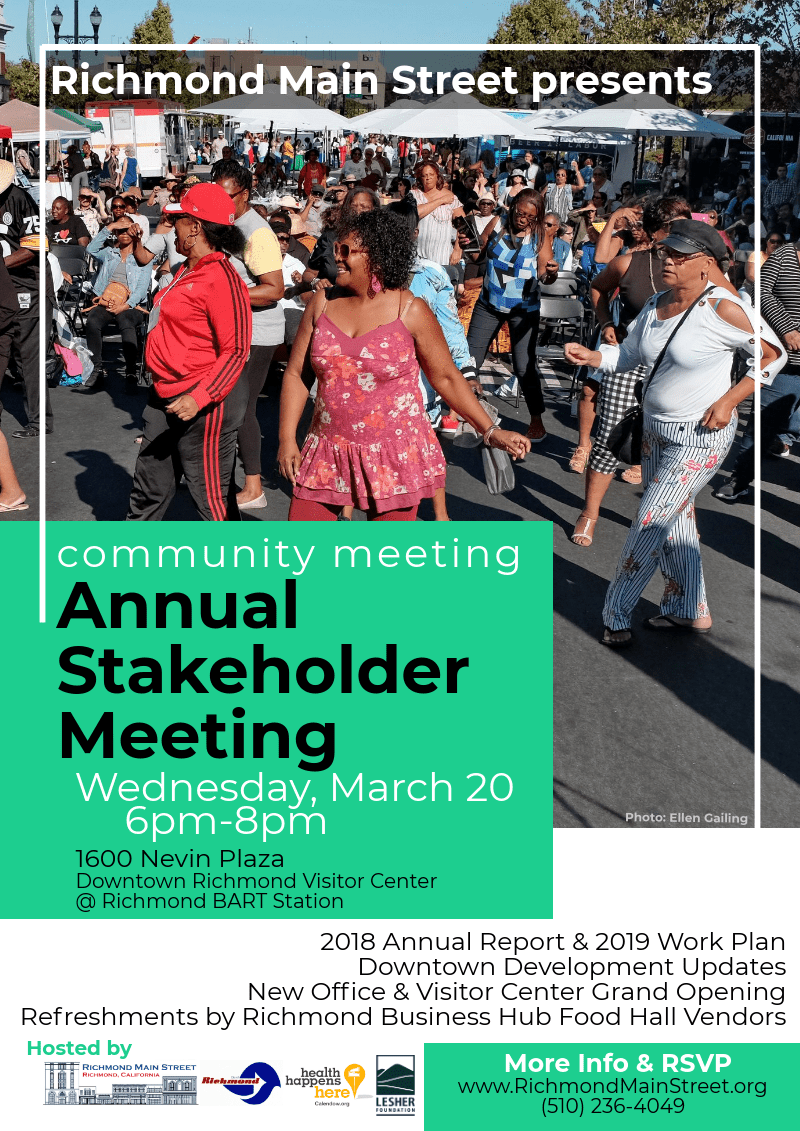 You are invited to join Richmond Main Street at our new office for a very special Annual Stakeholder Meeting!
When: Wednesday, March 20
Time: 6pm – 8pm
Location: 1600 Nevin Plaza, in Downtown Richmond Visitor Center, at Richmond BART Station
Agenda:
* 2018 Report & 2019 Work Plan
* Downtown Development Updates
* New Office & Visitor Center Grand Opening
* Refreshments by Richmond Business Hub Food Hall Vendors
Questions? Email admin@richmondmainstreet.org or Call (510) 236-4049
Note About our Location: We are located in Downtown Richmond Visitor Center, at Richmond BART: at street level, next to the 16th Street elevator/in the plaza across from BART garage. For more info, directions, and transit/parking info: visit www.richmondmainstreet.org/contact