FOR IMMEDIATE RELEASE
September 22, 2021
Richmond Main Street Initiative Announces New Executive Director
RICHMOND, CA. – Richmond Main Street Initiative (RMSI), the nonprofit corporation dedicated to a thriving historic Downtown Richmond, announced today the hiring of Andrea Portillo-Knowles as Executive Director. 
Knowles steps into the leadership role at RMSI from the Boy Scouts of America, where she served as a Bay Area District Director. A proud U.S. Air Force veteran, working mother, and military spouse,Knowles  is passionate about community-led urban revitalization and building diverse stakeholder coalitions.  
"I am looking forward to collaborating with community leaders and business partners to continue this movement to bring back Richmond's historic downtown in a way that meets the needs of our residents, businesses, and visitors," Knowles says.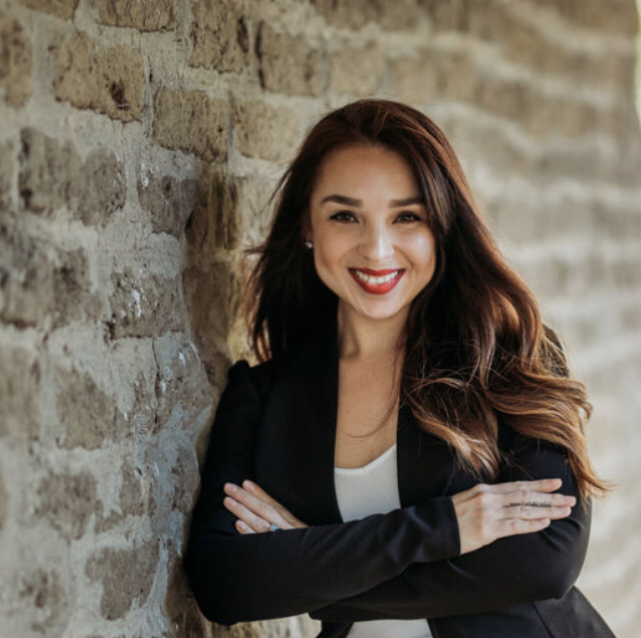 Knowles' transition into the role will be aided by Interim Executive Director Alicia Gallo, who first joined RMSI in 2010. Gallo's accomplishments include establishing the vital Downtown Richmond PBID, developing RMSI's robust communications platform, and fostering numerous stakeholder partnerships to grow the organization's core economic vitality, clean and safe, and promotions programs. Ms. Gallo will support Knowles' onboarding through September 30. 
"Knowles is enthusiastically jumping into the top executive position of RMSI, which has played a key role in revitalizing Richmond's historic Downtown over the past 20 years, a renaissance that has included preserving and attracting businesses, the development of the Richmond Business Hub, streetscape renovation projects, neighborhood ambassadors, and numerous signature arts, cultural, and shop local activities," Gallo shared. "RMSI is extremely excited to continue the momentum that we've built under Mrs. Knowles' leadership." 
Knowles holds degrees from the Community College of the Air Force, Middle Georgia State University, and a Master of Science in Industrial-Organizational Psychology from Walden University. As a member of the U.S. Air Force, Mrs. Knowles did two tours in the Middle East. She believes in community empowerment and currently serves as a Board Member of the Solano Community Foundation and on the Advisory Council for Women in Leadership for Executives, Chico State University. 
​Richmond Main Street Initiative is a community-based nonprofit organization dedicated to revitalizing historic Downtown Richmond, California as a vibrant, pedestrian-friendly urban village offering products, services, arts and entertainment that reflect our community's rich and diverse heritage. Since 2001, we've worked collaboratively with a broad group of stakeholders to implement our transformation strategy designed to ensure a clean and safe neighborhood, preserve businesses and foster entrepreneurship, and position Downtown Richmond as the center of the community and hub of economic and cultural activity.  www.richmondmainstreet.org.
Contact: Alicia Gallo, Interim Executive Director
P: (510) 236-4049