Last week we announced that Executive Director Vivian Wong will resign to devote her attention to family and other responsibilities, effective February 26, 2021.
Vivian was tapped by the Board of Directors in January 2020 to serve as Executive Director, and her transition was immediately confronted with the unprecedented crisis of COVID19. Yet under her leadership, we were able to sustain vital programs, forge new partnerships, launch innovative initiatives, and keep the organization functioning at a high level and serving the community. Read more here.
Join us in thanking Vivian for her time with Richmond Main Street and wishing her a warm bon voyage! Rest assured that our staff and board of directors are committed to our mission and supporting the Downtown community through economic vitality, clean and safe, and promotions programs.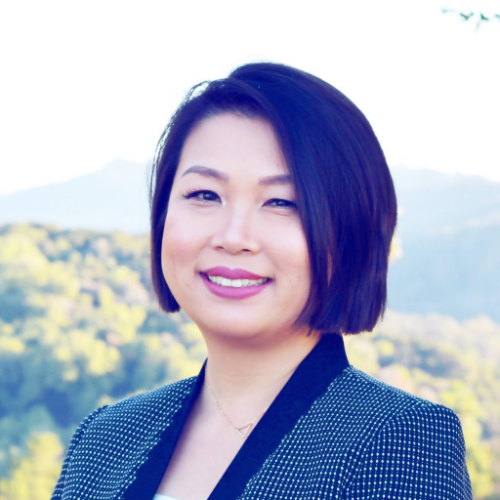 Our
 

Black History Month Spotlight
During the 1940s-1960s, Downtown-based Black professionals, civil rights organizers, and residents led a variety of actions to challenge discriminatory practices in housing and employment. In 1946, the Richmond Council for Civic Unity (later Richmond Council on Intergroup Relations) began organizing out of the YWCA building at 1201 Nevin Avenue. Neitha's Real Estate Office (347 6th Street) utilized a variety of tactics to increase Black homeownership throughout the city and in historically white neighborhoods, in particular. Residents Edgar and Clydeth Monk and Bea and Bill Hayes mounted a series of demonstrations at eating establishments that refused to serve black patrons, including restaurants along Macdonald Avenue. Paul T. Robinson and James Weeks (physicians), George Carroll (lawyer and later Richmond's first Black Mayor), James McMillan (pharmacist), the Cotrights (grocers), and others worked to build community, support aspiring Black entrepreneurs, and elect African Americans to local positions.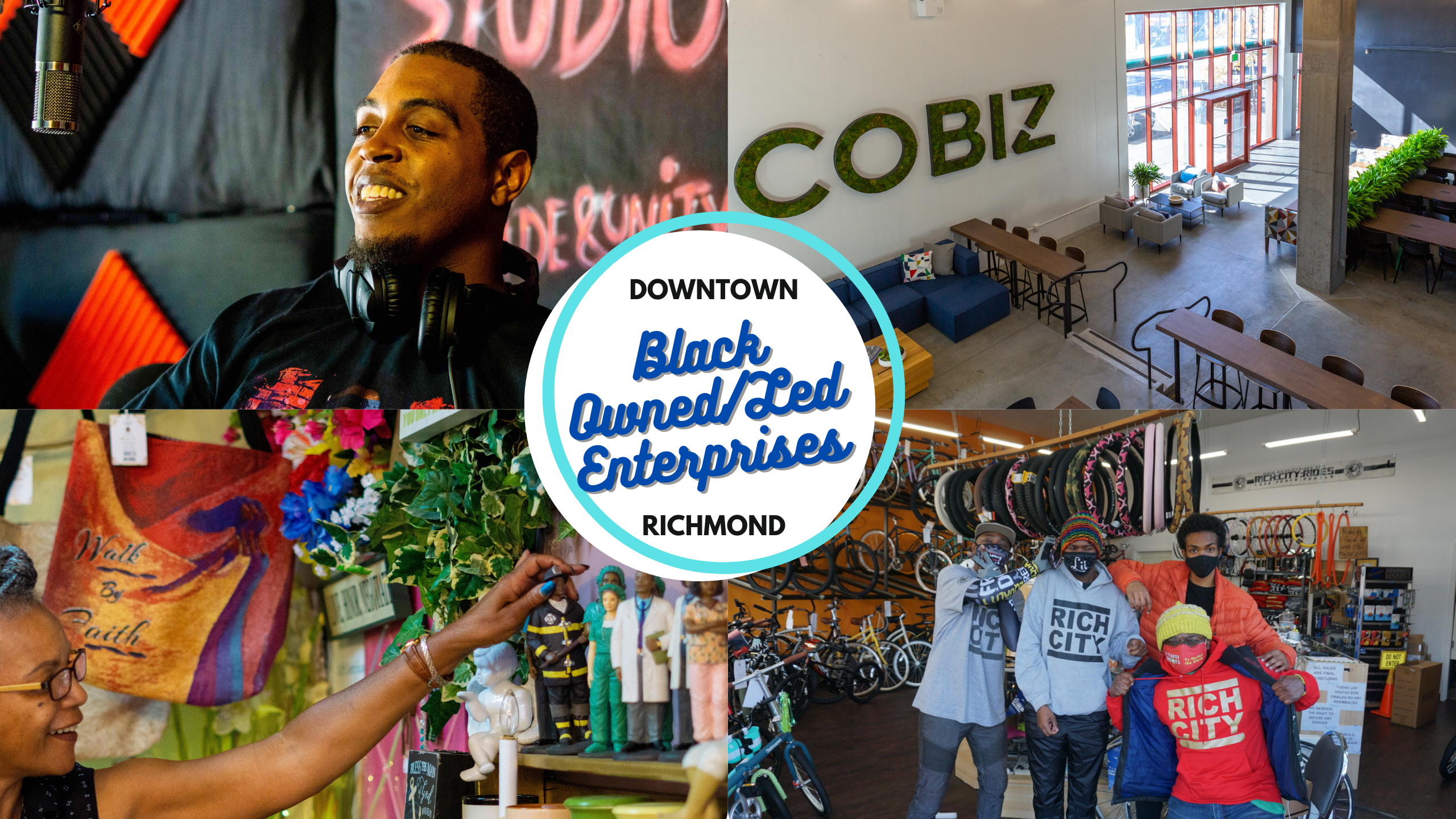 The legacy of these trailblazing Black leaders continues today. Downtown is home to many Black-owned businesses and Black-led organizations making history every day. As we wrap up this month of celebrating Black History Month by spotlighting some stories of Downtown's Black history and history in the making, we invite you to check out and support these folks now and all year round.
Black-Owned Businesses
Art of Ballet School of Dance and Company EPM Living Property Management, Gratitude Afrocentric Gift Store, Henry's Barbershop, Linsy Painting & Decorating, Nani Dental Hygiene, Oakstop Richmond, Poor Rags, R.F. Associates, Red Bay Coffee, Rich City Rides Bike Skate Shop, Rich City Studios, Stephen B Studios, The Church Clothing Store, The Rich Clothing Co., YaNique Salon and Accessories. 
Black-Led Enterprises
Building Blocks for Kids Collaborative, CoBiz Richmond, Cooperation Richmond, NewLife Movement, Reentry Success Center, Safe Return Project 
Free Square E-commerce Program
We have something BIG in the works!
Stay tuned for more info dropping soon. In the meantime…
1) Watch new & improved Square webinars
 for 
restaurants
, 
retail
, and 
service
 businesses.
2) Have questions?
 Save the date for office hours on March 18 & 19.
3) Request a FREE reader
 to process payments safely and securely anywhere!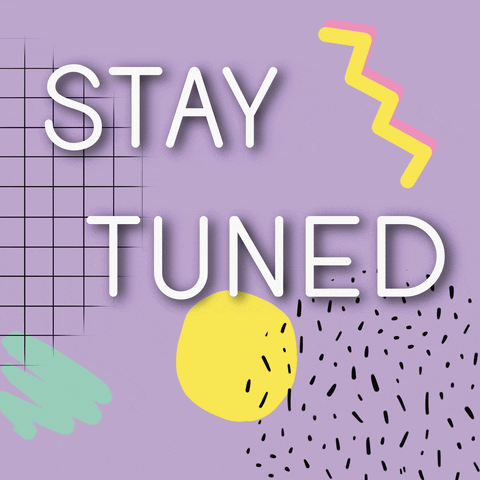 Preparing for Round 2 New COVID19 Funding Approved for 2021
Check out this Super Helpful Free Webinar!
What: Preparing for Round 2 New COVID19 Funding Approved for 2021
When: February 25, 12pm
About: Learn more about COVID funding tools for small businesses and nonprofits offered by the Small Business Administration. Featured presenters will provide a comprehensive look at the current PPP and EIDL loans and grants available followed by Q&A with SBA representatives. Hosted by Richmond Chamber of Commerce and Small Business Administration.
Register: By emailing staff@rcoc.com