FOR IMMEDIATE RELEASE
February 17, 2021
Richmond Main Street Announces Executive Director Transition
Richmond, CA – Richmond Main Street Initiative (RMSI) announces that Executive Director Vivian Wong will resign to devote her attention to family and other responsibilities, effective February 26, 2021.
"Serving as Executive Director over the past year has been an incredible experience. It has been an honor and a privilege to work in collaboration with Richmond residents, our Downtown businesses and property owners, supporters, and partners," states Wong. "I am proud of what we accomplished in 2020, and I am eternally grateful to our staff and Board of Directors."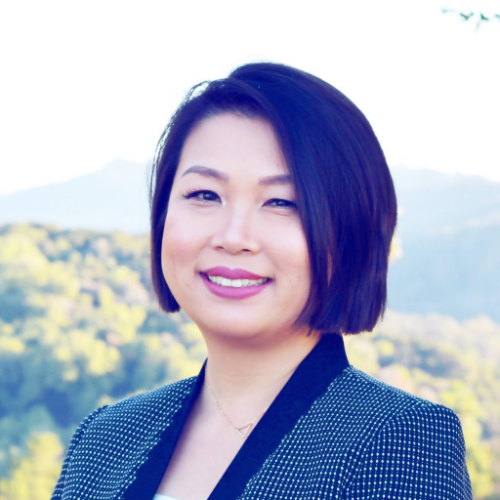 Wong was tapped by the Board of Directors in January 2020 to serve as Executive Director, and her transition was immediately confronted with the unprecedented crisis of COVID19. The pandemic has decimated downtowns and commercial spaces across the world and brought a range of steep challenges to Richmond. Yet Wong and the RMSI staff were able to sustain vital programs, forge new partnerships, launch innovative initiatives, and keep the organization functioning at a high level and serving the community.  
Notable accomplishments of RMSI during the past year under Wong's tenure include: 
Forging a partnership

with Square that equipped brick-and-mortar businesses with e-commerce tools; 

Spearheading a pilot meal giveaway program in partnership with World Central Kitchen and Richmond PAL distributing 82,500 meals to residents facing food insecurity;

Pivoting RMSI's signature Spirit & Soul Festival into a virtual event that was broadcast on social media and KOFY TV 20, reaching over 67,000 viewers; 

Leveraging the organization's digital platforms to promote businesses and link COVID19 resources; 

Raising funds through Travis Credit Union Foundation to locally manufacture and distribute PPE to Downtown businesses and residents; 

Hosting 2 Virtual Merchant Showcase events and garnering Bay Area-wide television coverage; 

Reaching thousands of Iron Triangle residents to ensure a complete count in Census 2020.
In the coming weeks, the Richmond Main Street Initiative Board of Directors will commence an Executive Director search. Meanwhile, RMSI's dedicated staff will continue the important work of supporting the community through the DRPBID (Downtown Richmond Property & Business Improvement District) Management District Plan and other mission critical economic vitality, clean and safe, and promotions programs. 
Richmond Main Street Initiative is a community-based 501(c)3 nonprofit organization dedicated to revitalizing historic Downtown Richmond. We partner with a diverse set of stakeholders including district businesses, property owners, residents, organizations, and the City of Richmond to fulfill the community-driven vision of our downtown as a pedestrian-friendly urban village that offers products, services, arts, and entertainment that reflect Richmond's rich and diverse heritage. We also manage the Downtown Richmond PBID which supports a variety of economic vitality, clean and safe, and promotions initiatives. For more information and to read about our work and impact, please visit www.richmondmainstreet.org.