Wow! What an amazing weekend. Our 12th annual–and first ever virtual AND broadcast–Spirit & Soul Festival was a smashing success. Big, big thanks to everyone who tuned in and to our performers, Richmond business partners, and sponsors for believing in our vision to bring Spirit & Soul Festival to the virtual stage and supporting our work right now. We could not have done this without you!
Missed the livestream? Want to relive the festivities? We got you!
Press play and get ready to dance in your living room.
Did you tune in? What did you think? Let us know! 
Made in Richmond PPE Fundraiser Update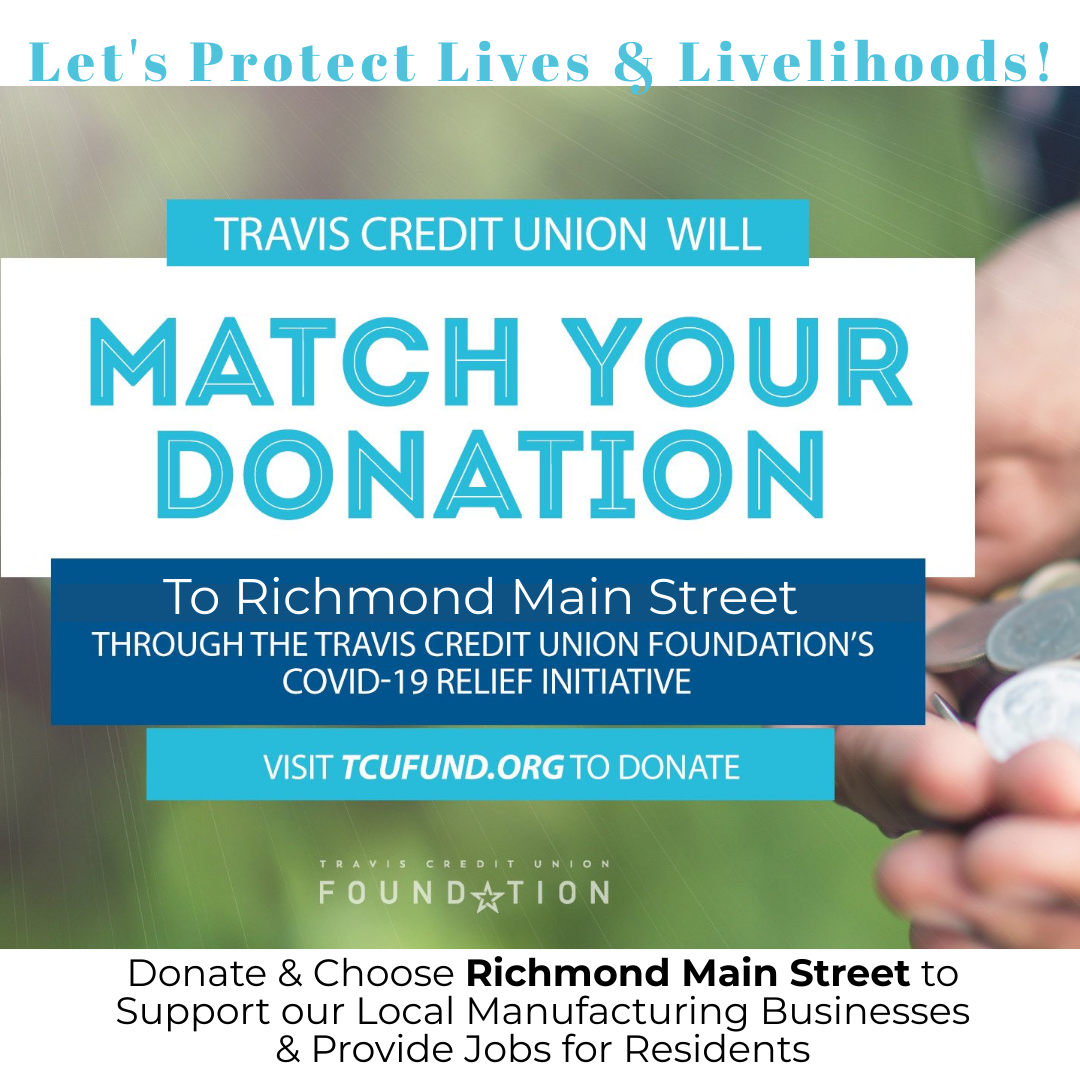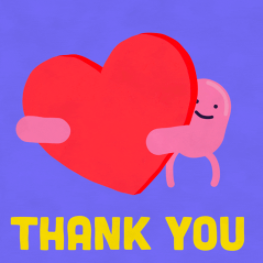 Our fundraising campaign to protect lives and livelihoods ended on September 30. Travis Credit Union Foundation is still crunching the numbers and matching donations. We hope to have an update very soon! In the meantime…
THANK YOU!
Huge thanks to all our manufacturing partners and to everyone who donated and shared our campaign. We really appreciate your support.
Create your own FREE E-Commerce Site with Square
Office Hours: October 30, 9am or 4pm
Survive COVID19 & Grow your Business:
Get Online in just 4 Easy Steps!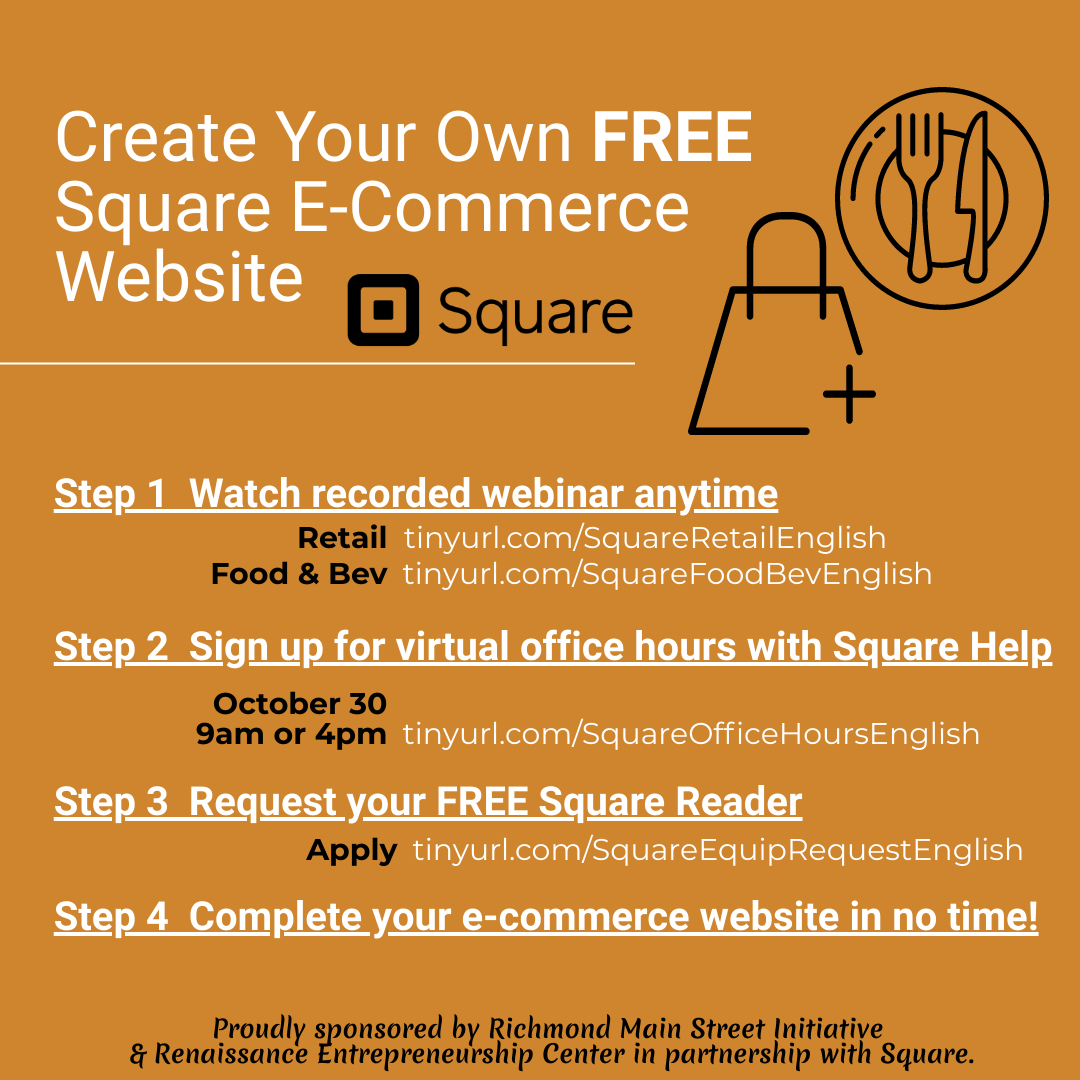 Richmond Main Street Meal Giveaway Program
We are teaming up with community partners and volunteers to distribute thousands of fresh, healthy, restaurant-made meals and disposable masks to anyone in need.
Dates: Tuesdays & Thursdays
Time: 11am – 1pm
Location: RPAL parking lot (enter at 23rd Street & Exchange Place)
How: Drive thru pick-up & walk-ins OK; Masks required for service.
More info: Call (510) 621-1221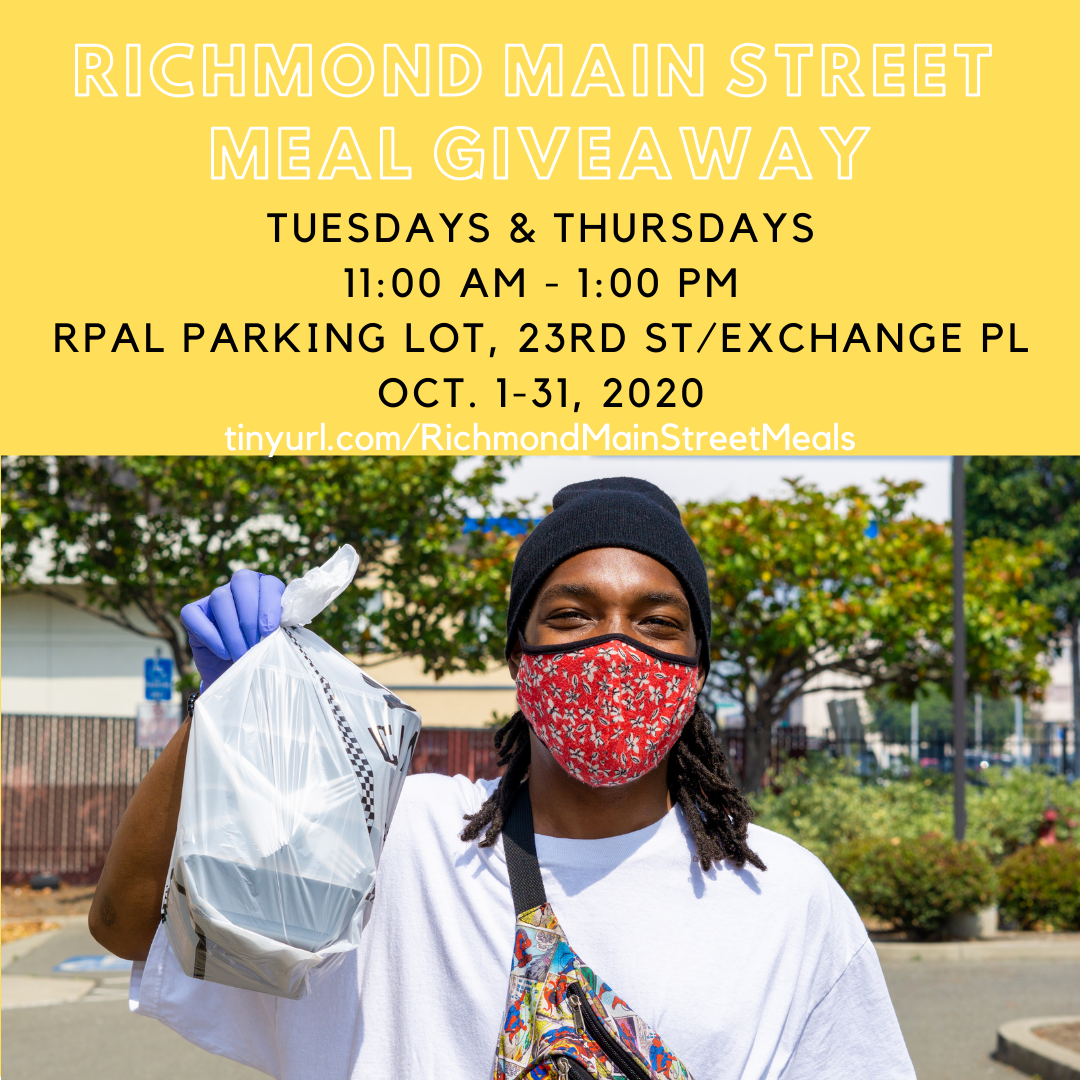 Interested in Helping Out? 
Volunteer, Donate, or Both!