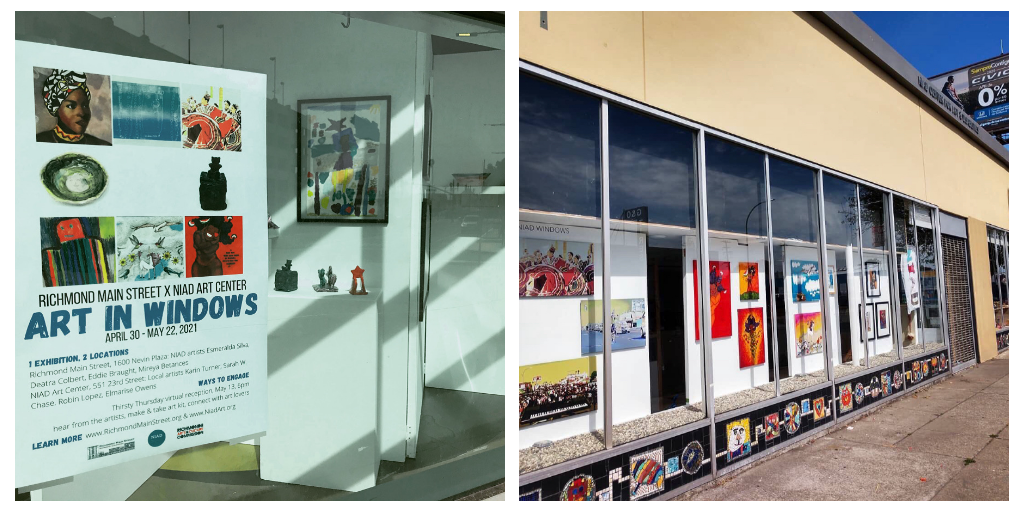 April was a whirlwind of activity: representing Richmond at the Main Street Now conference, navigating promising pandemic updates, publishing our annual report, and working hard with our partners to support our Downtown businesses, curate the Art In Windows exhibition, and coordinate more volunteer-run beautification activities. We're stepping into May with a lot of positive energy fueled by the love and support of our Friends of Main Street.  
Our meetings are open to the public. We invite you to join the movement to bring back Downtown by tuning in, serving on a committee, or becoming an ambassador. All meetings are hosted virtually via Zoom, until further notice.
Board of Directors – Thursday, May 27, 5pm *new schedule*
Promotions & Fundraising Committee – Monday, May 10, 12pm
Clean & Safe Committee – Wednesday, May 12, 4:30pm
Economic Development Committee – Cancelled
2020 was quite a year! Perhaps more than ever before our work was vitally important. And it continues to be. As the effects of the pandemic rippled through every aspect of our daily lives, Richmond Main Street responded quickly to meet the needs of our community. Working under pandemic conditions was challenging, to say the least. Nevertheless our small, but mighty team, rose to the occasion with the same tenacity, resilience, and passion that we've always had. It was also a unique opportunity to explore new ways of moving our mission forward. And we did it all by leveraging the power of our Main Street Approach….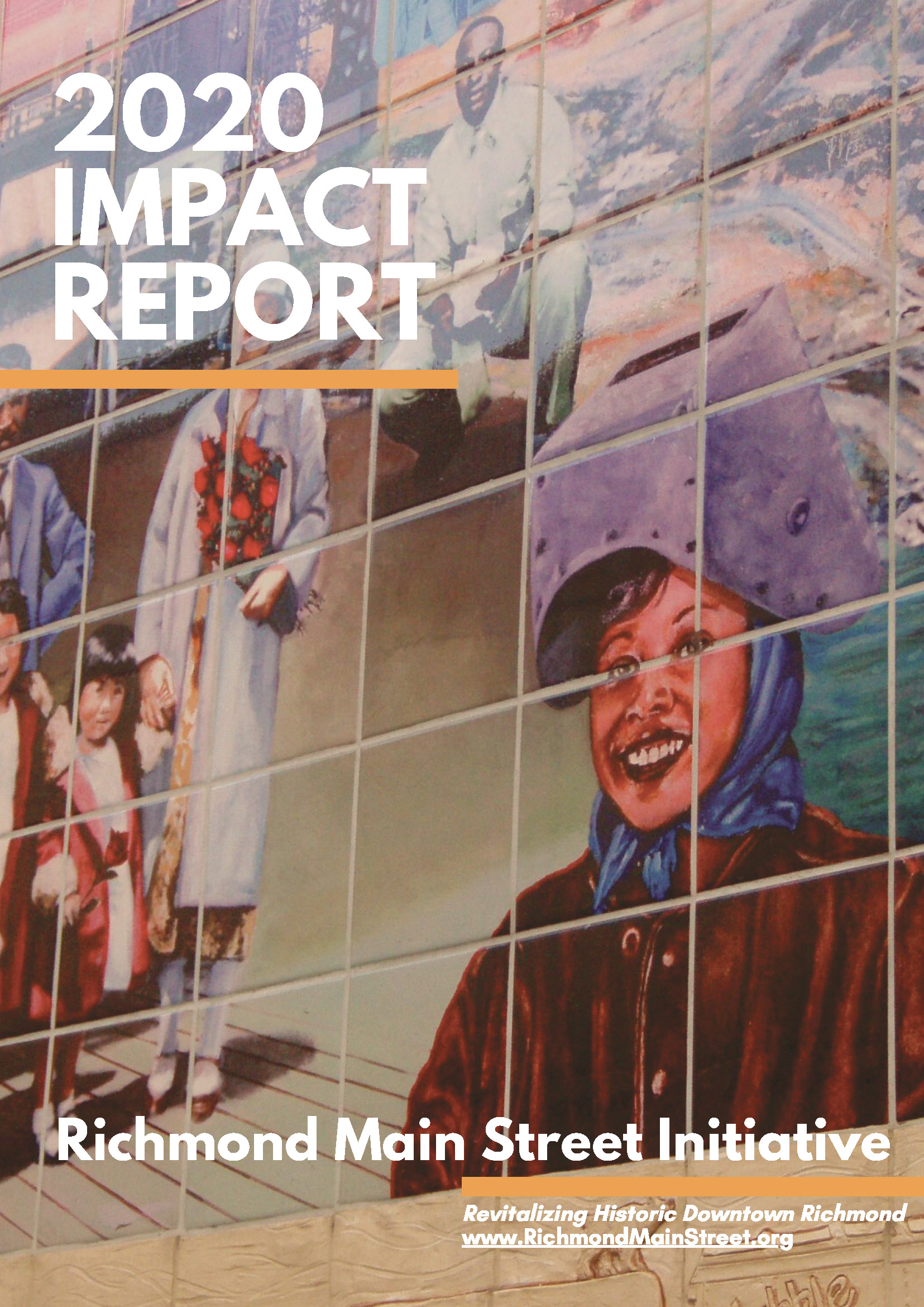 Square University Webinar Series
This month's focus: Appointments!
tips, trick & timely info to show you how to use Square's appointments feature.
 
Knowledge: Monthly webinars taking a deeper dive into Square's E-Commerce solutions paired with virtual office hours AND 24/7 access to the on-demand introductory webinars for restaurants, retail, and service businesses.
Tech: Attend to enter to win a FREE Square Register–$800 value! We have Readers available, too. Details here.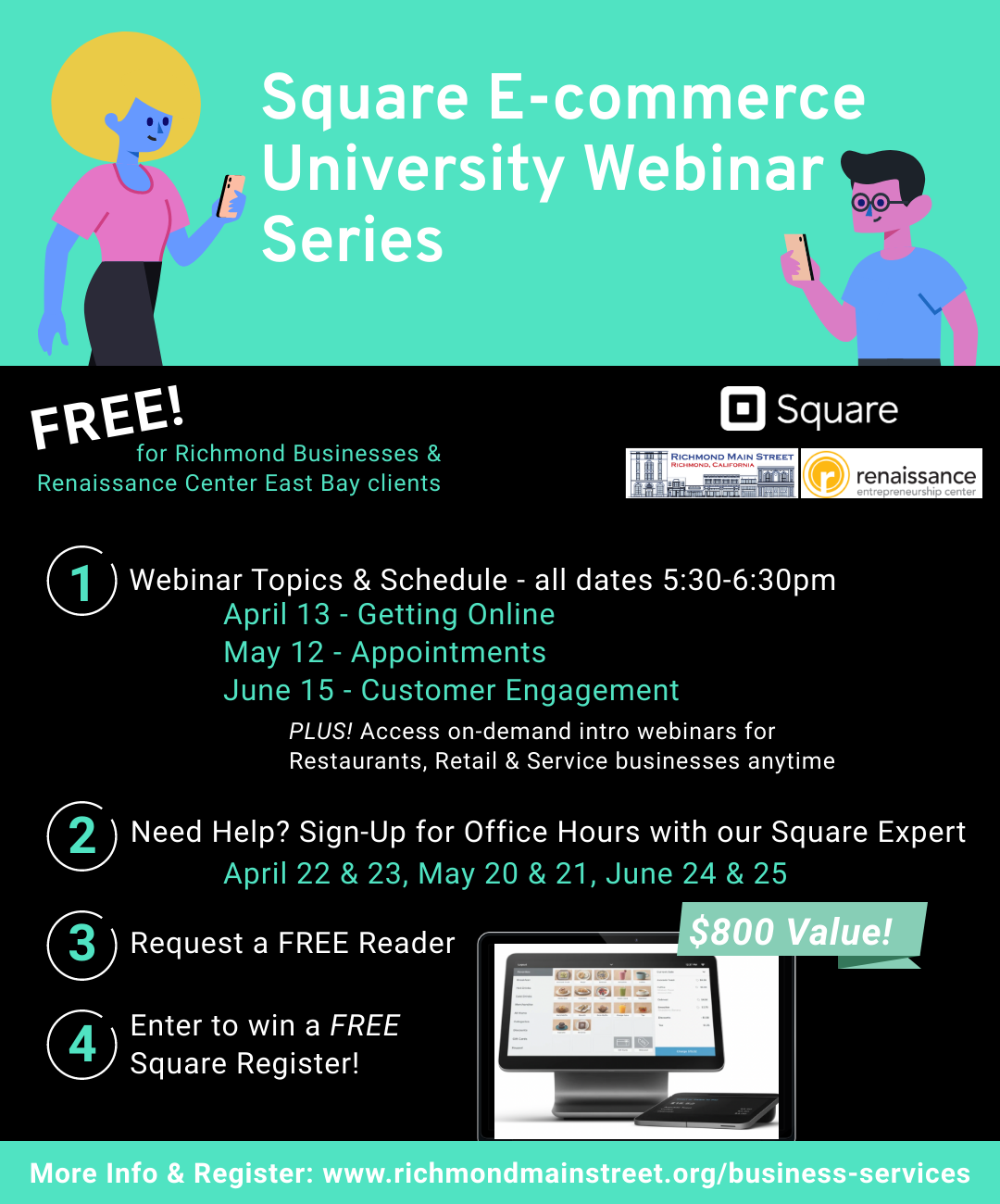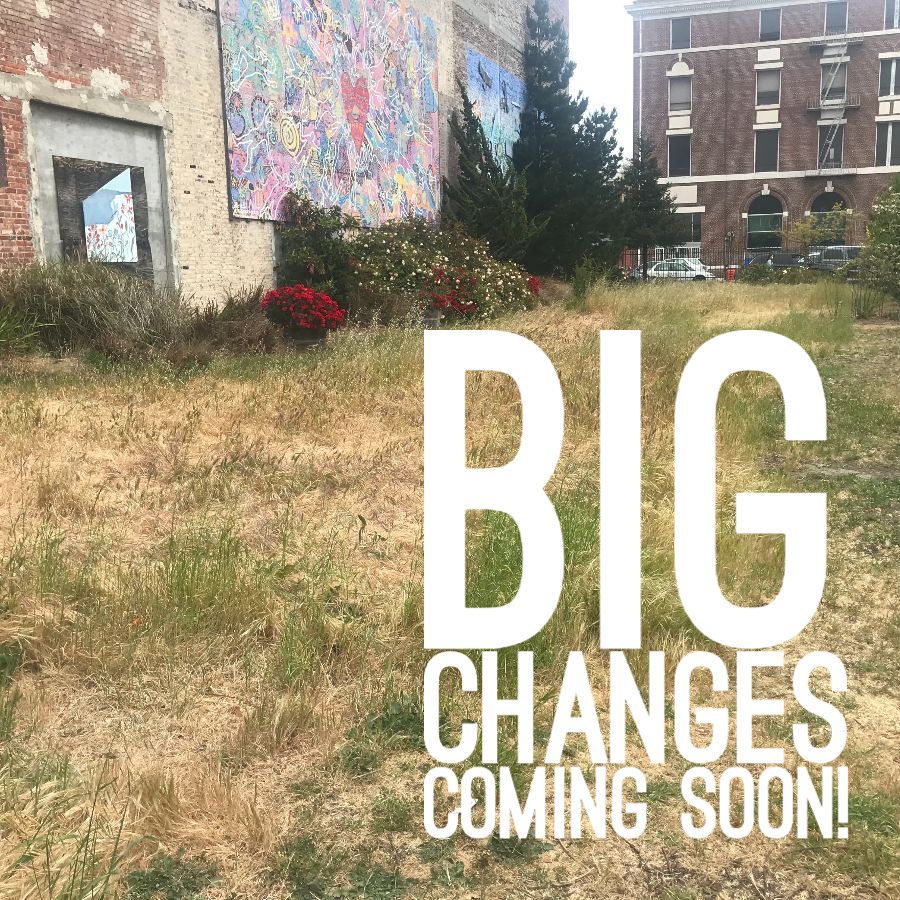 We know the Community Green Space is looking a little rough.

 
A double whammy of annual springtime vegetation growth spurts and pandemic restrictions have us playing catch up. We are happy to share that things are about to change! Thanks to improvements in COVID19 cases and our partnership with the 
Reentry Success Center
, the space will begin receiving regular maintenance this week. Stay tuned for more! Don't be shy if you are interested in supporting this effort.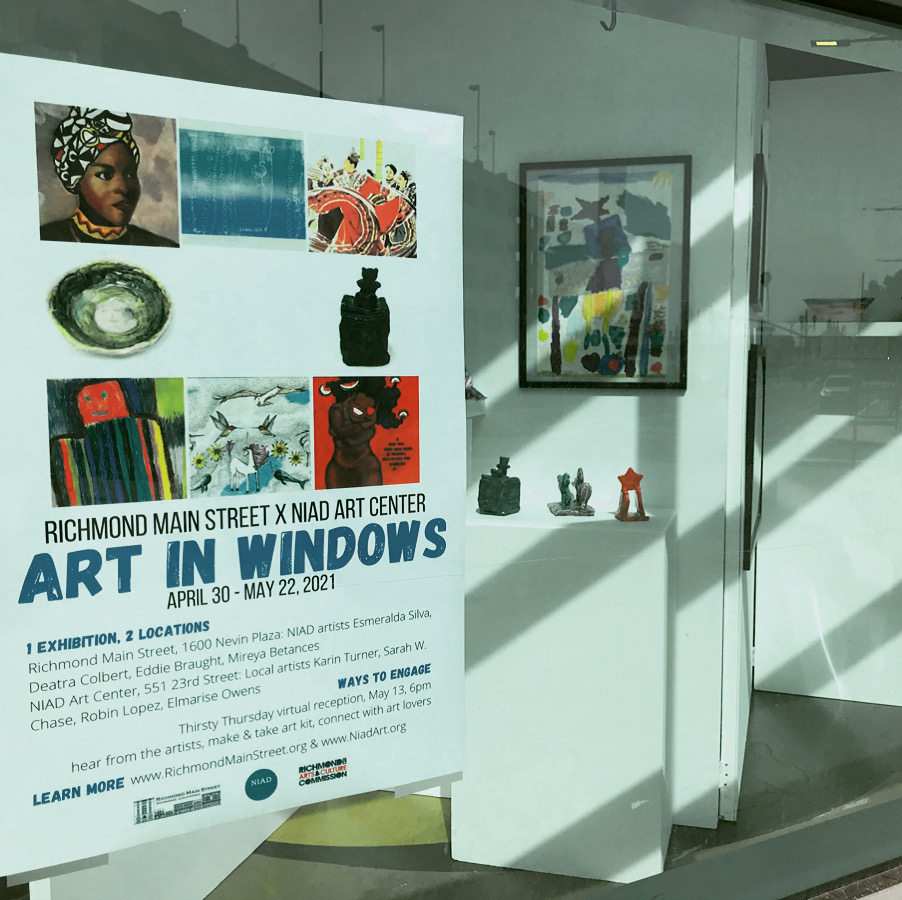 Art In Windows is BACK…and it is bigger than ever! 10 years after launching Art In Windows with an inaugural show featuring works by NIAD artists, it feels fitting to return to our roots and spread our branches ever further. Art In Windows 2021 is a co-production with NIAD Art Center featuring 8 local artists at 2 Downtown locations. Plus: we've added stipends, a uniquely interactive Thirsty Thursday reception on May 13, and business principles for artists workshop. 
Guides, Resources & Opportunities 
Navigating Commercial Leases for Small Businesses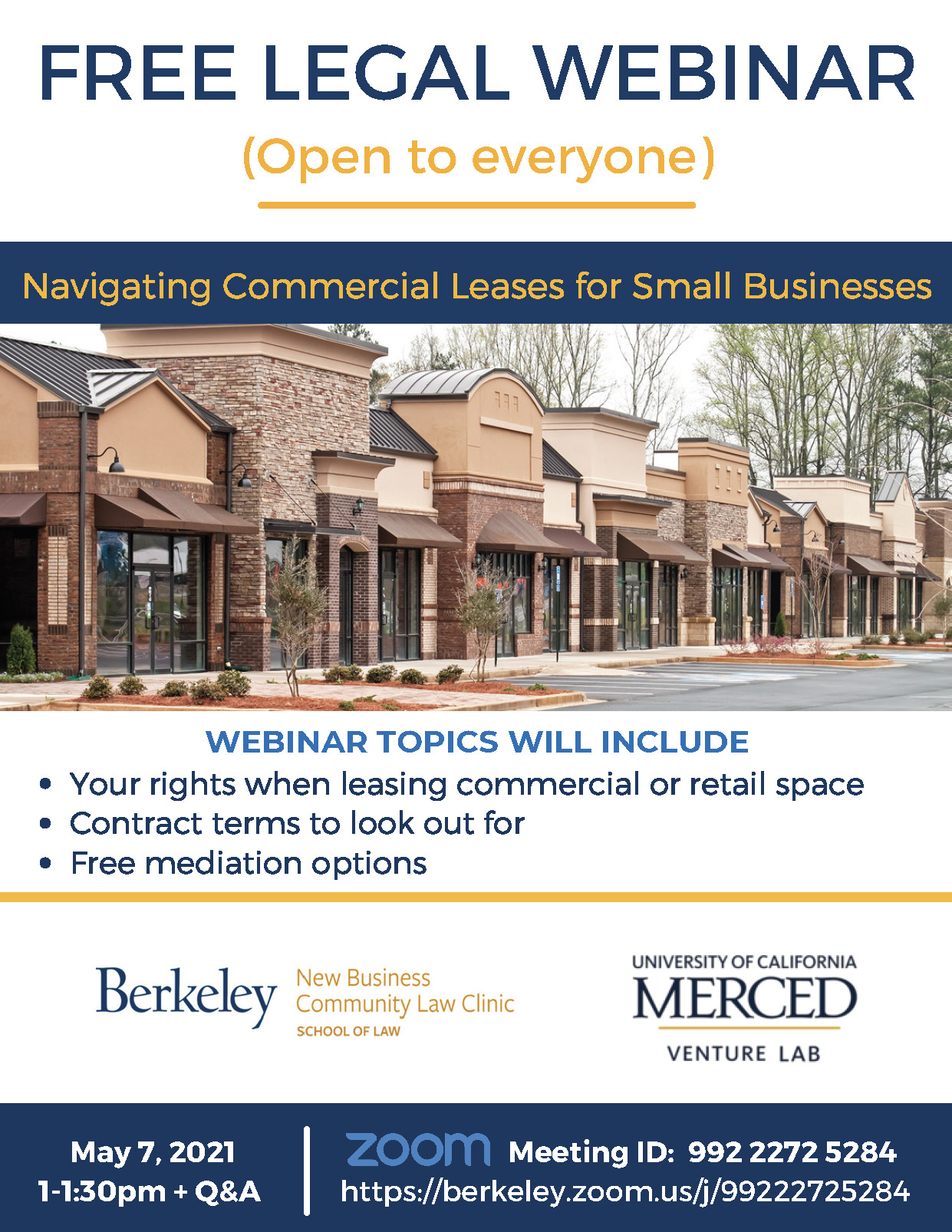 May 7  |  1pm  |  Virtual
UC Berkeley's New Business Community Law Clinic invites all small business proprietors to tune in for this FREE legal webinar, featuring helpful info about your rights as a commercial tenant, contract terms, and mediation options available.
SBA Presentation: Restaurant Revitalization Fund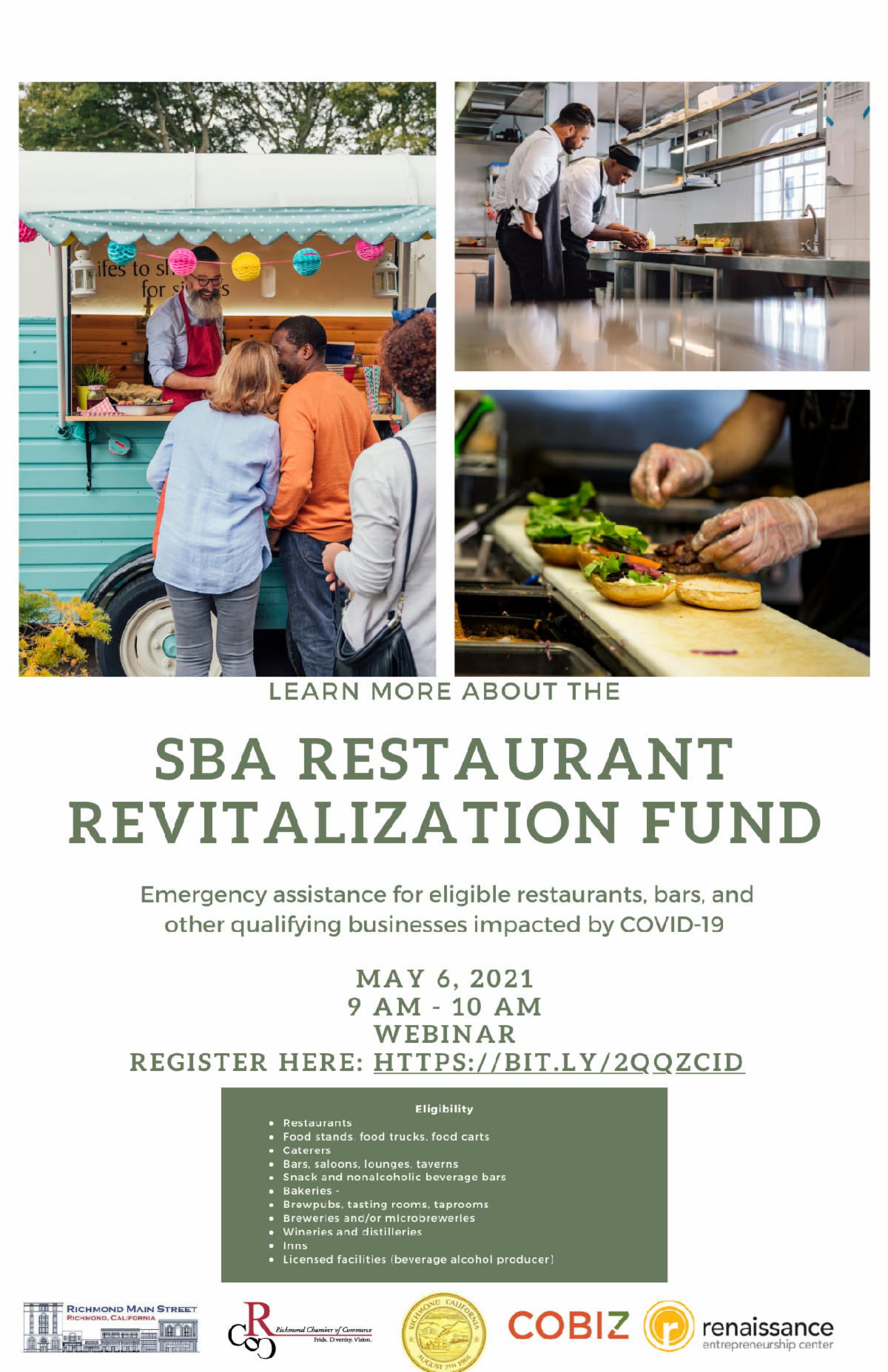 May 6  |  9am  |  Virtual
Join us, our partners, and the Small Business Administration for this FREE virtual workshop to learn more about this new COVID19 relief GRANT for restaurants, bars, caterers, and other qualifying businesses.