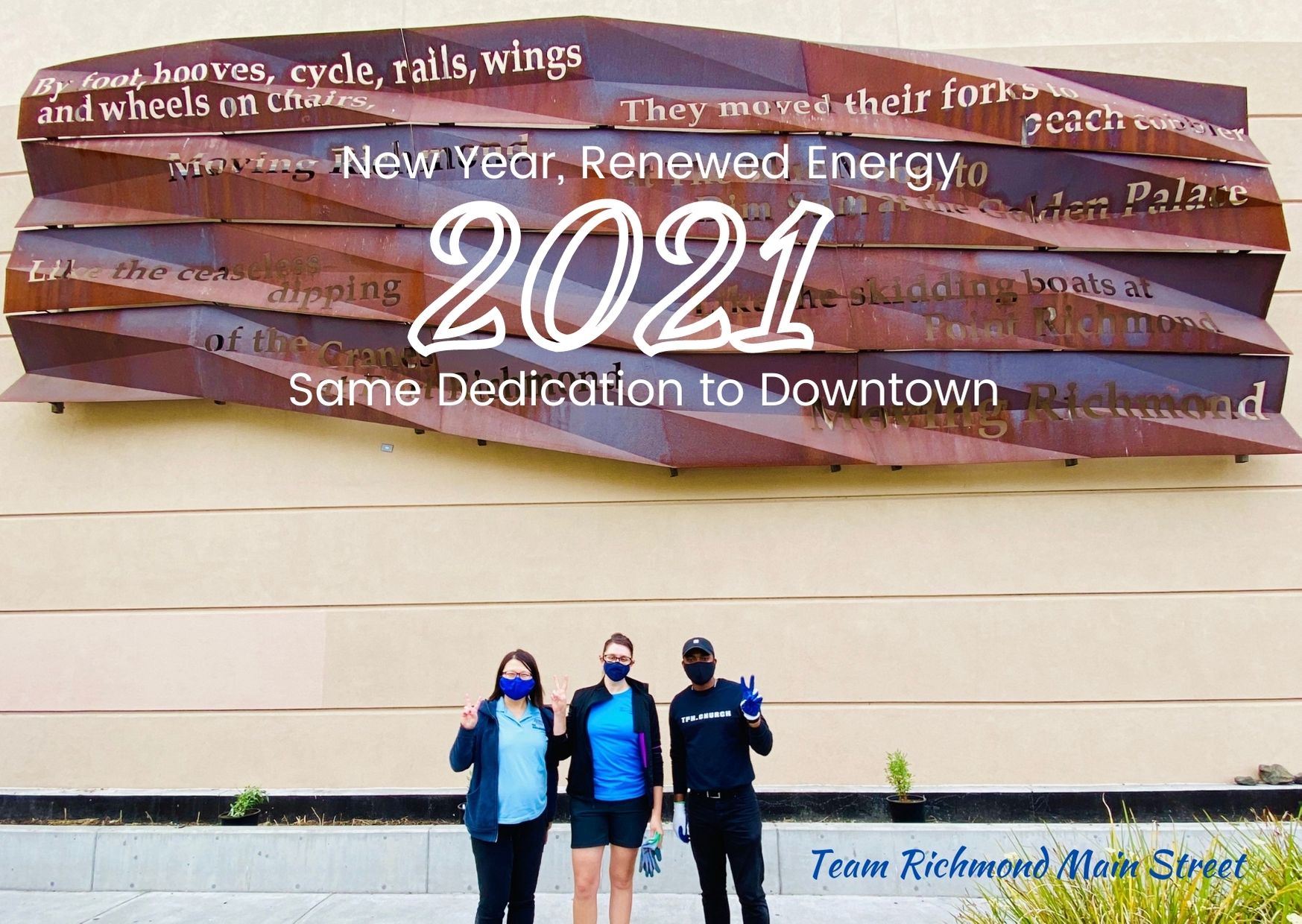 And…we're back! We hope that you had a restful and joyful holiday season. We are so grateful to have you with us as we jump into 2021 with renewed energy to propel us forward in serving the Downtown and greater Richmond community. Join us!
~Team Richmond Main Street
Vivian, Alicia & Ronnie 
Sqaure E-Commerce Program
Save the Date: January Office Hours
January 21 & January 22
Sign-up Opening Soon!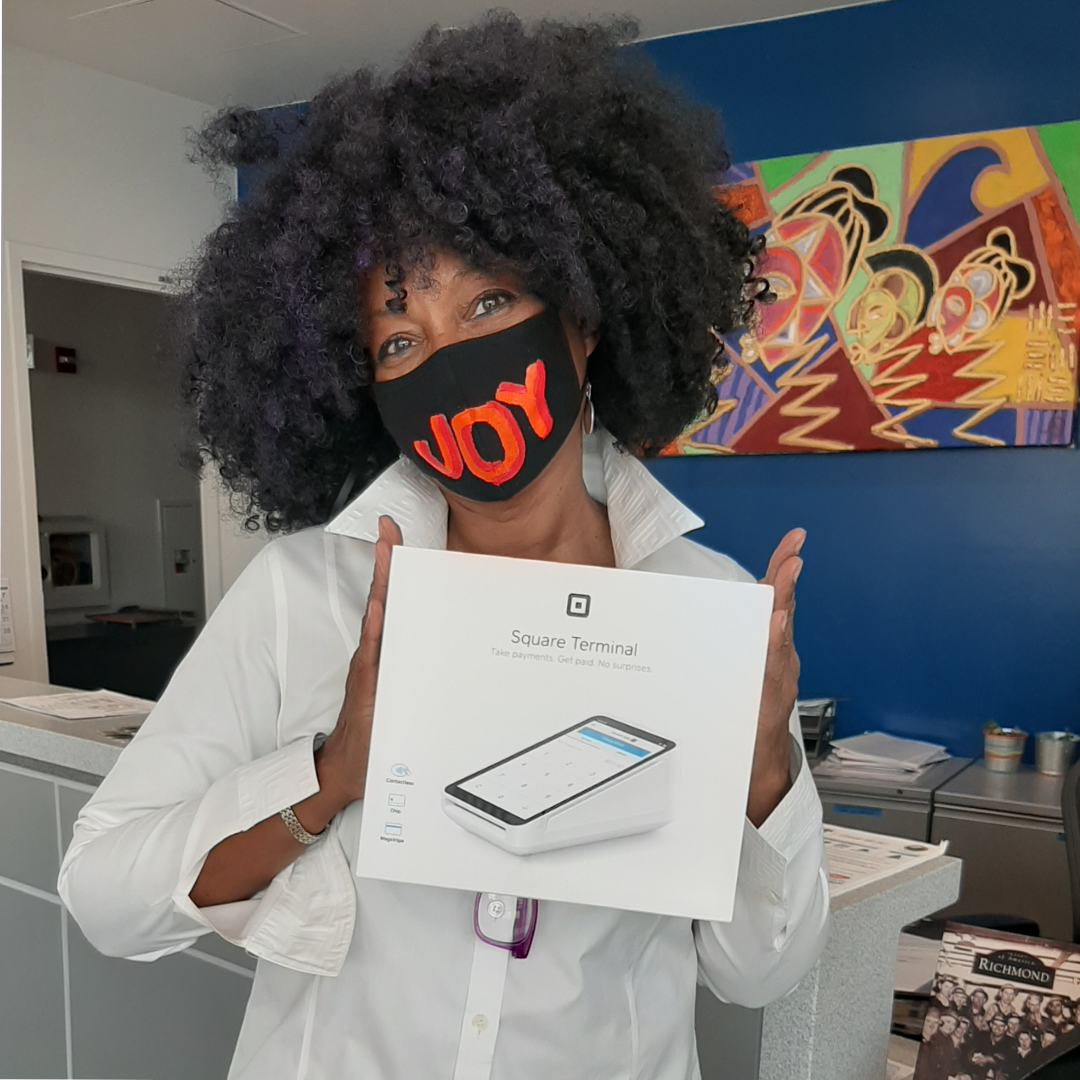 Stay Tuned: New & Improved Content
Revamped Tutorials and Tech Support
Links Coming Soon!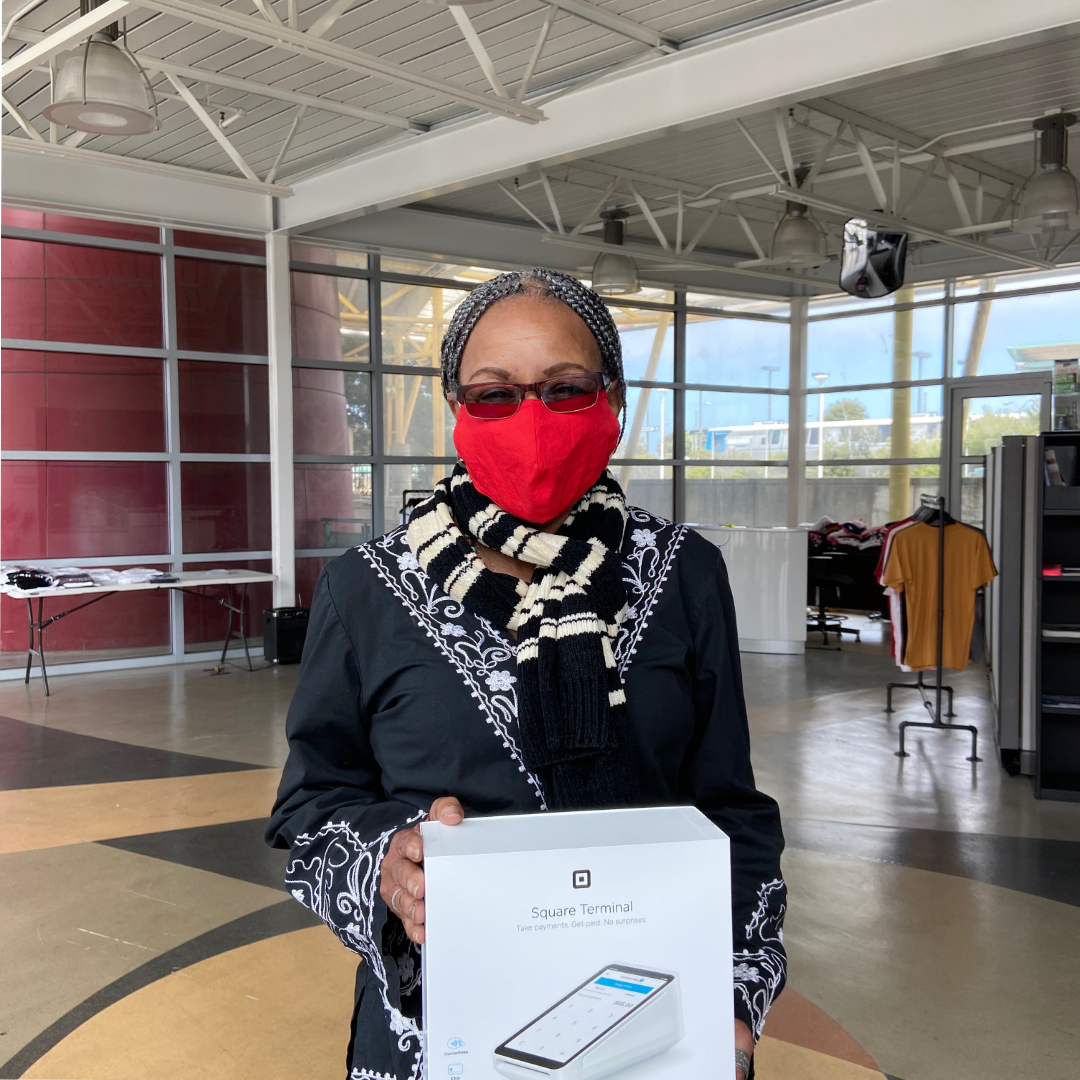 Richmond Main Street Meal Giveaway Program 
*Update*
This program is on hiatus until further notice. We will send additional updates via our newsletter, our social media, and our website. 
We're still crunching the numbers, but we are very pleased to report that during the 4 months that the meal program was active in 2020, we distributed 82,500 meals to food-insecure community members. 
We couldn't have done it alone and we offer huge thanks to World Central Kitchen and Eat.Learn.Play Foundation, Richmond PAL and many other community partners, and volunteers.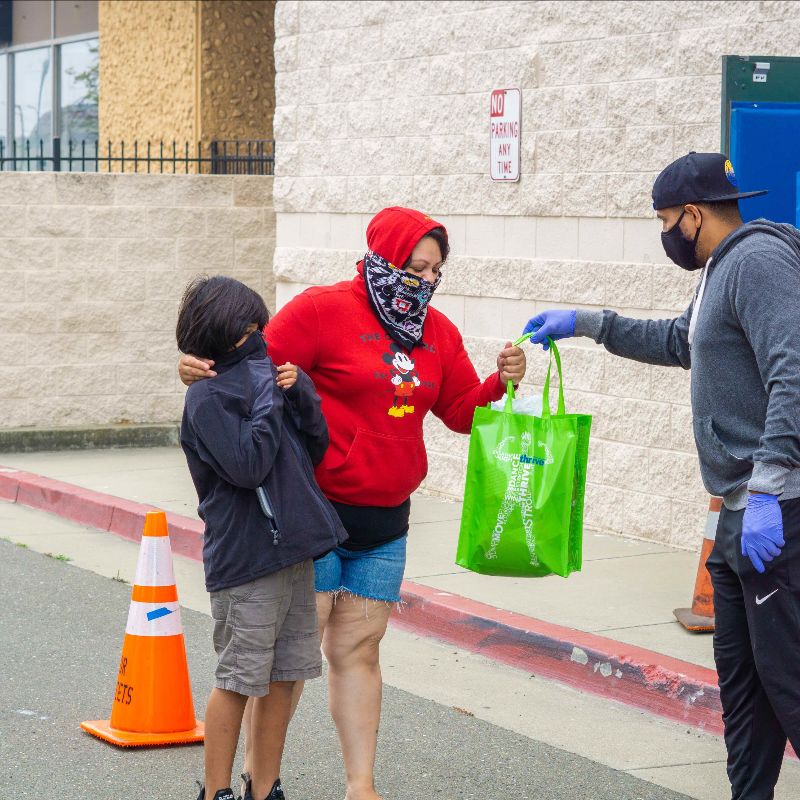 7 Ways to Support Local Safely
NEW COVID19 Relief Programs for California Small Businesses  
California Small Business COVID-19 Relief Grant Program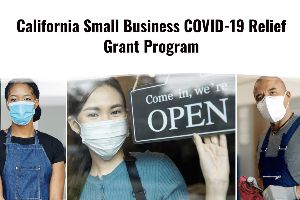 What: Micro grants ranging from $5,000 to $25,000 to eligible small businesses and nonprofits impacted by COVID-19 and the related health and safety restrictions. Funds are administered by California Office of the Small Business Advocate (CalOSBA); applications are processed by Lendistry.
Deadline to Apply: January 13, 2021, 11:59pm PST
Get Help: Preview the Application, Free Webinars, Application Guidance
California Small Business COVID-19 Relief Grant Program