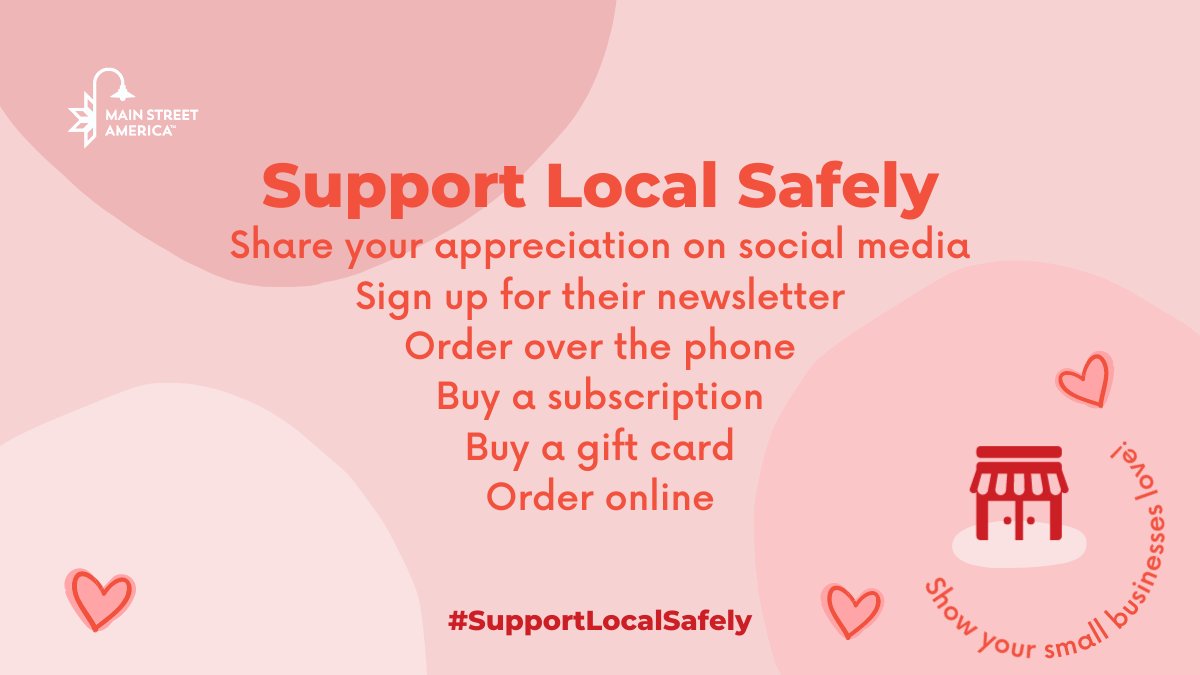 Valentine's Day was yesterday, but there's still time to show your love for local businesses! 
Share your appreciation on social media or write a positive review
Sign-up for their newsletter
Order online or over the phone
Buy a subscription or gift card
*BONUS* Send them a letter of appreciation!
And, of course, shop local and
shop Downtown Richmond
today and all year round.
Our
 

Black History Month Spotlight
The building at 322 Harbour Way was originally constructed in 1924 as an open floor plan department store. In the 1940s-1960s it was home to a Breuners Furniture store on the first floor and a dance studio on the second floor. By the mid-1970s these tenants had closed or relocated. The building remained vacant until the early 1980s when it was renovated, split up into 24 individual storefronts, and reopened as the Market Square Mall. 
For the past 30+ years, the Market Square Mall has been home to many Black-owned enterprises specializing in products and services that are reflective and supportive of the communities they serve.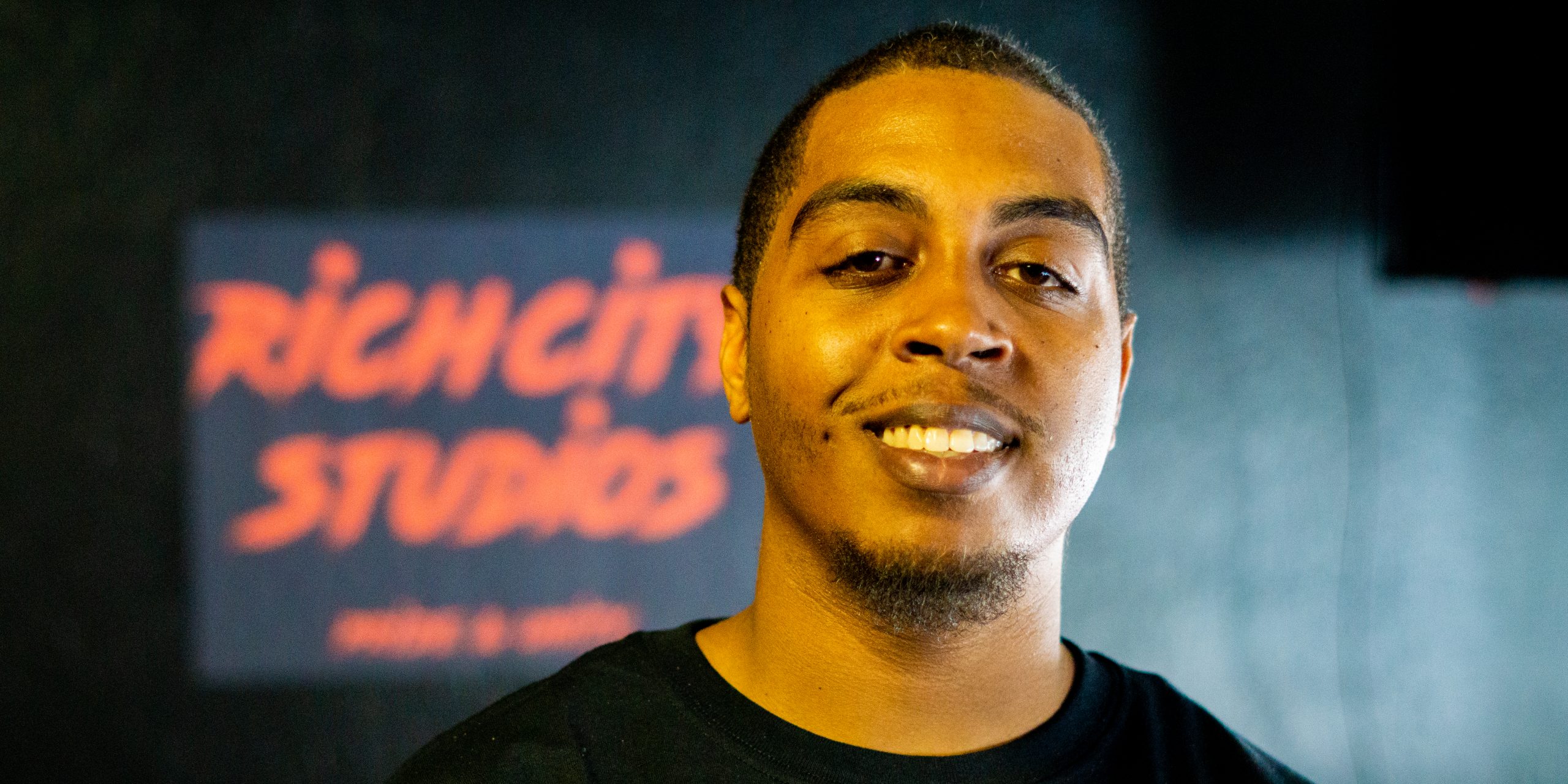 Located in the historic Market Square Mall, Rich City Studios provides affordable industry standard audio recording and production services in a welcoming and inclusive atmosphere. Founder/Owner/Engineer/Producer/Songwriter Charles "ChuckT" Turner Jr., is a longtime Bay Area resident, Howard University graduate, and passionate community-based creative propelled by a drive to create, motivate, and collaborate. Check out Rich City Studios for all your audio recording/sound production needs. Follow them on Instagram, Facebook, and Twitter for updates, virtual event invites, swag alerts, and more.
Free Square E-commerce Program
Make your E-commerce site your top business New Years Resolution.
We can help!
1) Watch new & improved Square webinars
 for 
restaurants
, 
retail
, and 
service
 businesses.
2) Have questions?
 Sign-up for office hours with a Square expert on February 18 or 19. RSVP required. 
3) Request a FREE reader
 to process payments safely and securely anywhere!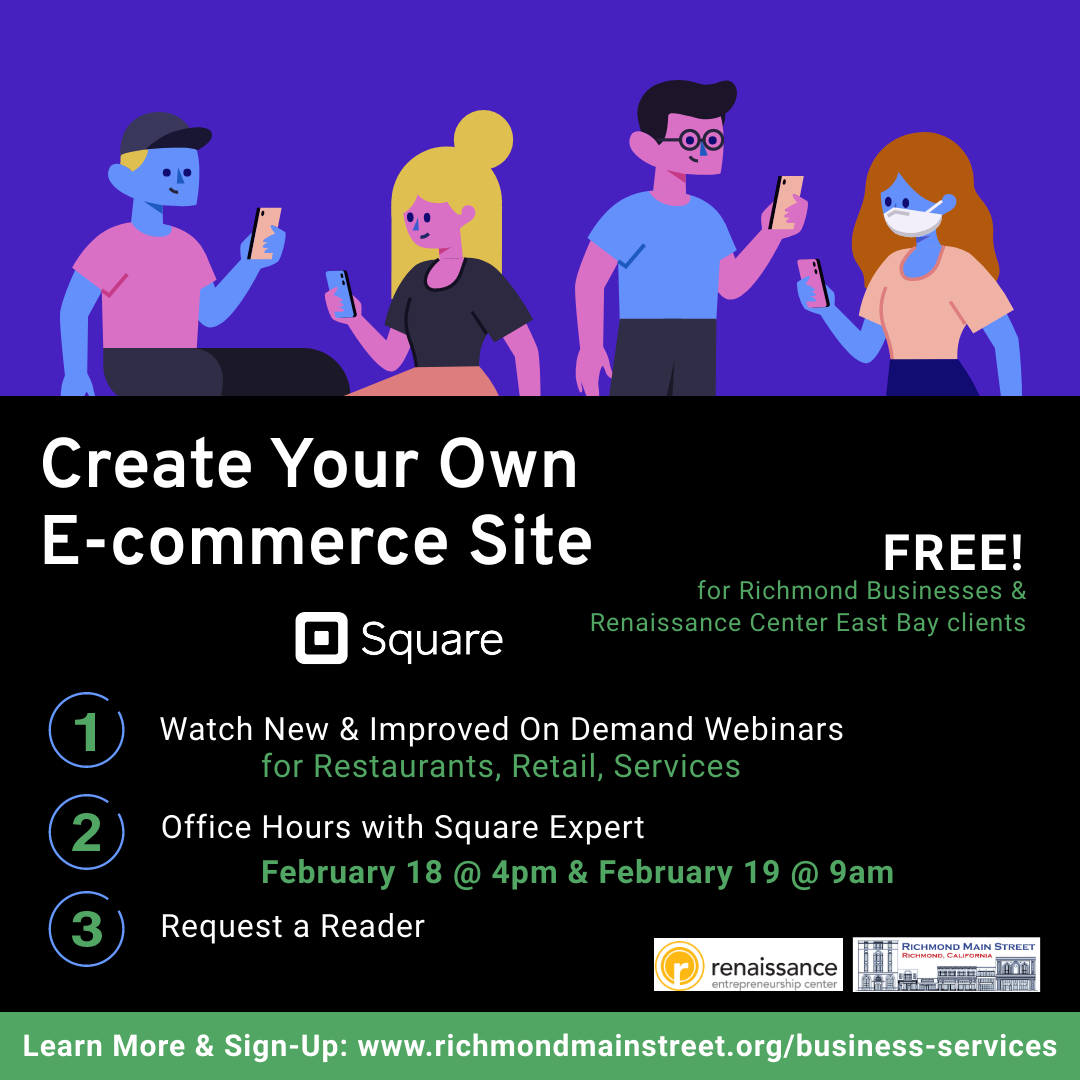 LISC + Uber Eats Restaurant Grant
 Program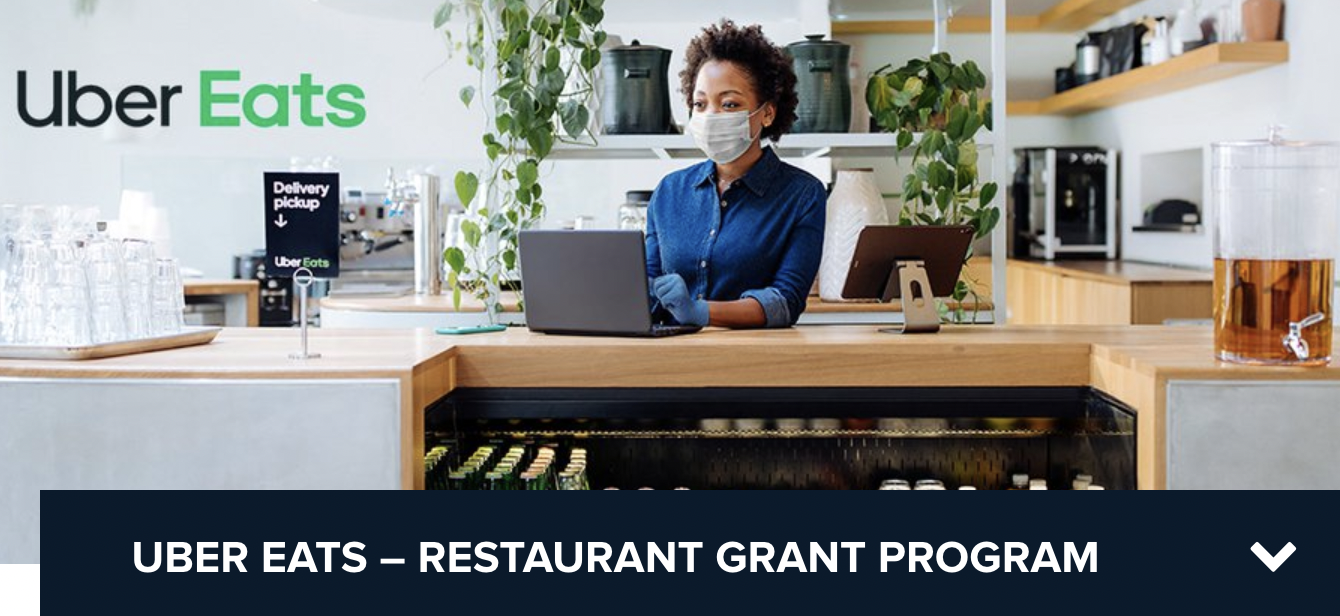 What: $5,000 grants to Uber Eats or Postmates restaurant partners to help meet their most immediate needs. Program also includes a commitment of $20 million in efforts to support independent US restaurants through waived fees, demand-generation, and grants for those hardest hit by the COVID-19 pandemic.
Accepting Applications: February 16, 2021
Details: Grant Info & FAQs, Sign-Up to Receive Grant Cycle Updates