Small Business Saturday 2020 is

 

this Saturday, November 28! 
Our Small Business Saturday passport is here, featuring your locally-owned Downtown businesses and tips to #ShopLocalSafely.
Mention "Small Business Saturday" to Unlock These Great Deals
More Ways to Shop Local Safely All Year Long
If you are sick: Stay home & order online!
If you go out to shop: Make sure to…
Cover your face – nose and mouth
Maintain your space – at least 6ft
Wash your hands – often & well
Be kind to workers – they are people, too
Respect safety rules – to slow the spread
If you are on a tight budget: 
Write a review! Send a kind note!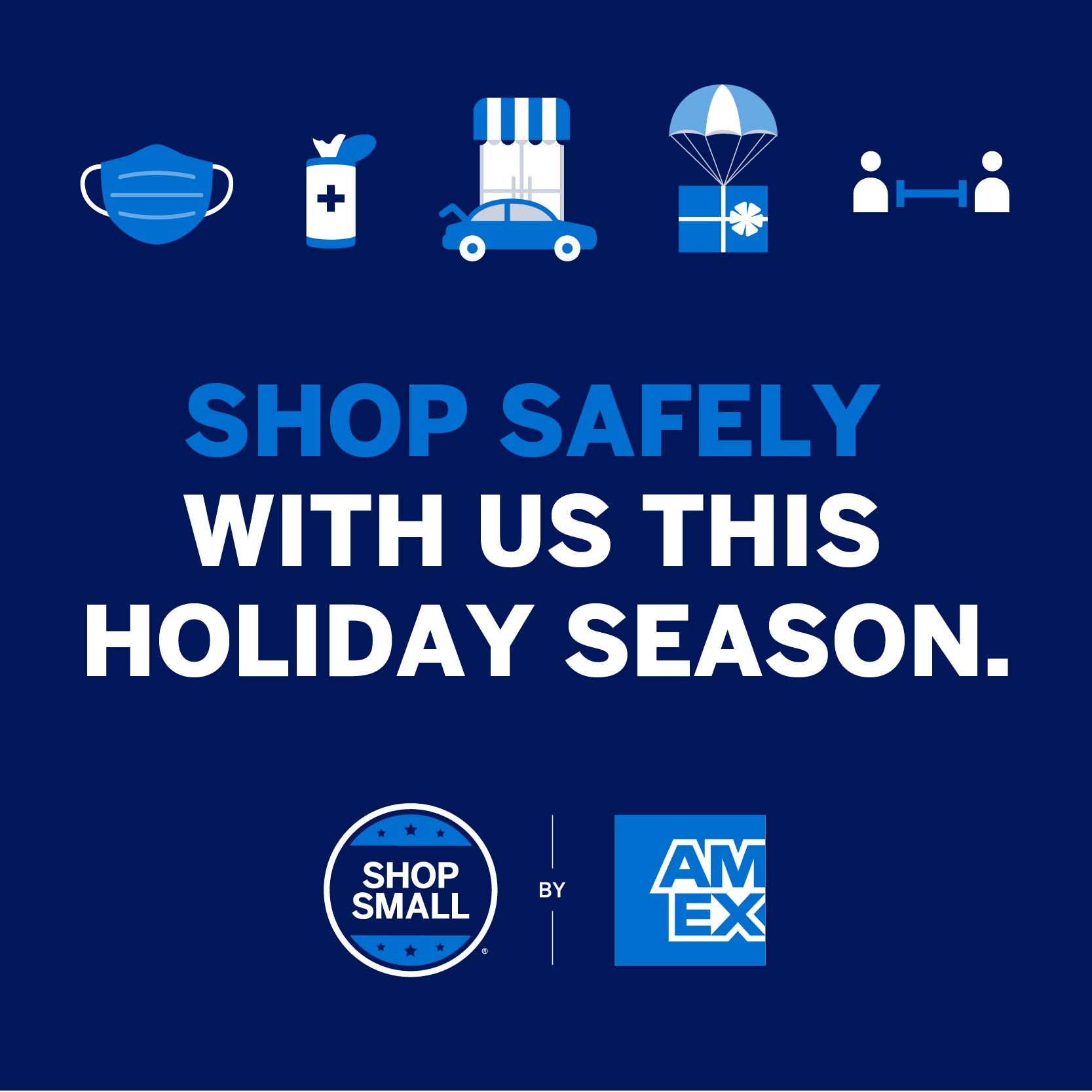 Create your own FREE E-Commerce Site with Square
More Office Hours Coming Soon!
On-demand webinars & FREE card readers still available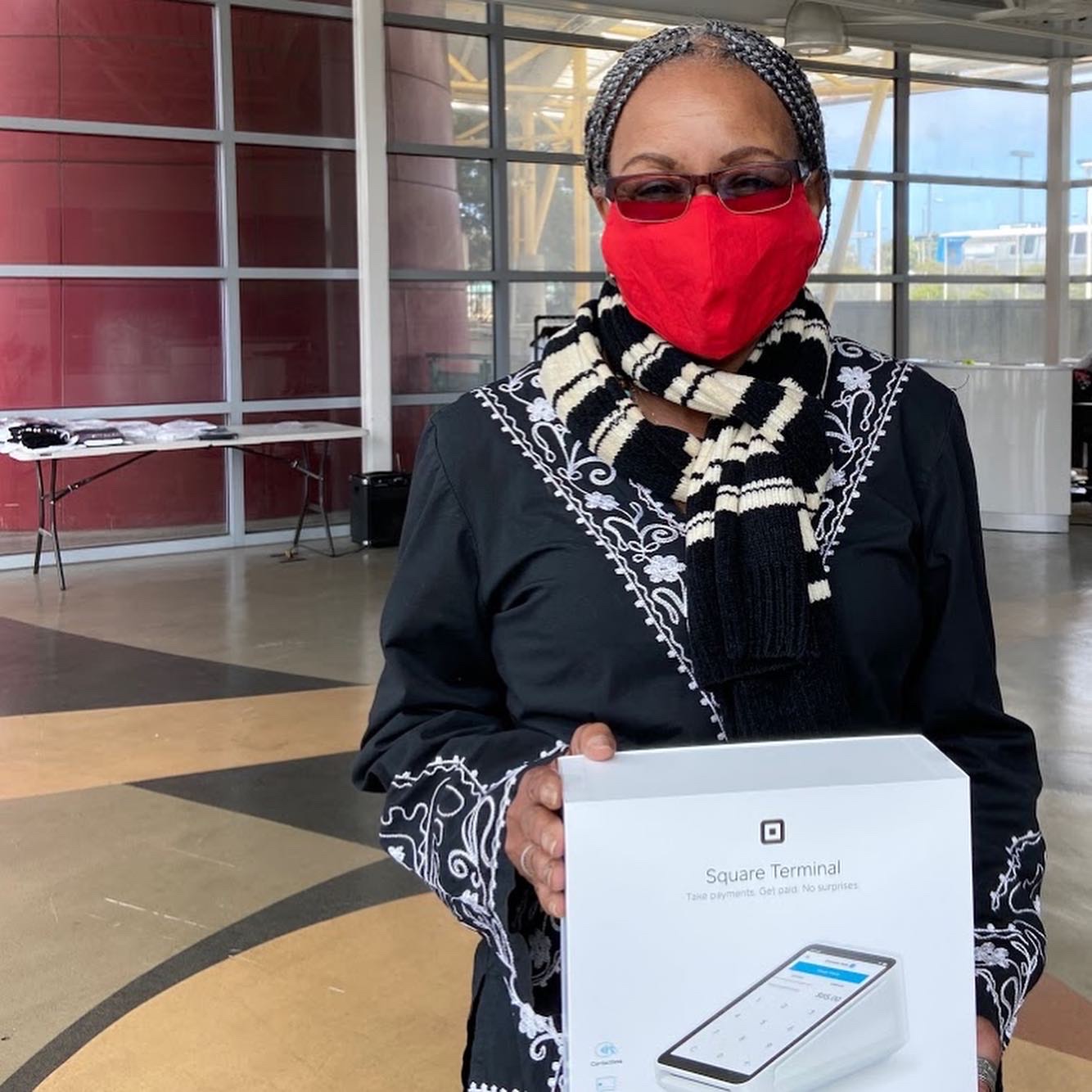 Richmond Main Street Meal Giveaway Program
We are teaming up with community partners and volunteers to distribute thousands of fresh, healthy, restaurant-made meals and disposable masks to anyone in need.
Dates: Tuesdays & Thursdays
Time: 11am – 1pm
Location: RPAL parking lot, entrance at 23rd Street
How: Drive thru pick-up & walk-ins OK; Masks required for service.
More info: Call (510) 621-1221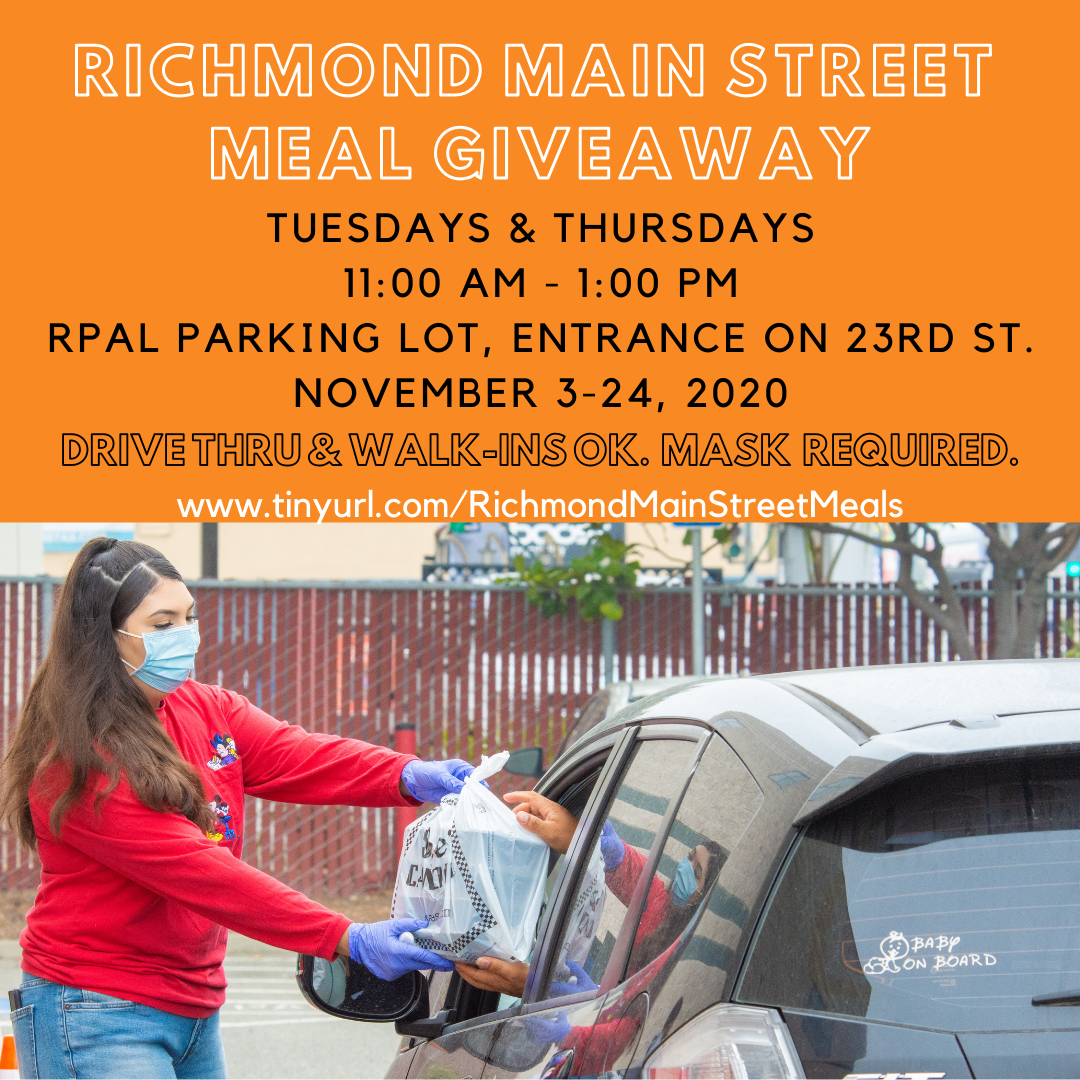 *Schedule Note*
We are taking a break for Thanksgiving. We'll be back in December!
Interested in Helping Out? 
Volunteer, Donate, or Both!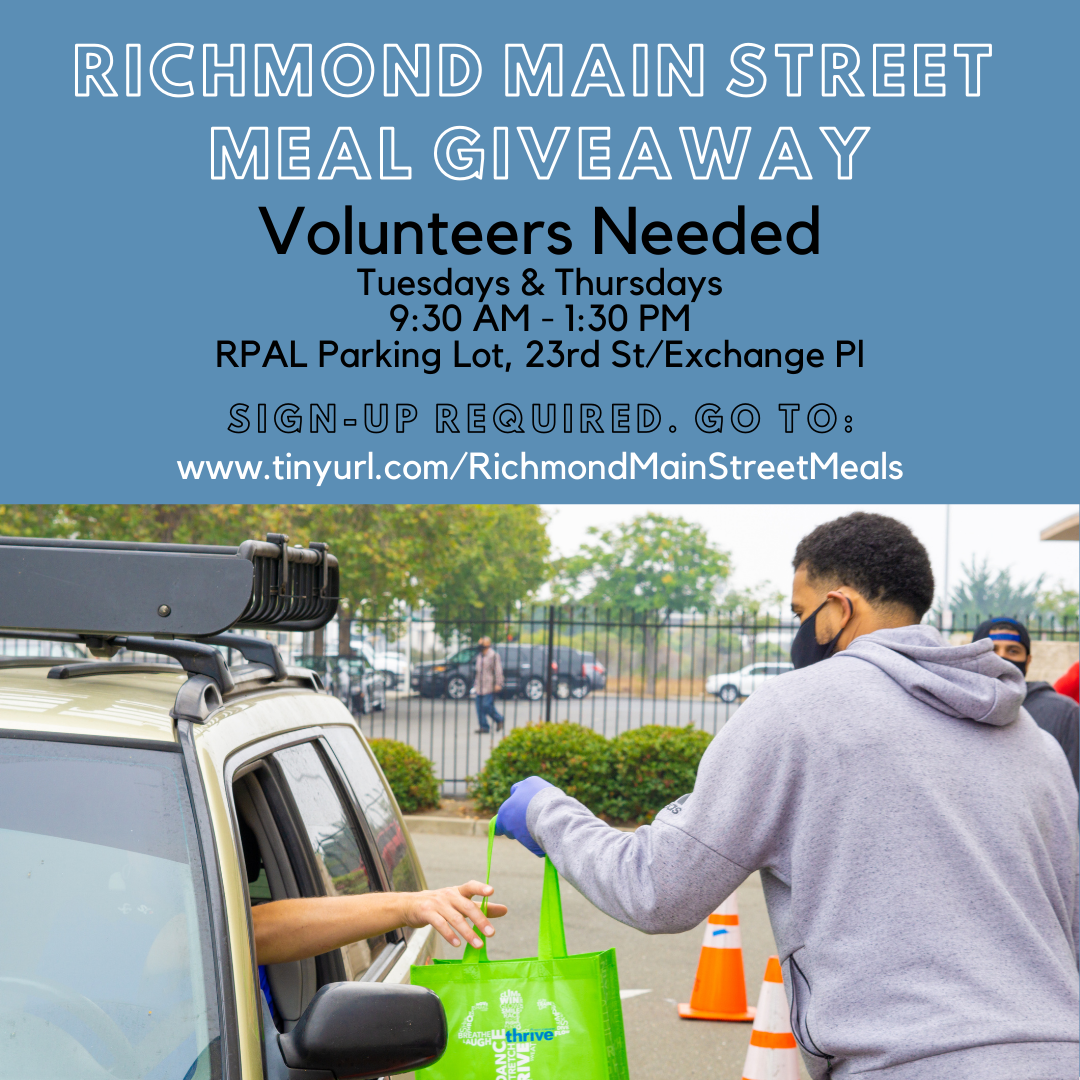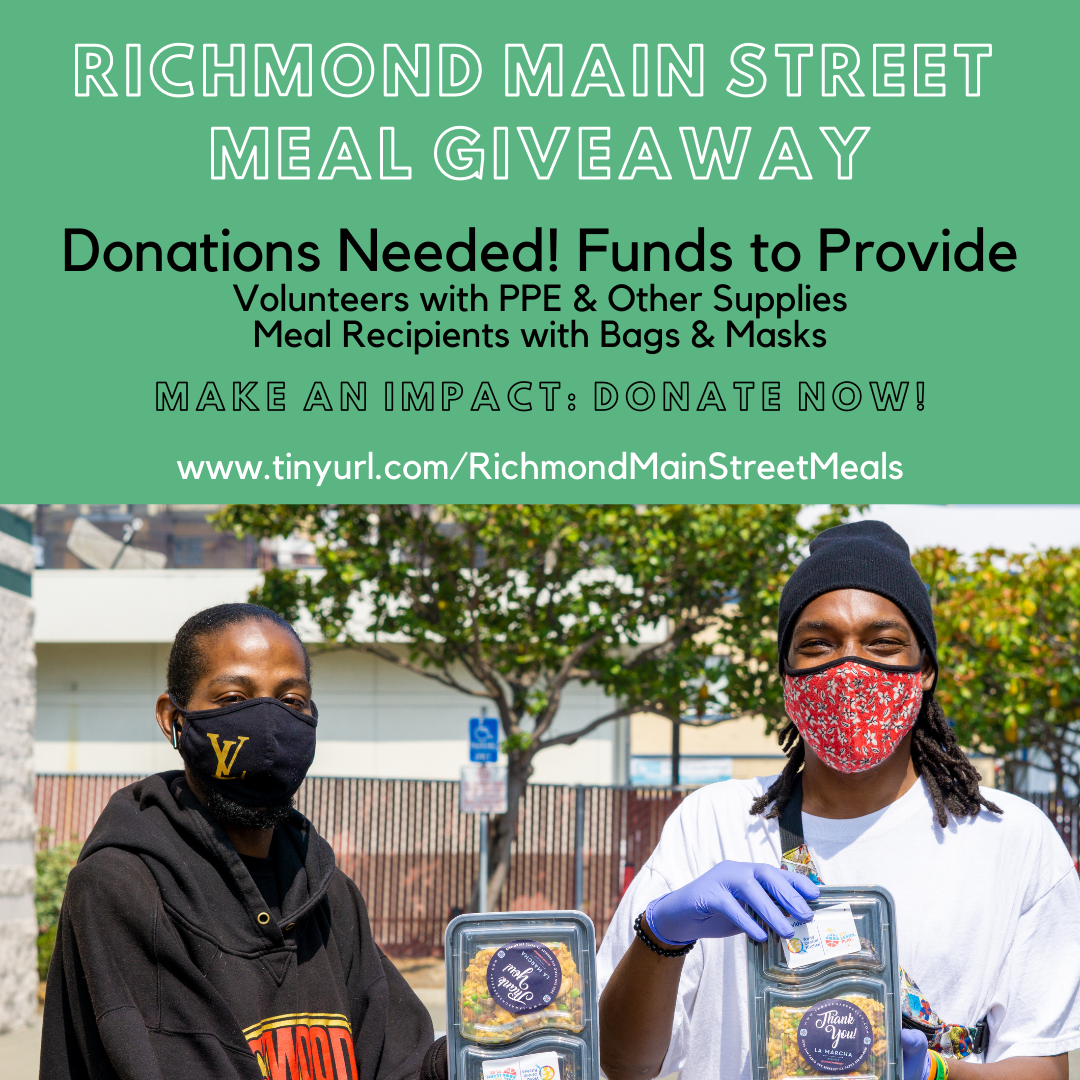 Top COVID19 Resources for Small Business & Residents
For All
For Small Businesses
Section Spotlight: Food Access Resources