The Richmond Main Street Meal Giveaway program is turning into a huge success. Since September 1, we have given away over 20,000 meals! We offer immense gratitude to World Central Kitchen and Eat.Learn.Play Foundation for providing these meals, and all our partners and volunteers who work super hard to distribute these meals to community members in need — all on a shoestring budget for supplies. 
As the program continues this month and reaches more people, we are making some important changes. Keep an eye out for a brand new sign-up process for volunteers. If you'd like to make an impact right now, please consider donating funds so that we can purchase supplies to keep our volunteers safe and serve every recipient with dignity.
Made in Richmond PPE Fundraiser Update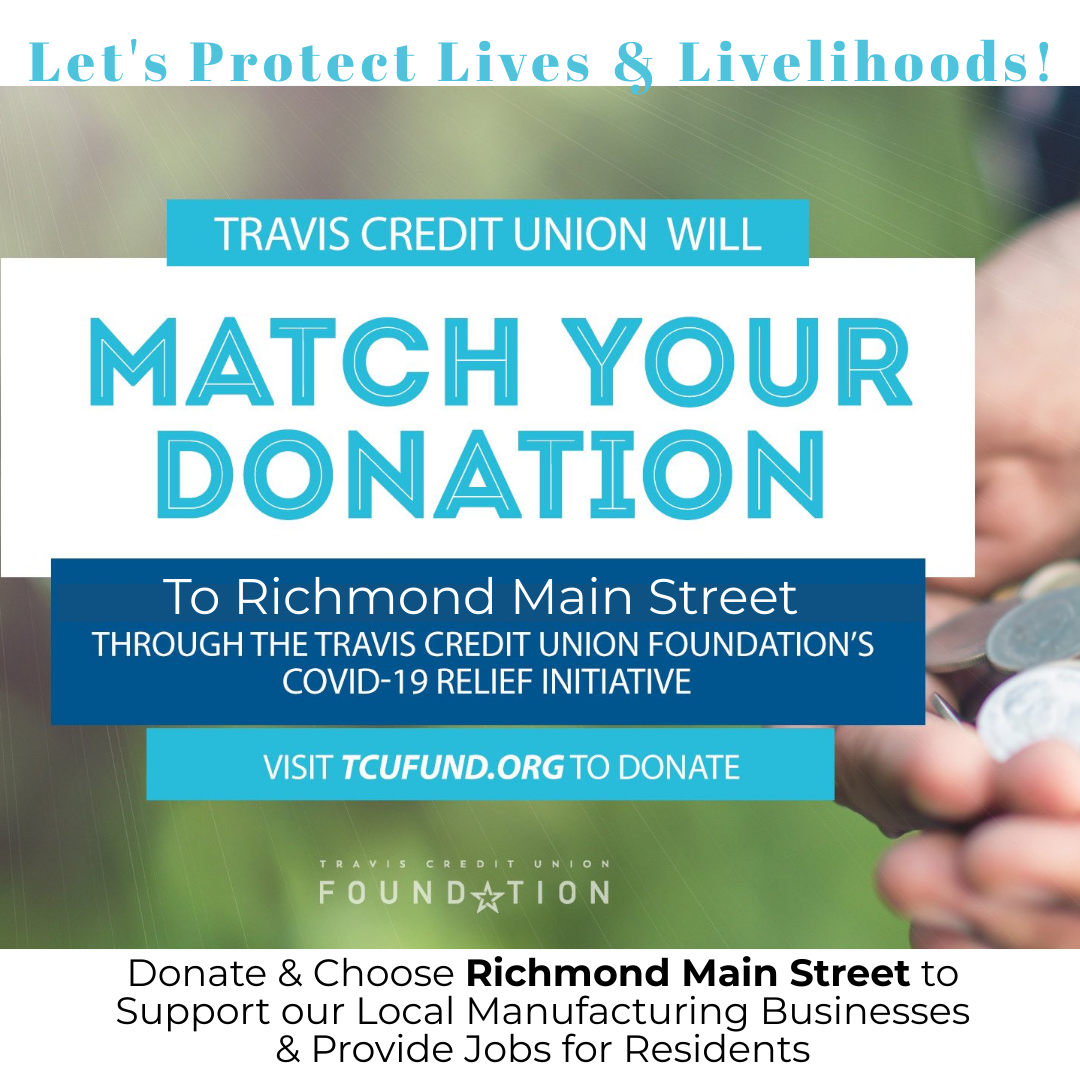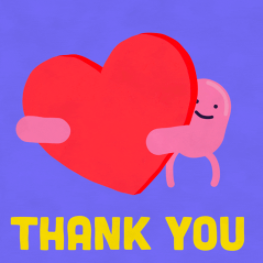 Our fundraising campaign to protect lives and livelihoods ended on September 30. Travis Credit Union Foundation is still crunching the numbers and matching donations. We hope to have an update very soon! In the meantime…
THANK YOU!
Huge thanks to all our manufacturing partners and to everyone who donated and shared our campaign. We really appreciate your support.
Spirit & Soul Festival 2020 – THIS Saturday! Don't Miss it!
Mark Your Calendar
RSVP
Enter to win $500!
Become an Executive Producer (if you're able) 
Saturday, October 17
10:30am-12pm
Streaming Live
presented by LeChat Nail Care Products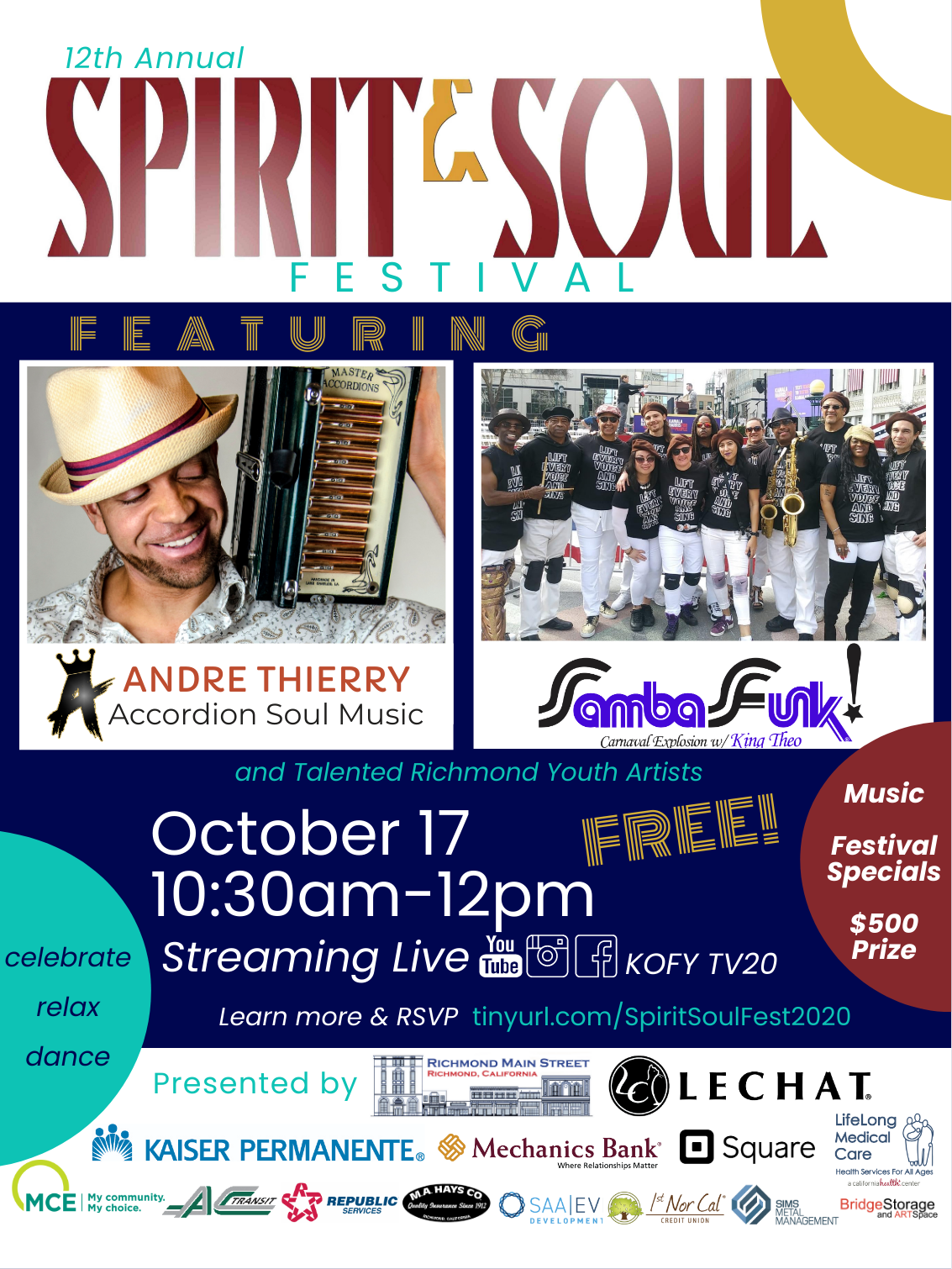 Create your own FREE E-Commerce Site with Square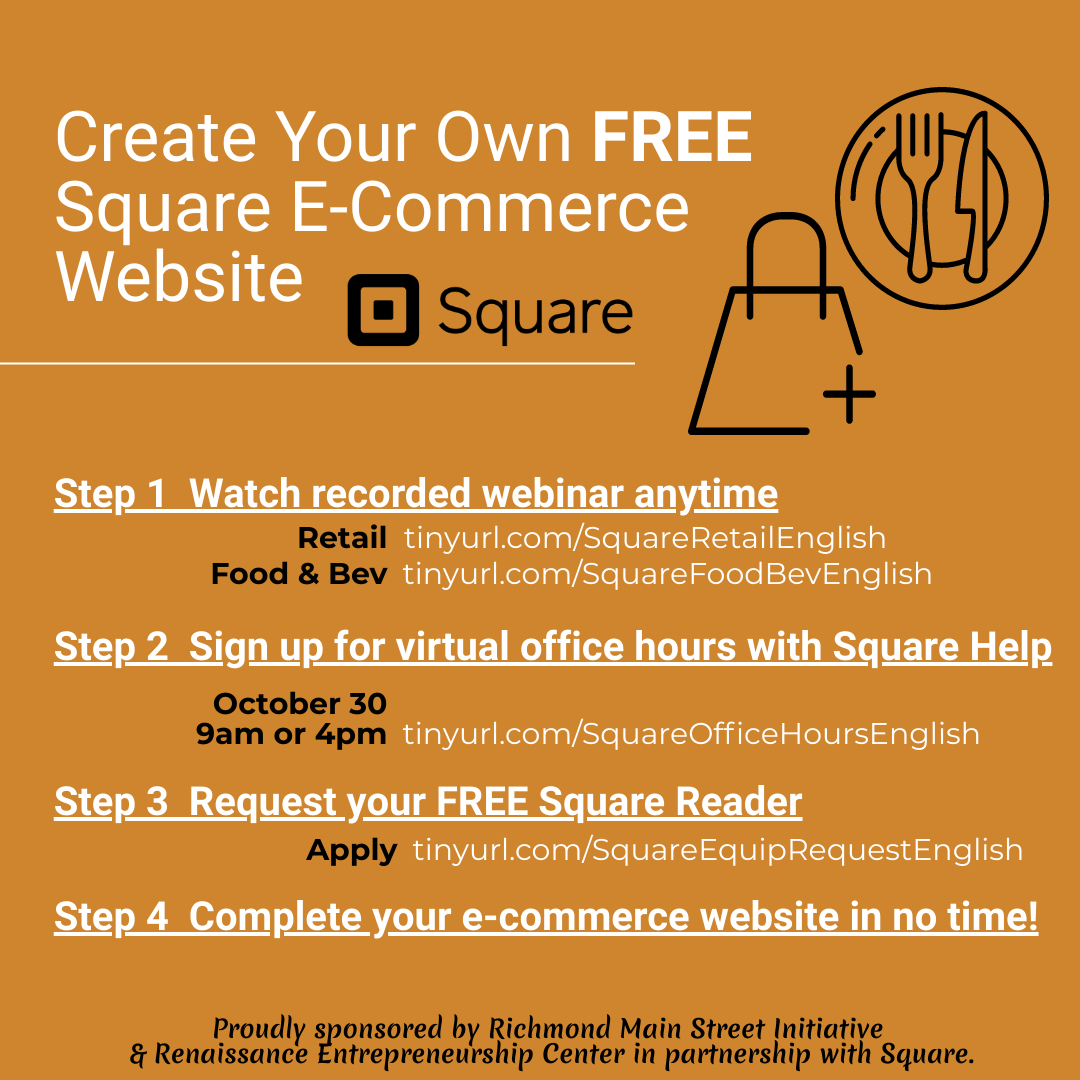 Office Hours: October 30, 9am or 4pm
Survive COVID19 & Grow your Business:
Get Online in just 4 Easy Steps!
Richmond Main Street Meal Giveaway Program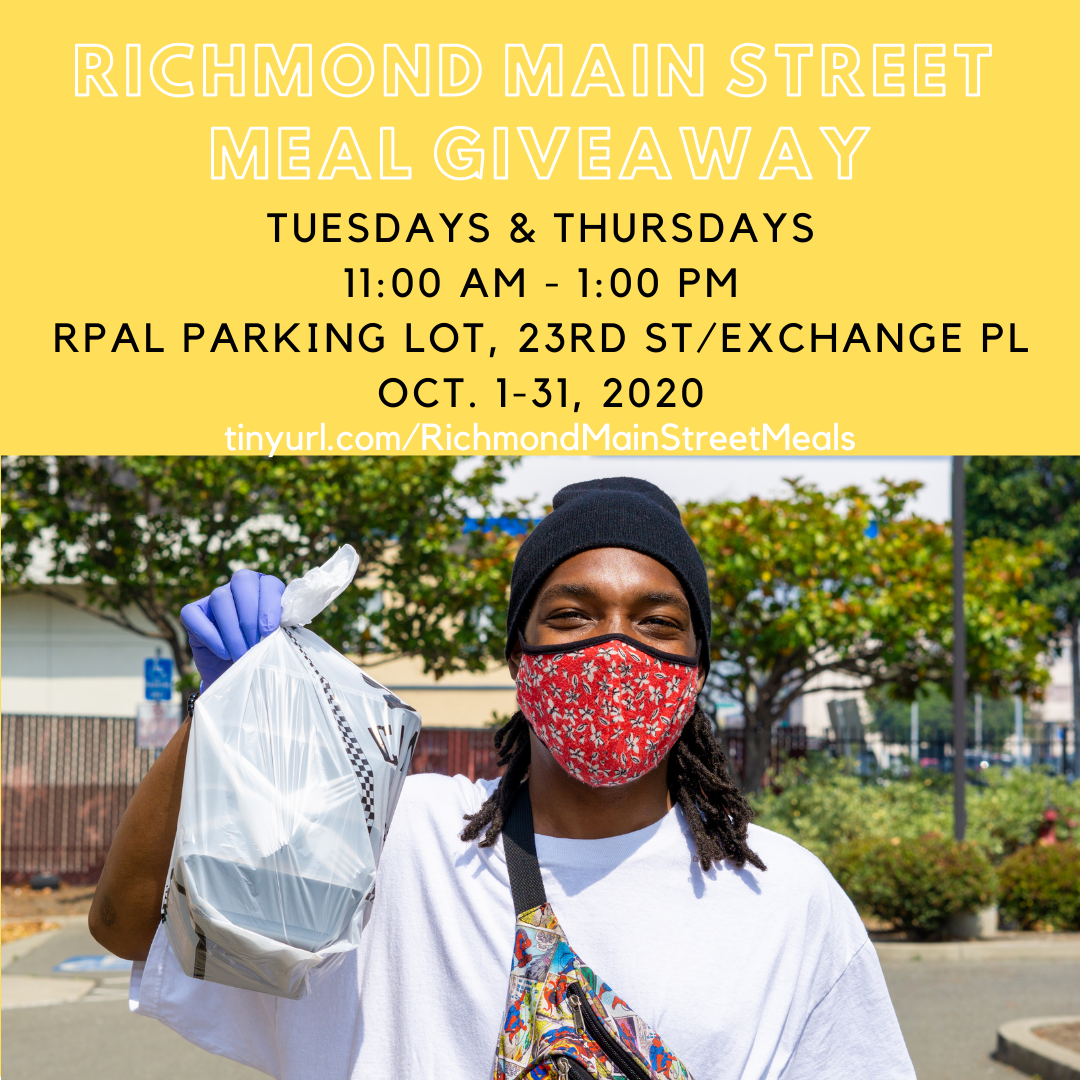 Tuesdays & Thursdays, 11am – 1pm
23rd Street & Exchange Place
Free meals & masks for anyone in need.