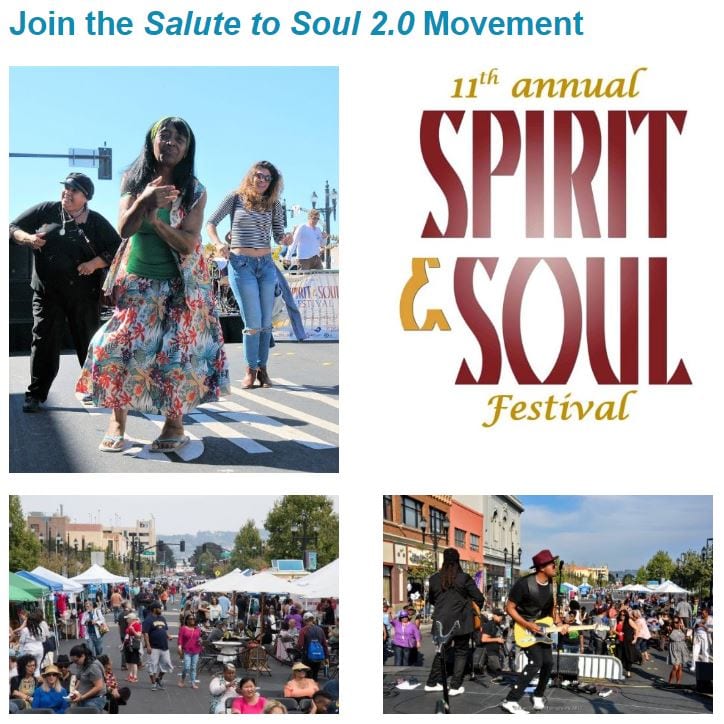 Celebrate Downtown 2019 is in full swing and we are having a blast creating opportunities for everyone who lives, works, and visits Richmond to come Downtown!
The annual Spirit & Soul Festival—our grand finale for Celebrate Downtown—is just around the corner and we are planning something truly special: a Salute to Soul 2.0 tribute lineup to launch the festival into another ten years of success! You do not want to miss an afternoon filled with legendary performances, great food and beverages, shopping, and dancing on Macdonald Avenue!
And we invite you to join the party by becoming a financial, in-kind, or advertising sponsor of this event: a win-win partnership that will build maximum visibility and boost our mutual objectives—the revitalization of our historic downtown with many opportunities for residents and businesses to celebrate, grow, and thrive.
We cannot do this without YOU. We need your support to continue this vital work: bringing back our downtown with local businesses and activities with, for, and by Richmond residents.
Make an investment in Main Street and mark your calendar for a Salute to Soul 2.0 today!
Many levels, ways, and perks available.
Pledge your support by August 21 to be included in print materials. 
We appreciate your consideration and support and we are thankful for your generosity.
In partnership,
Amanda Elliott
Executive Director
*BONUS!*  More Ways to Support Spirit & Soul Festival 2019
Help us create fantastic events filled with Richmond residents, businesses, and artists.
Host a Booth: 
Food, artisan/retail, and info booth spaces available.
LEARN MORE
Volunteer: 
Lend a hand and have a great time doing it.
LEARN MORE
Spread the Word & Come Out: 
Dance with us on Main Street 
L
EARN MORE