Join the Movement: Invest in Downtown Richmond
Check/Money Order/Cashier's Check
Payable to: Richmond Main Street Initiative
Mail to: 1600 Nevin Plaza, Richmond, CA 94801
Mark Your Calendar & Invest in Salute to Soul 2.0!
Celebrate Downtown 2019 is in full swing and we are having a blast creating opportunities for everyone who lives, works, and visits Richmond to come Downtown!
The annual Spirit & Soul Festival—our grand finale for Celebrate Downtown—is just around the corner and we are planning something truly special: a Salute to Soul 2.0 tribute lineup to launch the festival into another ten years of success! You do not want to miss an afternoon filled with legendary performances, great food and beverages, shopping, and dancing on Macdonald Avenue!
11th annual Spirit & Soul Festival – Salute to Soul 2.0
Saturday, September 21 featuring PRIDE & JOY, Top Shelf, But-tah, and more!
And we invite you to join the party by becoming a financial, in-kind, or advertising sponsor of this event: a win-win partnership that will build maximum visibility and boost our mutual objectives—the revitalization of our historic downtown with many opportunities for residents and businesses to celebrate, grow, and thrive.
We cannot do this without YOU. For all that we've accomplished, and all that we are planning, we need your support to continue this vital work: bringing back our downtown with local businesses and activities with, for, and by Richmond residents. Send a message of caring and support for local arts, culture, and economic development and expand your company's presence in the community:
Make an investment in Main Street
and mark your calendar for a Salute to Soul 2.0 today!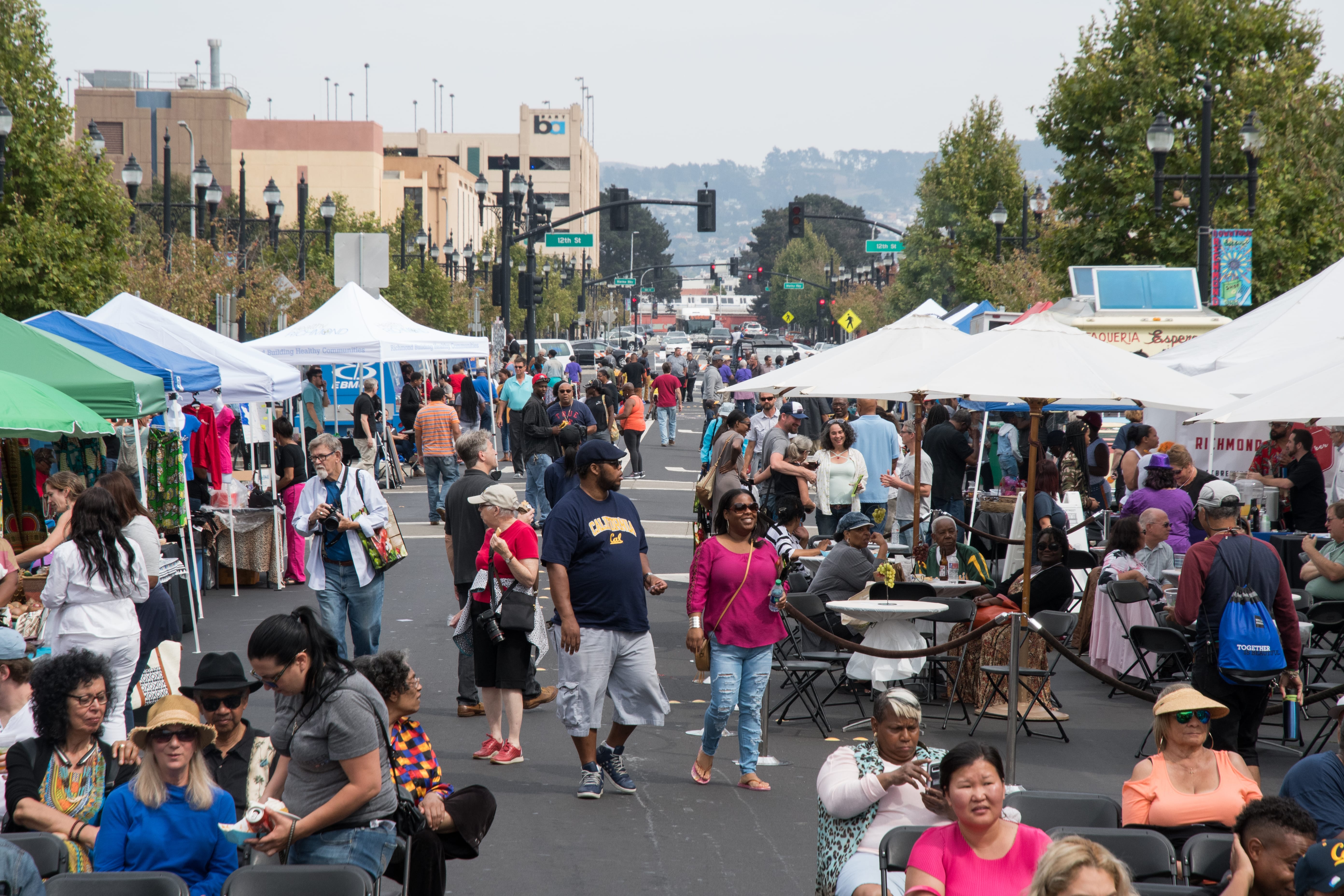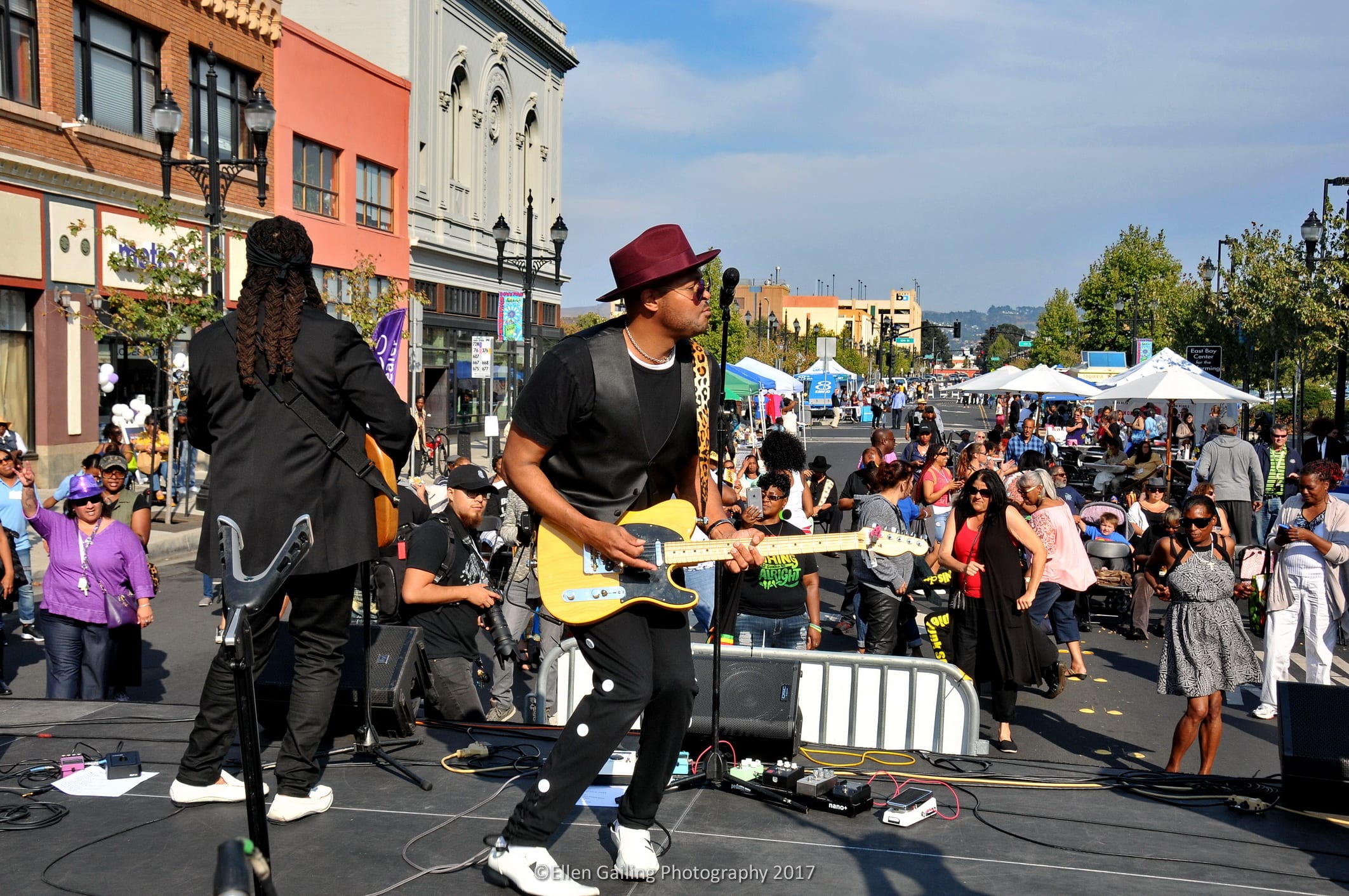 Become a Salute to Soul 2.0 Champion!
Go Digital
donate securely through PayPal
Go Old School
Check/Money Order/Cashier's Check
Create a Custom Package
Contact us today!
Become a Friend of Main Street
We are revitalizing Historic Downtown Richmond. Since 2001, we brought together the community and the Main Street Approach to develop and implement equitable economic development, beautification, arts and entertainment, and wellness programs. And our work is paying off. Our work continues to grow, improve, and impact more people. In 2018 we saw some of our most challenging and rewarding projects—breaking ground on the new Richmond Business Hub, hosting the biggest Spirit & Soul Festival ever, and launching the RMSI Youth Committee, just to name a few. We are looking forward to even more impact in 2019: more grand openings and groundbreakings, more businesses openings and anniversaries, and more opportunities for youth and community members to participate in the renewal of our downtown.
Richmond Main Street is at the center of it all.
If you come Downtown to shop, dine, or dance on Macdonald Avenue, you are part of this movement to revive Richmond's Main Street, too. We thank you for all that you do and we invite you to deepen your impact by investing in Downtown Richmond.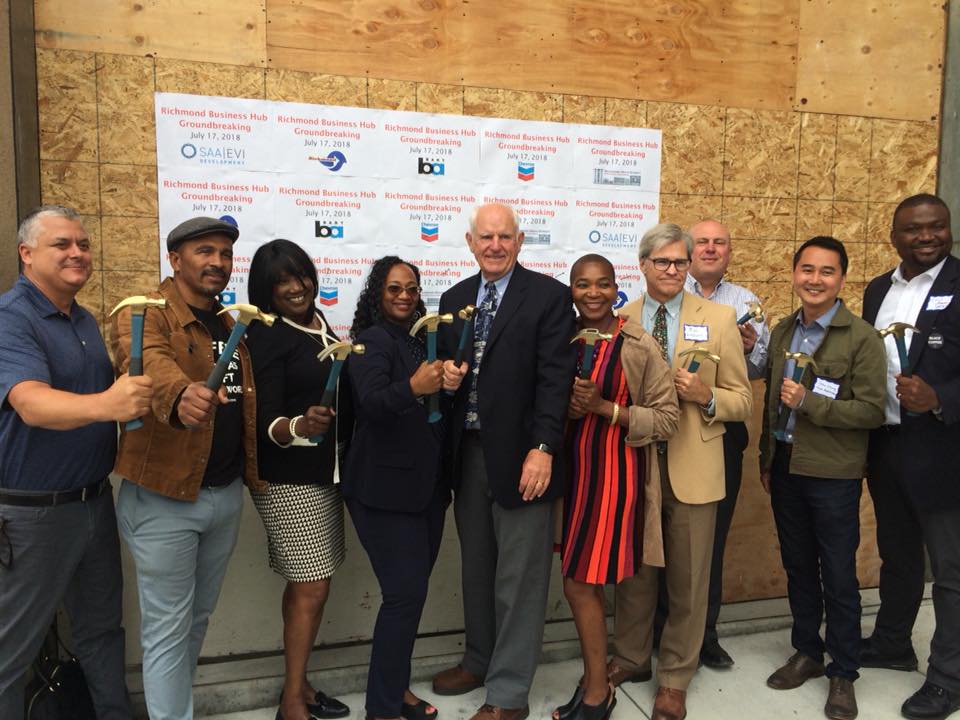 Combined Federal Campaign
If you are a federal, county, or city employee, postal worker, or member of the US military, you can give to Richmond Main Street Initiative through the Combined Federal Campaign (CFC). Our CFC number is 76729.
Federal employees, postal workers, or members of the US military can request a CFC pledge form by contacting the local CFC office. Visit the U.S. Office of Personnel Management website to learn more.
Municipal and county workers should check with the payroll office for workplace giving options to support Richmond Main Street Initiative. City of Richmond employees can also find us in their workplace giving campaign brochure.
America's Best Local Charities
Making your donation through our ABLC account gives you another way to donate and make it count even more.
Here's how:
Make a one time gift
Set-up a recurring donation
Easily request a match by your employer
Of course we encourage you to support our work by shopping Downtown, but if you shop online through AmazonSmile, you can also give back to Richmond Main Street…and it won't cost you a thing! Here's how:
Sign into your Amazon account and select Richmond Main Street as your preferred charitable organization.
Every time you shop, make sure you login and check-out via smile.amazon.com. This way .05% of the price of your eligible AmazonSmile purchases will be donated to Richmond Main Street.
Richmond Main Street Initiative, Inc. is a 501(c)(3) corporation.
Tax ID#: 68-0481132
CFC #: 76729
Donations may be tax deductible.