Join the Movement: Invest in Downtown Richmond
Check/Money Order/Cashier's Check
Payable to: Richmond Main Street Initiative
Mail to: 1600 Nevin Plaza, Richmond, CA 94801
Become a Friend of Main Street 
We are revitalizing Historic Downtown Richmond. Since 2001, we've created our unique version of the Main Street Approach to bring together a diverse set of community stakeholders to develop and implement equitable economic development, beautification, arts and entertainment, and wellness programs specifically designed to bring back the commerical corridor along Macdonald Avenue.
And our efforts are paying off. Our work continues to grow, improve, and impact more people. Earlier this year we announced that 2019 would be a year of triumphant accomplishments, transformative change, and transition. And we were right—we partnered with residents to more deeply engage the community in our work, we cut the ribbon for the Richmond Food Hall and welcomed two new food businesses Downtown, and we hosted our biggest summer event series ever, drawing thousands Downtown to enjoy free, family friendly activities.
Richmond Main Street is at the center of it all.
The year isn't over just yet and there are still many opportunities for our residents, community leaders, local businesses, and philanthropic organizations to partner with us in the renewal of our downtown.
If you come Downtown to shop, dine, or dance on Macdonald Avenue, you are part of this movement to revive Richmond's Main Street, too. We thank you for all that you do and we invite you to deepen your impact by investing in Downtown Richmond.
It is through the generous support of our stakeholders that we are making strides in Downtown Richmond. 
We know that you believe in the power of a healthy, vibrant, diverse Downtown offering places to shop and dine, cultural activities and experiences, and services.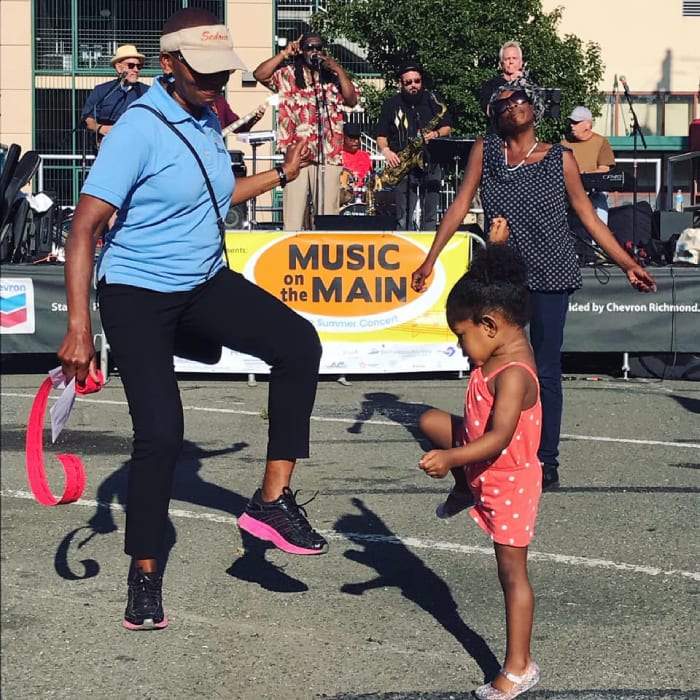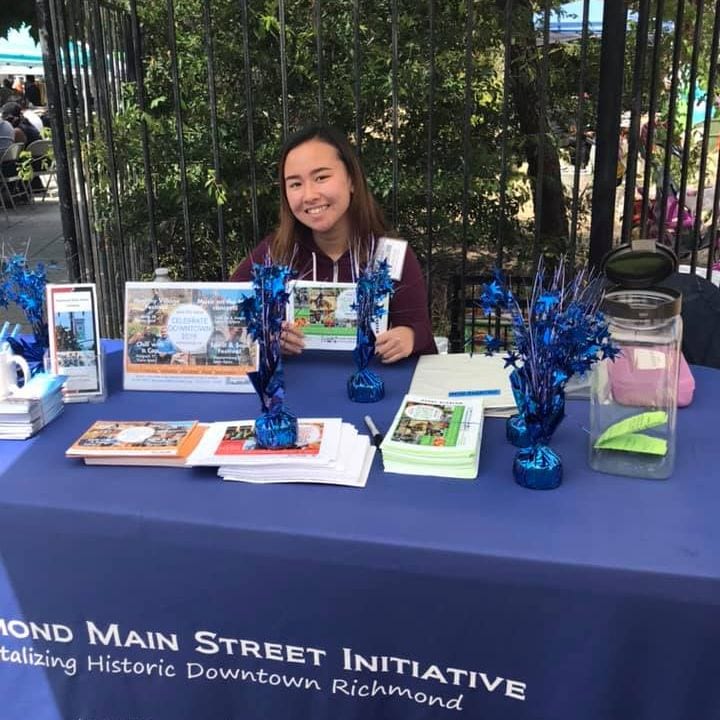 Become a Friend of Main Street Today!
Check/Money Order/Cashier's Check
Payable to: Richmond Main Street Initiative
Mail to: 1600 Nevin Plaza, Richmond, CA 94801
Combined Federal Campaign
If you are a federal, county, or city employee, postal worker, or member of the US military, you can give to Richmond Main Street Initiative through the Combined Federal Campaign (CFC). Our CFC number is 76729.
Federal employees, postal workers, or members of the US military can request a CFC pledge form by contacting the local CFC office. Visit the U.S. Office of Personnel Management website to learn more.
Municipal and county workers should check with the payroll office for workplace giving options to support Richmond Main Street Initiative. City of Richmond employees can also find us in their workplace giving campaign brochure.
America's Best Local Charities
Making your donation through our ABLC account gives you another way to donate and make it count even more.
Here's how:
Make a one time gift
Set-up a recurring donation
Easily request a match by your employer
Of course we encourage you to support our work by shopping Downtown, but if you shop online through AmazonSmile, you can also give back to Richmond Main Street…and it won't cost you a thing! Here's how:
Sign into your Amazon account and select Richmond Main Street as your preferred charitable organization.
Every time you shop, make sure you login and check-out via smile.amazon.com. This way .05% of the price of your eligible AmazonSmile purchases will be donated to Richmond Main Street.
Richmond Main Street Initiative, Inc. is a 501(c)(3) corporation.
Tax ID#: 68-0481132
CFC #: 76729
Donations may be tax deductible.