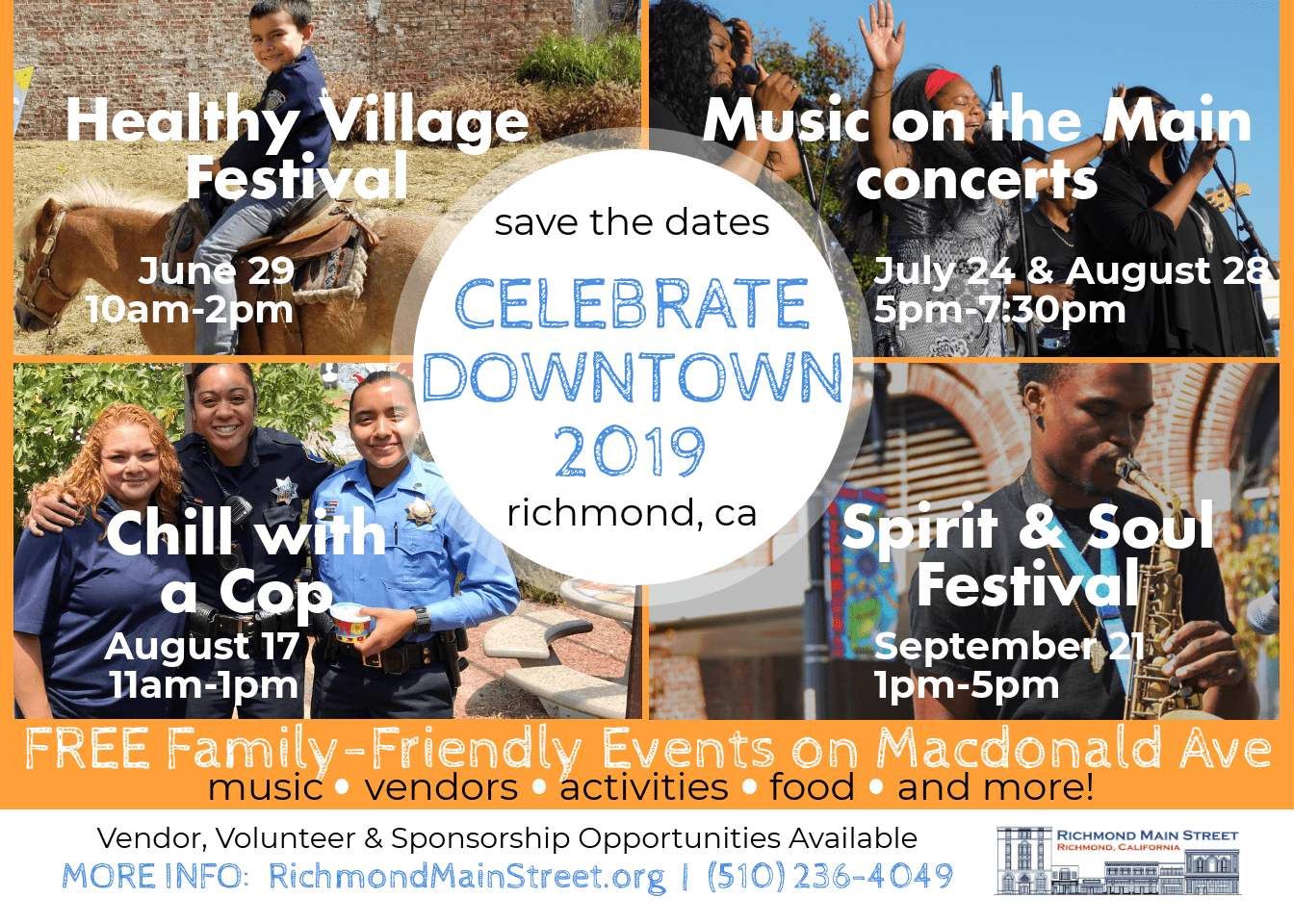 Our signature Celebrate Downtown events—Healthy Village Festival, Music on the Main concerts, Chill with a Cop, and Spirit & Soul Festival—are on the horizon and are the perfect opportunity for partnership. We invite you to Celebrate Downtown by championing these events!
1. Support: Become a Celebrate Downtown 2019 Sponsor 
A win-win opportunity that will ensure our mutual objectives to create opportunities for residents to have fun on Macdonald Avenue, businesses to grow, and build community. Many levels, ways, and perks available! Sponsor Celebrate Downtown: learn more.
We invite you to join us and invest in the comeback of your Downtown! Whether you're looking to promote your business, sell more product, or show your commitment to the community, We provide several opportunities for truly effective relationship marketing. Custom packages and single event sponsorships also available. Contact us to inquire.
More Ways to Celebrate Downtown 2019:
2. Host a Booth Food, artisan/retail, and info booth spaces available. LEARN MORE
3. Volunteer! Lend a hand and have a great time doing it. LEARN MORE
4. Perform Connect us with local, youth acts CONTACT US
BONUS! Spread the word and, of course, COME OUT!
All Celebrate Downtown events are free admission and family-friendly. Help us create fantastic events filled with Richmond residents, businesses, and artists.
Follow through on that urge you're feeling right now to go all in on bringing back your historic Downtown Richmond: Pledge to sponsor, contact us about donating goods or services, tell a friend about Celebrate Downtown, and don't miss a single event!
We appreciate your support and we are thankful for your generosity.
In partnership,
Amanda Elliott
Executive Director