We invite you to join us at home or in person!
The 13th annual Spirit & Soul Festival is Back – this time with a twist! 
 
WAYS TO ENJOY THE FESTIVITIES
Free Virtual Broadcast, 2pm – 3pm: Streaming LIVE on KOFY TV20, Facebook Live, YouTube Live, and Instagram Live. Featuring phenomenal performances by Top Shelf, Los Cenzontles w/ Los Originarios, and rising Richmond artist Wanda Gonzalez.
VIP Watch Party, 2pm – 4pm: Hosted at El Garage in Downtown and featuring the virtual broadcast, fabulous food and libations, prizes, and exclusive after-party performance by 1st Avenue Revue, the Bay Area's #1 Prince Tribute Band. 
Food & Libations: Special El Garage prix fix plate, chips, guacamole, and salsa bar, our famous Main Street Margaritas, East Brother Beer Company, and Aguas Fresca. 
Prizes:
Gift baskets, art, wine, experiences, and $500 cash! 
Our meetings are open to the public. We invite you to join the movement to bring back Downtown by tuning in, serving on a committee, or becoming an ambassador. All meetings are hosted virtually via Zoom, until further notice.
Board of Directors – Thursday, September 23, 5pm
Clean & Safe Committee – Wednesday, September 8, 4:30pm
Promotions & Fundraising Committee – Monday, September 13, 12pm
Economic Development Committee – Monday, September 20, 5pm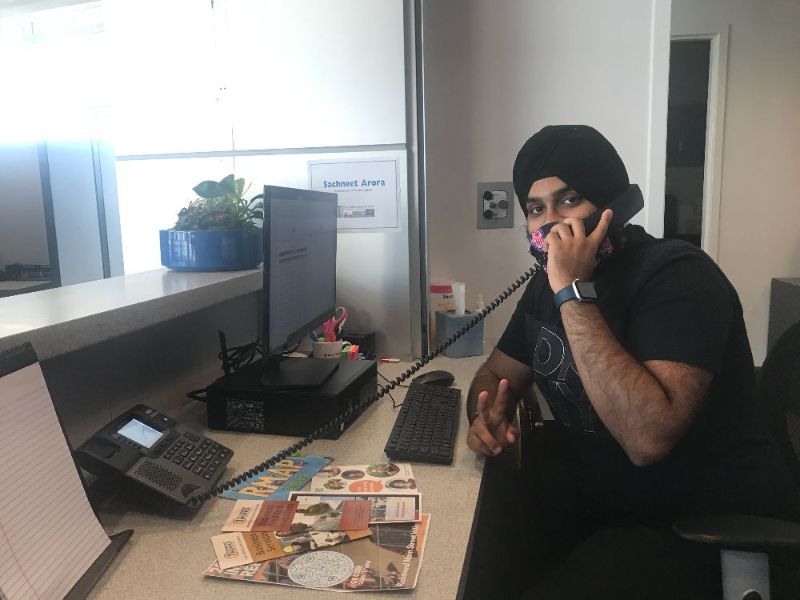 Hello everyone, for those who don't know me, I am Sachneet, Administrative & Outreach Intern at Richmond Main Street Initiative. Today I am sharing my experience of working as an Intern at RMSI for the summer. It was a once-in-a-lifetime experience for me because it was my first paying job. I learned a lot of things including professionalism, all the way to the history of the City of Richmond. During my time at RMSI, I worked on about 12 different projects, most of which were things that I did not know how to do and seemed very challenging at first. But as I started working and getting a hang of them, it got easier and easier, I built up a pace and it was done.
My awesome supervisors, Alicia & Ronnie were both really supportive, whether I needed help with my projects or time to work on my own assignments from college. Alicia always said that I am a student first, then an intern at RMSI. It was a great experience interning at RMSI where I learned a professional lifestyle and work skills. What's next for me? I am moving to the University of California, San Diego on the 10th of September. I have already started taking my math class at Palomar College so that I can apply and get into Aerospace Engineering at UCSD in summer 2022. Hope for the best!
Thank You, Sachneet!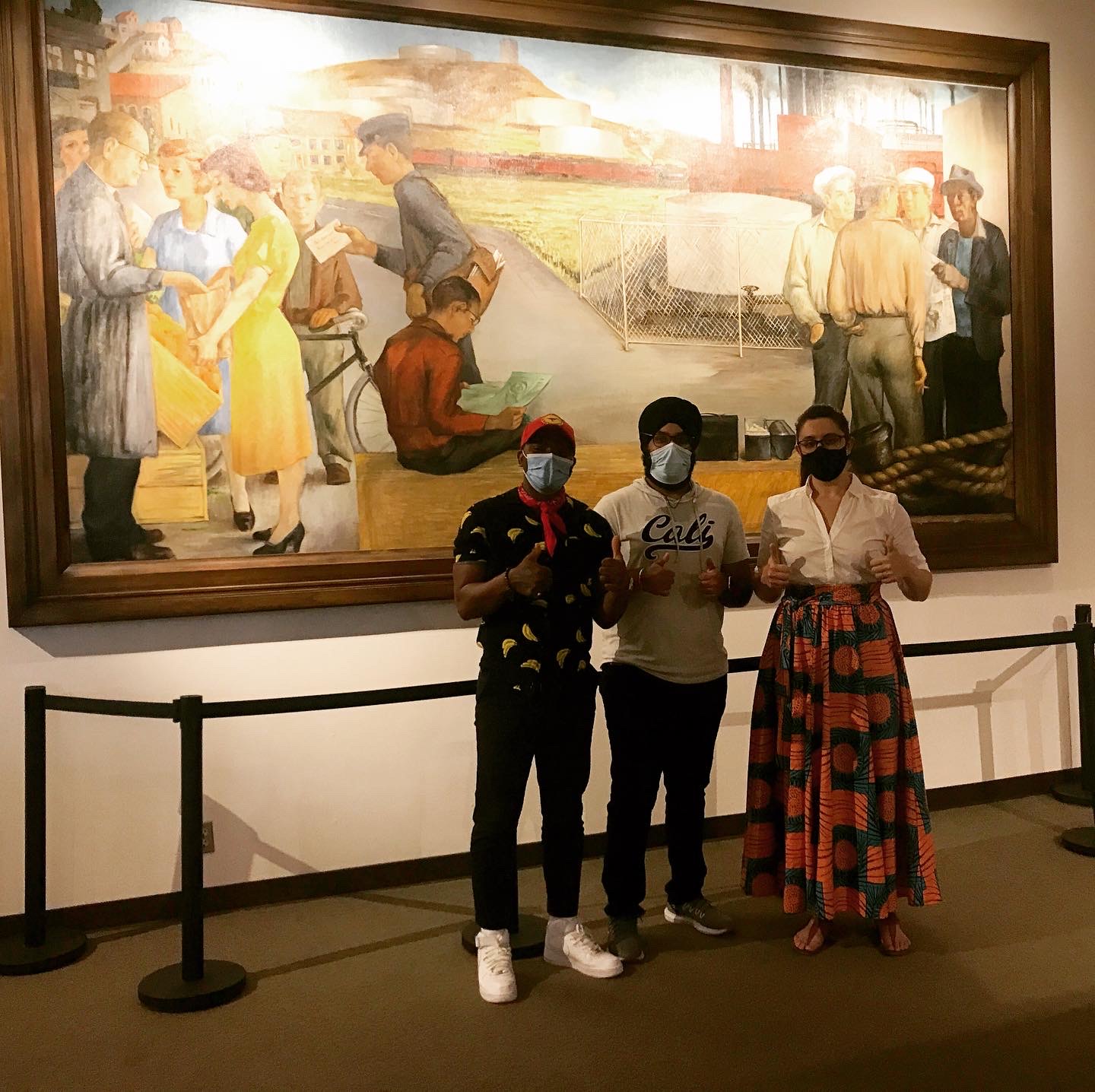 Team field trip to Richmond Museum of History & Culture
! Ronnie loved the Jimmy McCracklin exhibit, Sachneet connected with the Ohlone Voices installation, and Alicia couldn't get enough of the historic photos of Downtown Richmond. Something for everyone and so many wonderful reminders of the threads that cross cultures, connecting us all.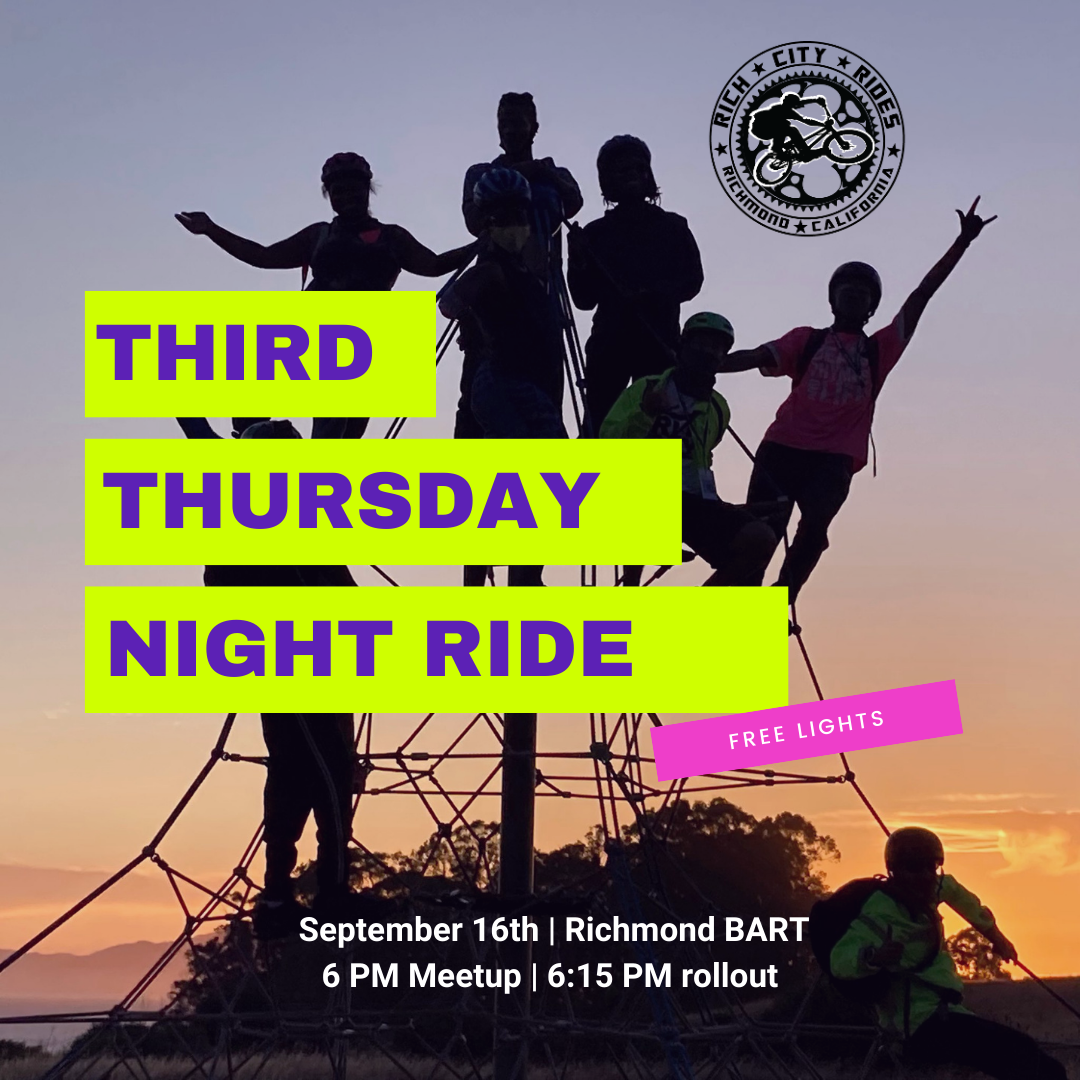 September 16th, 2021 6 – 9 pm at the Richmond BART Station
Join Rich City Rides for a special Bike celebration. Bring your light, brightest bike, and an abundance of good energy for our 3rd Thursday Night Ride. No lights? No problem! We have lights
for everyone who signs up on Eventbrite: https://bit.ly/RCR3rdthursdays
Guides, Resources & Opportunities 
Cooperation Richmond Workshop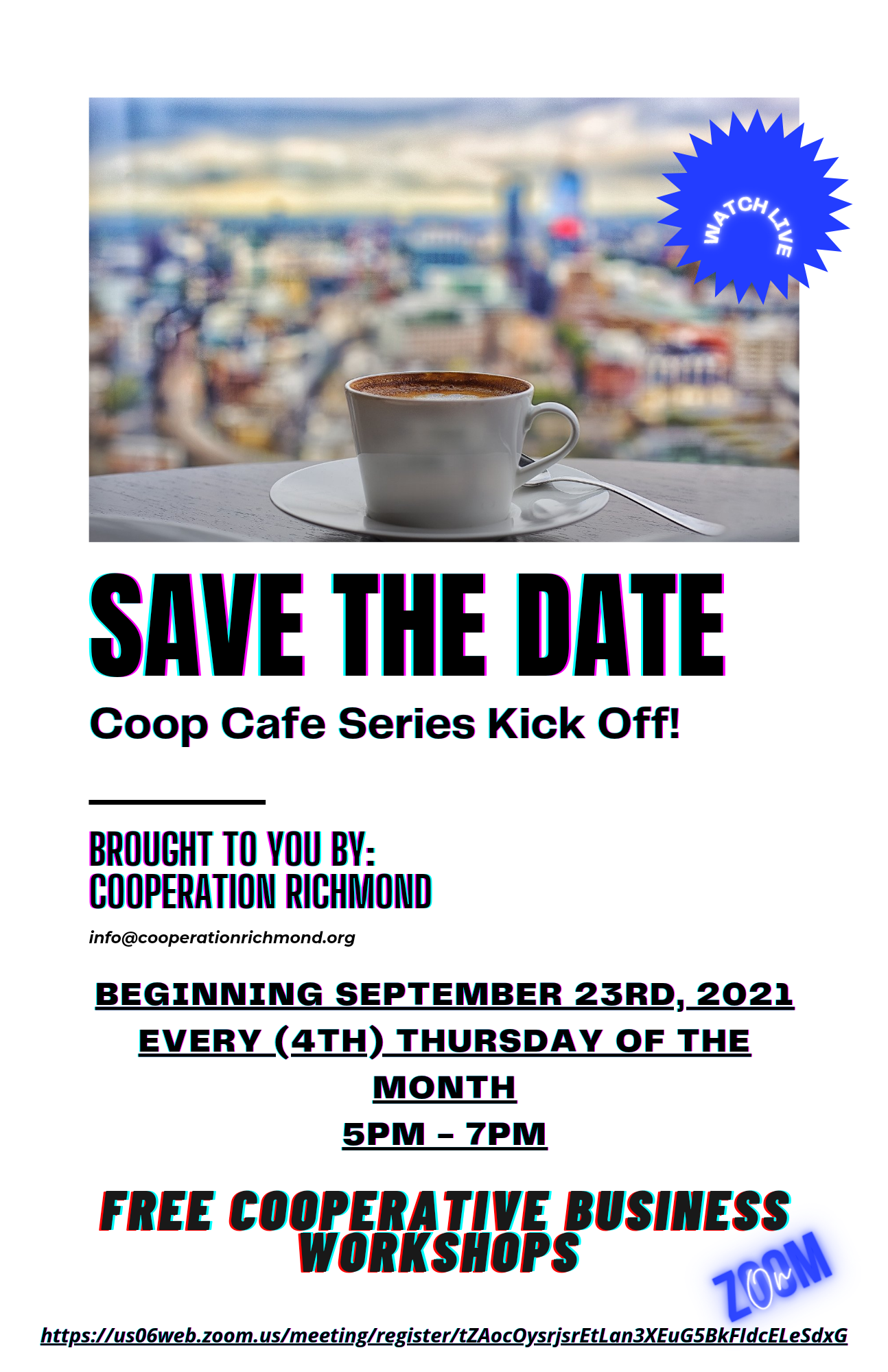 SAVE THE DATE! Cooperation Richmond's Coop Cafe Is Brewing Up! Come Prepared To Learn from Guess Speakers, gain information about Legal Support, Cooperative Business Development And Counseling, Entrepreneurial Education, And So Much More!
Business Investment & Attraction Strategy Community Forum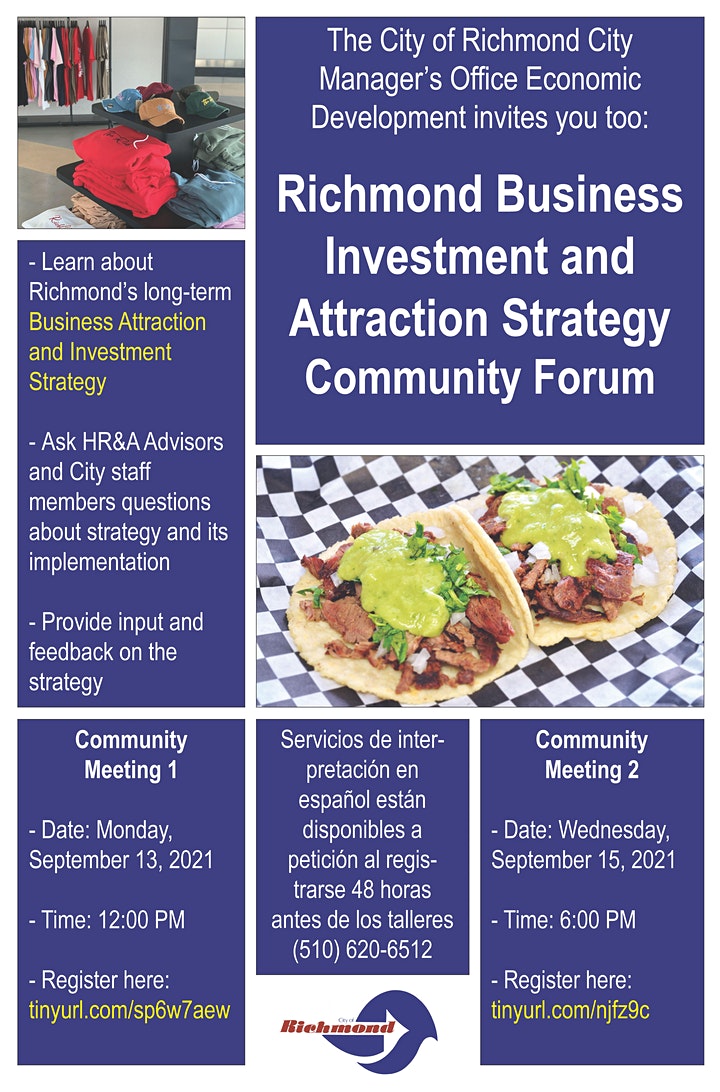 The Richmond Business Development Strategy outlines actions the City will take to promote equitable economic growth and support business investment and attraction.