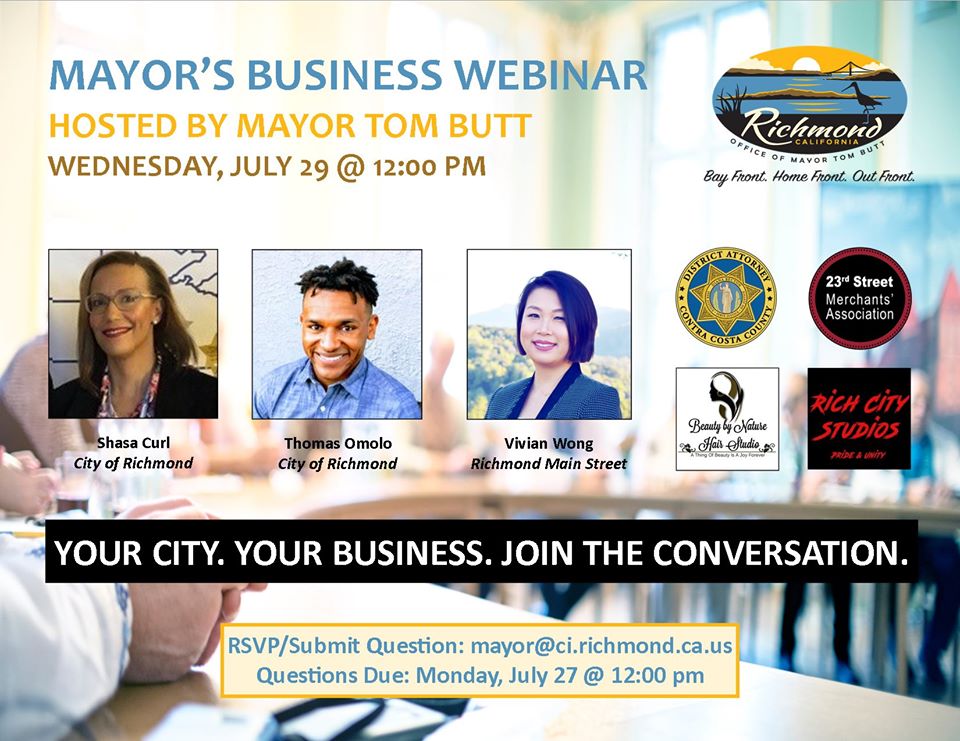 We are honored to participate in the Mayor's Business Webinar, happening on July 29, 12pm-1pm. Register now and tune in on Wednesday to hear local business share their experiences operating through the COVID19 pandemic, get updates from City of Richmond and County, and learn more about our work to help support businesses right now. Register and send questions to mayor@ci.richmond.ca.us.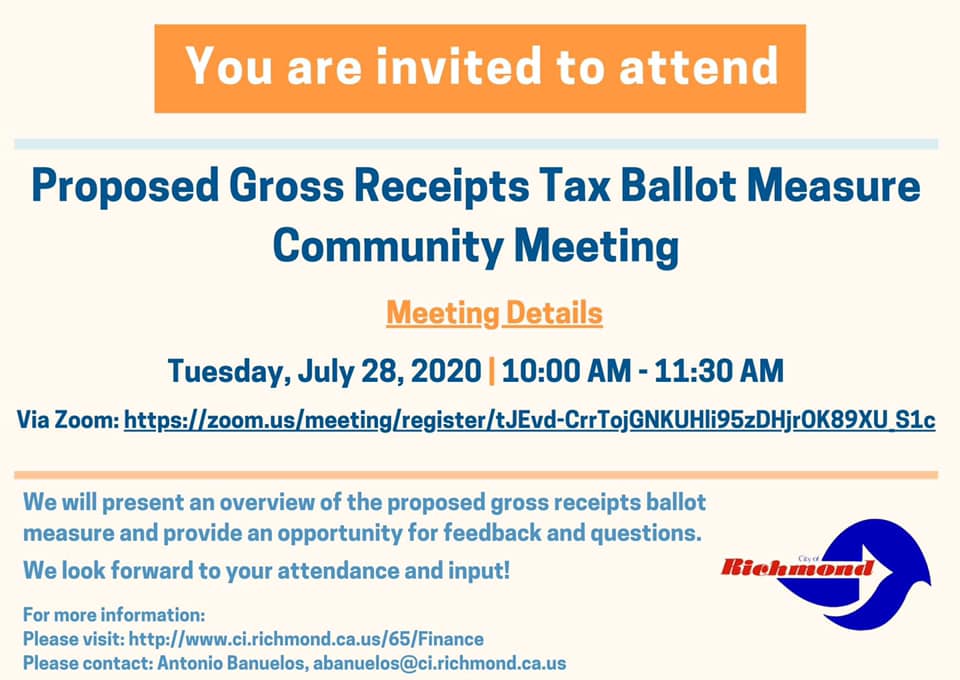 Announcing…First Ever Virtual Merchant Showcase!
Join Richmond Main Street, Karen Buchanan (Urban History Hikes founder & Richmond super fan), and Uncover for a virtual showcase of Downtown Richmond small businesses.
Each business's owner will tell their story and give you a behind-the-scenes look at their business. Listen closely for attendee-exclusive promo deals! Tickets are $5 and proceeds will be equally shared with each business. So get your ticket, invite your friends, and join us for our first ever Virtual Merchant Showcase!
Top COVID19 Resources for Small Business & Residents
For All
For Small Businesses