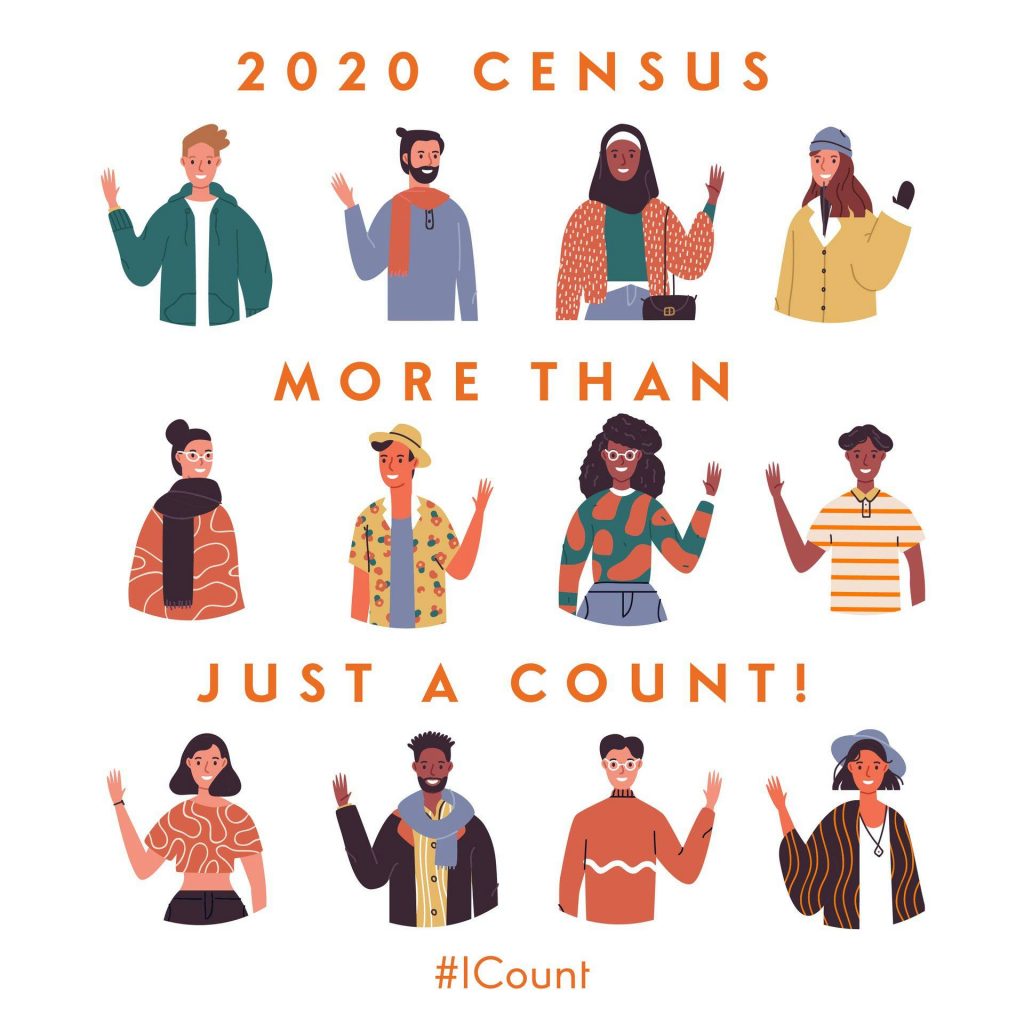 There's a lot going on these days…including the Census! As of June 1, 63% of Richmond households have responded to the Census. This is really good progress, but we still have work to do. In July we will be working with residents to call Iron Triangle households. In the meantime you can help by making sure you get counted and encouraging folks in your network to get counted, too.
What's the big deal? The Census is about money, power, and data.
Why get a complete count? To ensure accurate political representation in Congress and accurate funding for public services….up to $20,000 per person over 10 years!
Big Picture Message The Census is quick, easy, safe & super important. And WE have the power NOW to shape the future of OUR communities and build a Richmond & California for all by participating in Census 2020. EVERYBODY counts-no matter your age, skin color, residency status, or language spoken.
Learn More www.richmondmainstreet.org/census-2020  
Get Counted www.2020Census.gov or call (844) 330-2020
THIS WEEK'S TOP #SupportLocalSafely PICKS

Food & Beverage Makers
San Francisco Pizza

 

– Family-owned & operated, spinning dough in Downtown Richmond for 20+ years Learn More
The BakerE – Baking from the heart. Fresh, mouthwatering pastries, pies, cookies for any occasion Learn More
East Brother Beer Company

 

– Award winning craft beers brewed with pride & purpose Learn More
Top COVID19 Resources for Small Business & Residents
For All
For Small Businesses