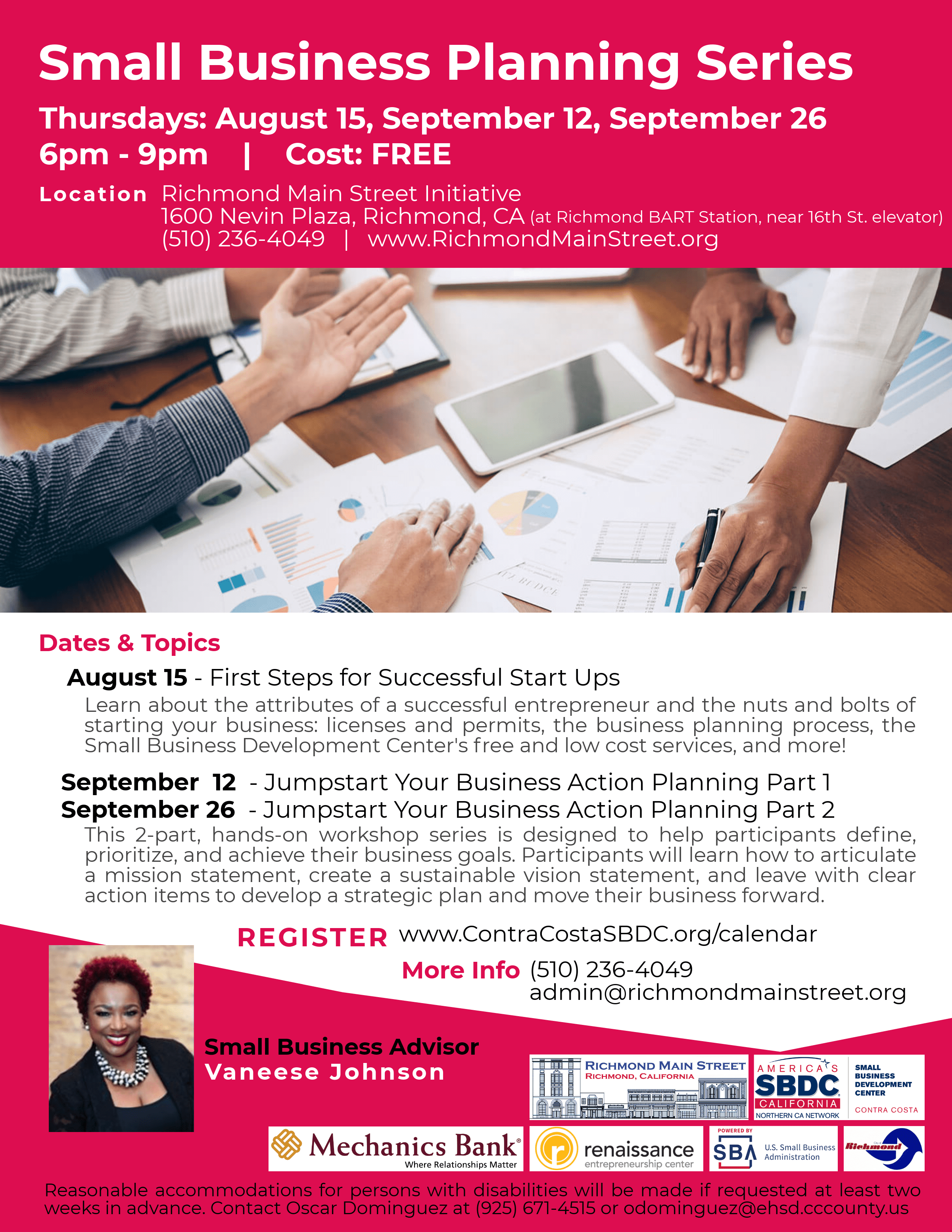 If you're looking for business help, we got you covered! We're teaming up with Contra Costa SBDC and expert small business advisor Vaneese Johnson to bring back the same Small Business Planning workshop series we offered earlier year. Read on for details then click that "REGISTER" button to take the first step to start your and jumpstart your business.
All dates are Thursdays, from 6pm-9pm, at 1600 Nevin Plaza (our office!).
All workshops are FREE of cost.
First Steps to Successful Start Ups
Thursday, August 15  
Learn about the attributes of a successful entrepreneur, invaluable sources of information for the nuts and bolts of starting your business, how to take advantage of the Small Business Development Center's free and low cost services, and learn about the key success factors every new business owner needs before starting their venture. REGISTER
Jumpstart Your Business Action Planning
Part 1: Thursday, September 12  |  Part 2: Thursday, September 26
This 2-part, hands-on workshop series is designed to help participants define, prioritize, and achieve their business goals. Participants will learn how to articulate a mission statement, create a sustainable vision statement, and leave with clear action items to develop a strategic plan and move their business forward. REGISTER
Check out more about our Business Services and Business Resources offered by our partners.