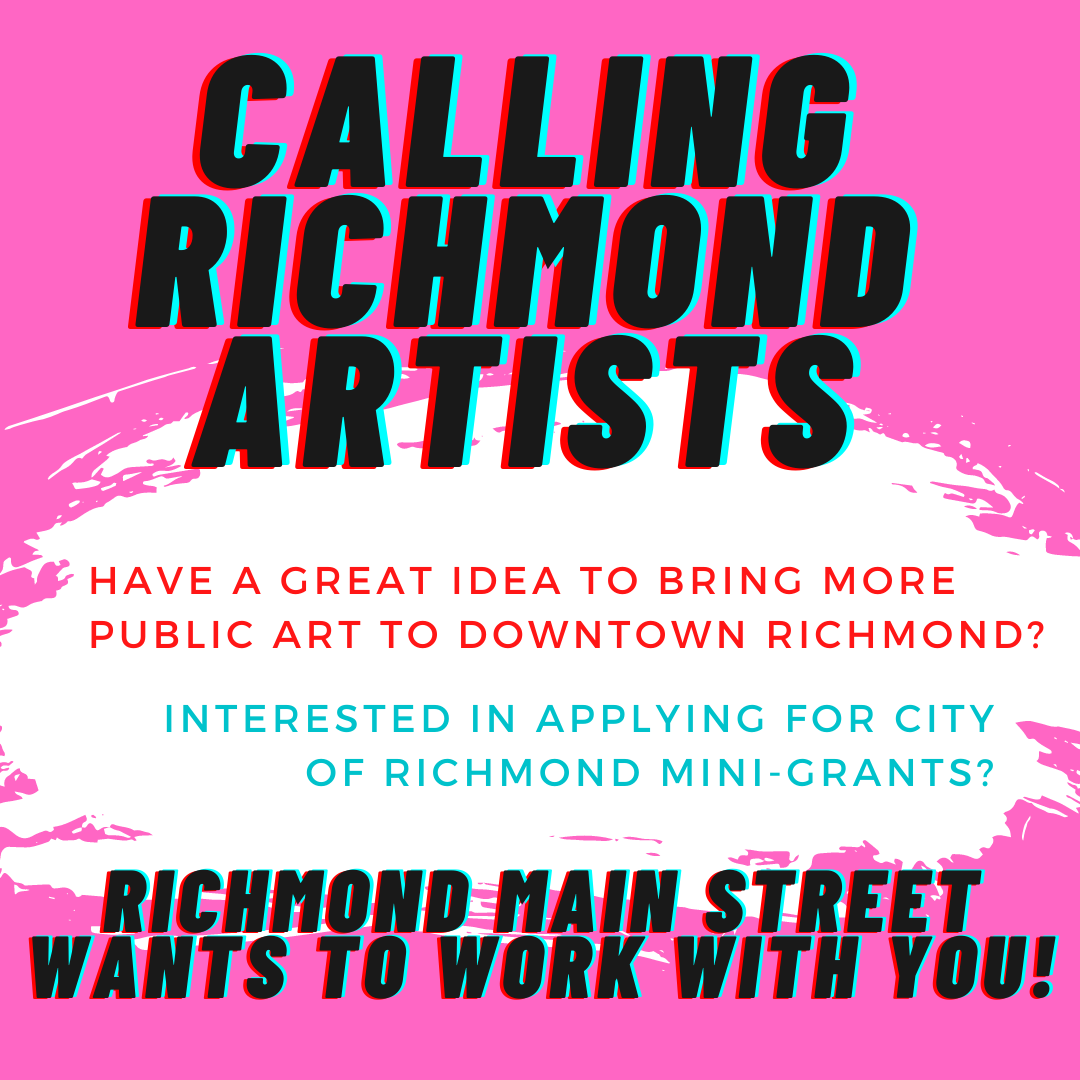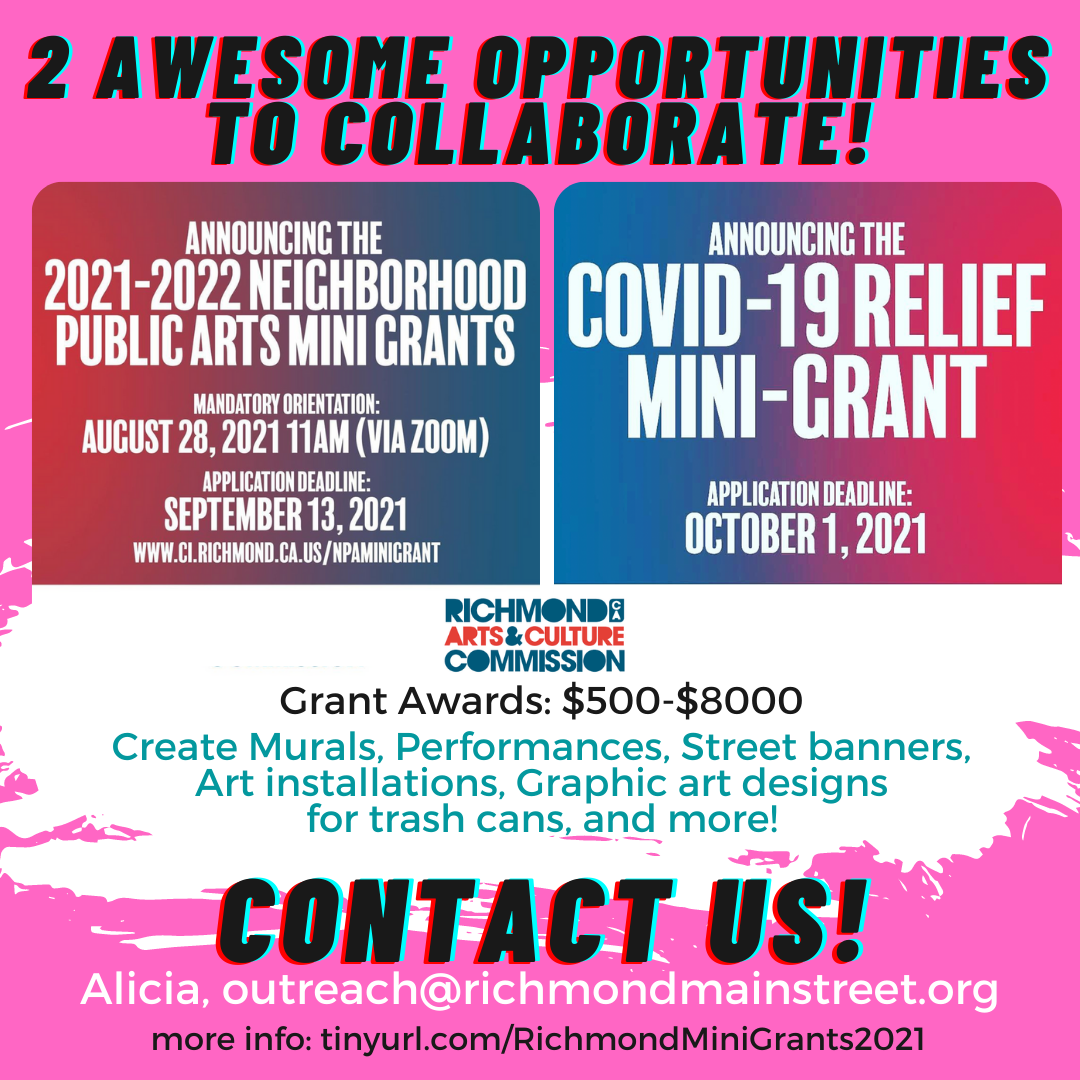 Are you a Richmond artists with a GREAT idea to bring more public art to Downtown Richmond?
Create Murals, Performances, Street banners, Art installations, Graphic art designs for trash cans, and more!
Are you interested in applying for a City of Richmond public art mini-grant?
Grant awards $500 – $8000 available.
If you answered "yes" to these questions….we want to work with you! Contact us ASAP!
Alicia: outreach@richmondmainstreet.org or (510) 236-4049 to pitch your idea and to discuss ways to collaborate.
Learn more about these City of Richmond mini-grants
Neighborhood Public Art Mini-Grant
$500 – $8000
Deadline: September 13, 2021
COVID19 Relief Grant
$5000 – $7000
Deadline: October 1, 2021
The Neighborhood Public Art Mini-Grant and COVID19 Relief Grant are administered, awarded, and managed by the City of Richmond Arts and Culture Commission and Public Art Advisory Committee, respectively. For more information visit www.ci.richmond.ca.us/2064/Arts-Culture or contact Winifred Day, (510) 620-6952 or Winifred_Day@ci.richmond.ca.us. Richmond Main Street is sharing these grant opportunities on behalf of the City of Richmond and as part of our community-based revitalization efforts of Downtown Richmond.