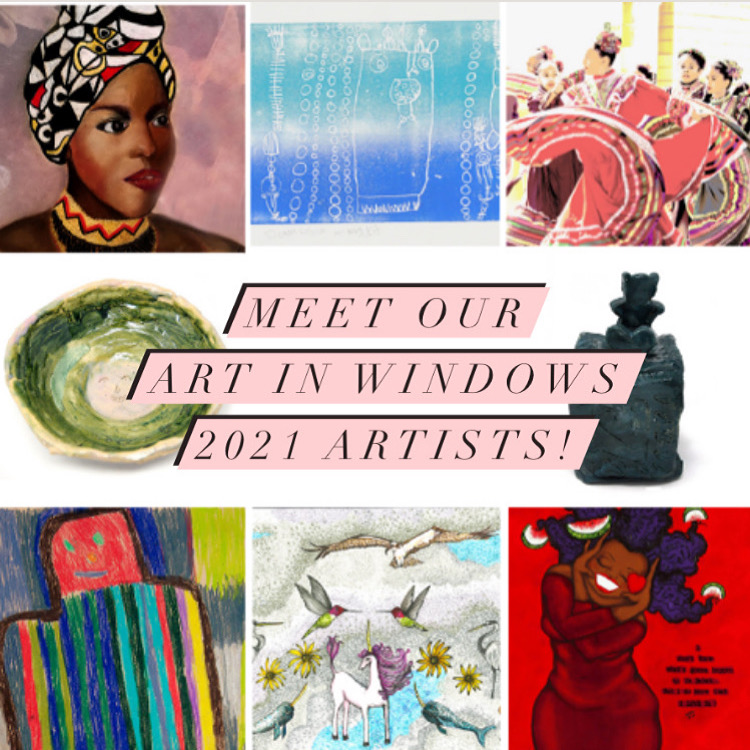 We are thrilled to announce the recipients of the Richmond Main Street x NIAD 2021 Art In Windows Exhibition! Their incredible work will be on view April 30-May 22 @ 2 locations:
Richmond Main Street, 1600 Nevin Plaza: NIAD artists Esmeralda Silva, Deatra Colbert, Eddie Braught, Mireya Betances
NIAD Art Center, 551 23rd Street: Local artists Karin Turner, Sarah W. Chase, Robin Lopez, Elmarise Owens
Stay tuned for more information about our forthcoming make-and-take art workshop & Thirsty Thursday event with the artists.
A huge and heartfelt THANK YOU to all of our applicants. We are honored that you shared your time and artistic creations with us, and we feel so grateful to be in community with you here in Richmond. Here's to many more collaborations in the future!
This project is supported by the Richmond Arts and Culture Commission, 2020-2021 Neighborhood Public Art Mini-Grant Program.