Sharing two new small business relief grants that have just been announced, sending a friendly reminder about the importance of getting your business online and how our Square e-commerce program can help, and inviting you to attend the virtual Repair, Recover, Revive! conference, November 12 & 13. Tickets are just $25 and include unlimited access to all sessions presented by industry experts.
2 New Business Relief Grants
Apply by:

 
November 11, midnight PST
About
: Working capital grants of $1,000 – $10,000 available to for profit micro-enterprises with no more than 5 employees, less than $250,000 revenue, and registered, in good standing with, and operating in Contra Costa County cities except for Walnut Creek, Concord, Pittsburg, and Antioch. Funds can be used towards PPE, safety remodeling, signage, investing in online presence, commercial rents, and other operating costs.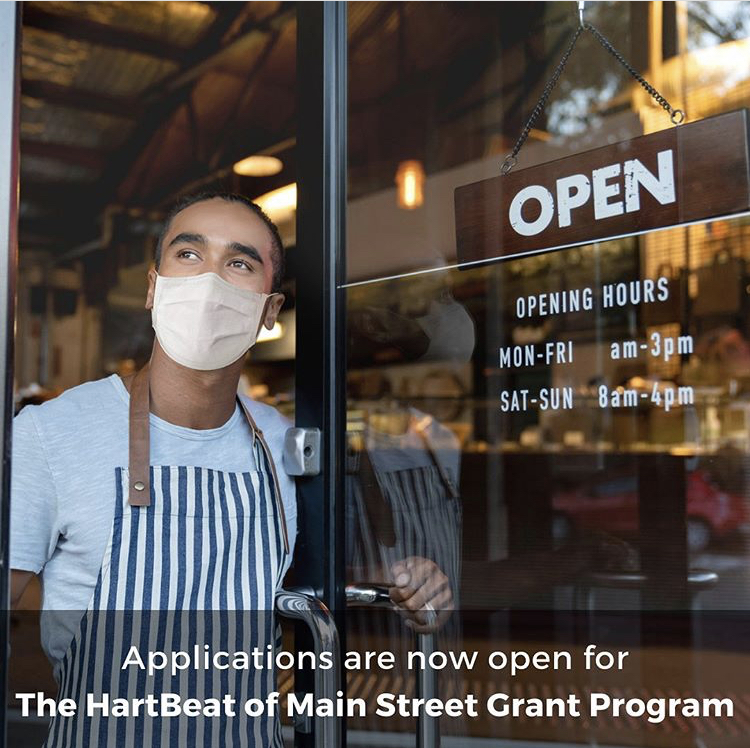 Apply by:

 
October 29, 4:59pm PST
About
: Grants of $5,000 to $15,000 to eligible small businesses to fund solutions that help them respond and adapt to the COVID-19 pandemic, and also help to revitalize and strengthen older and historic downtown commercial districts.
*Downtown Richmond businesses*
Contact us ASAP
 if you are going to apply so that we can provide you with a letter of recommendation.
Survive COVID19 & Succeed This Holiday Shopping Season: Get Online!
More than ever before, e-commerce, easy online shopping, and catering to the needs of shoppers in the COVID19 climate is vitally important for our small, independent businesses. If you aren't online, you are missing out. Take action now to get ready for the holiday shopping season AND invest in your business' future!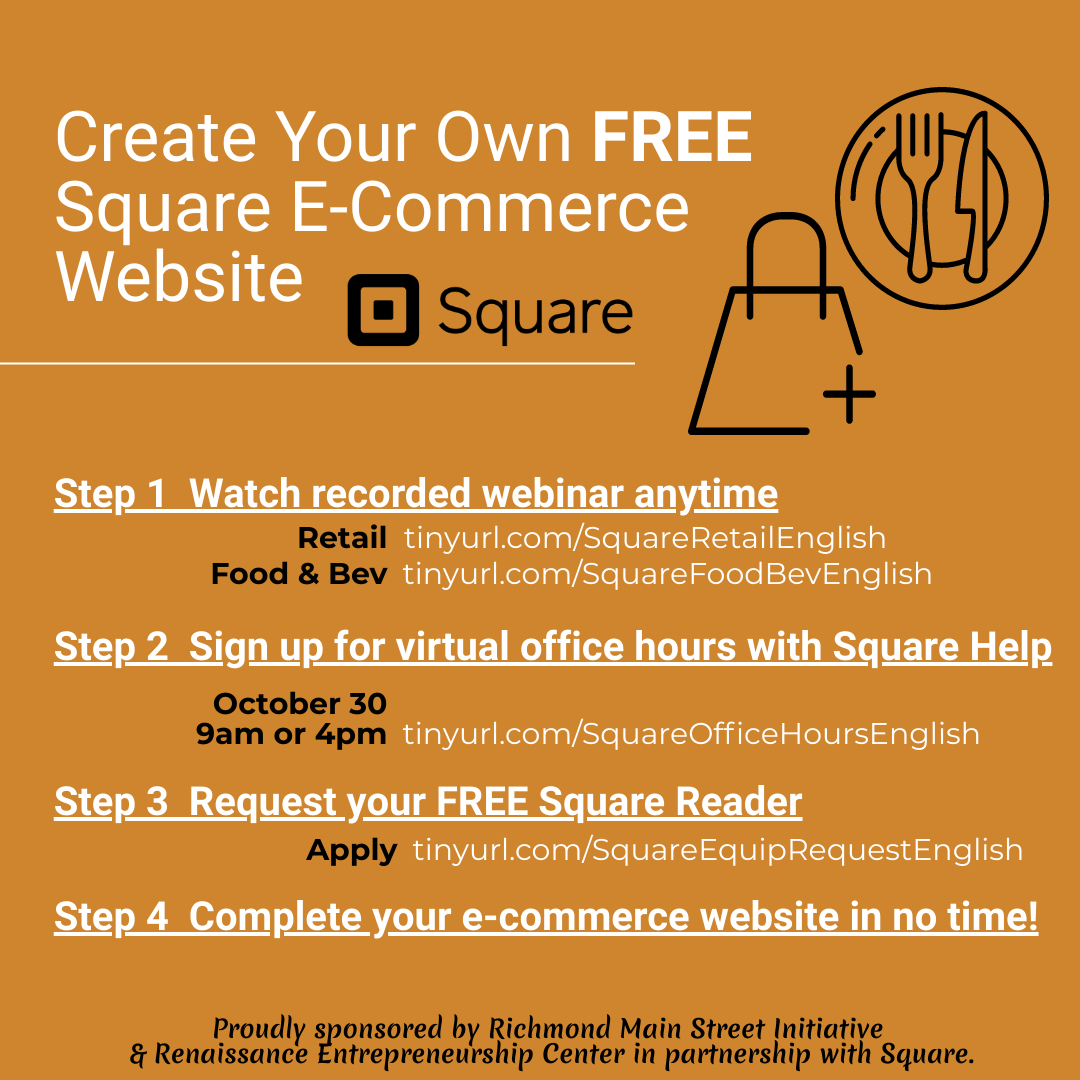 Sign-up for October Office Hours!
October 30, 9am or 4pm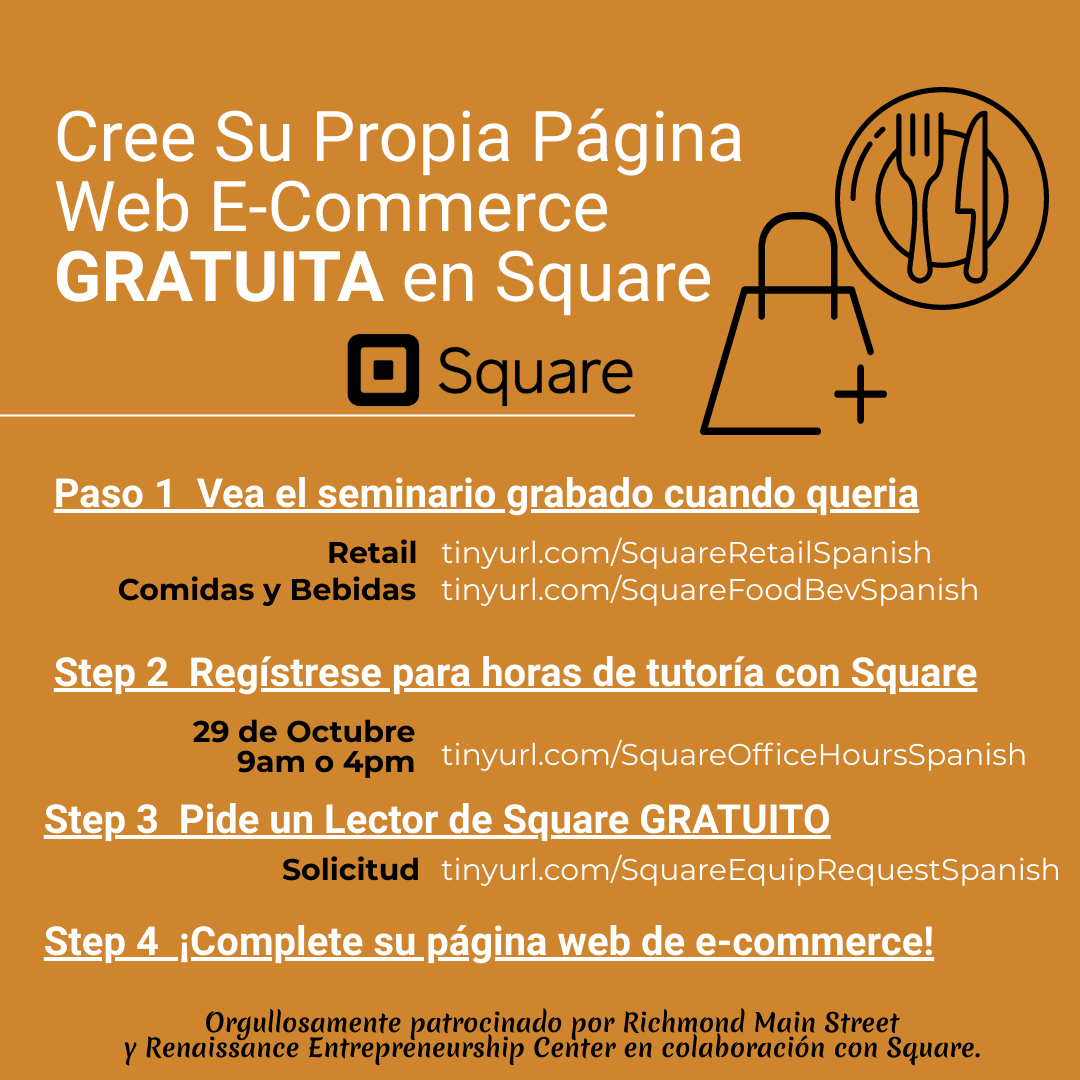 ¡Regístrese para Horas de Tutoría en Octubre!
29 de Octubre, 9am o 4pm 
Proudly sponsored by Richmond Main Street & Renaissance Entrepreneurship Center in partnership with Square. Orgullosamente patrocinado por Richmond Main Street y Renaissance Entrepreneurship Center en colaboración con Square.
Repair, Recover, Revive! Conference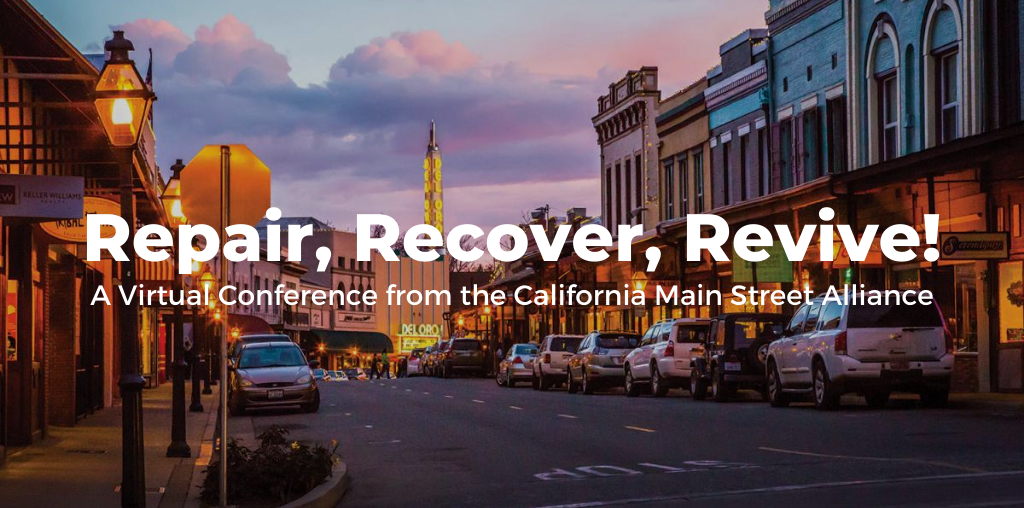 November 12 & 13 via Zoom
for Small Business Owners & Main Street Leaders
This two-day virtual conference from the California Main Street Alliance provides an opportunity for California commercial district revitalization professionals, businesses, and community leaders to learn best practices, key trends, and economic development strategies to support our neighborhoods and small businesses through the coronavirus pandemic. Tickets are just $25 and include unlimited access to all sessions presented by industry experts.