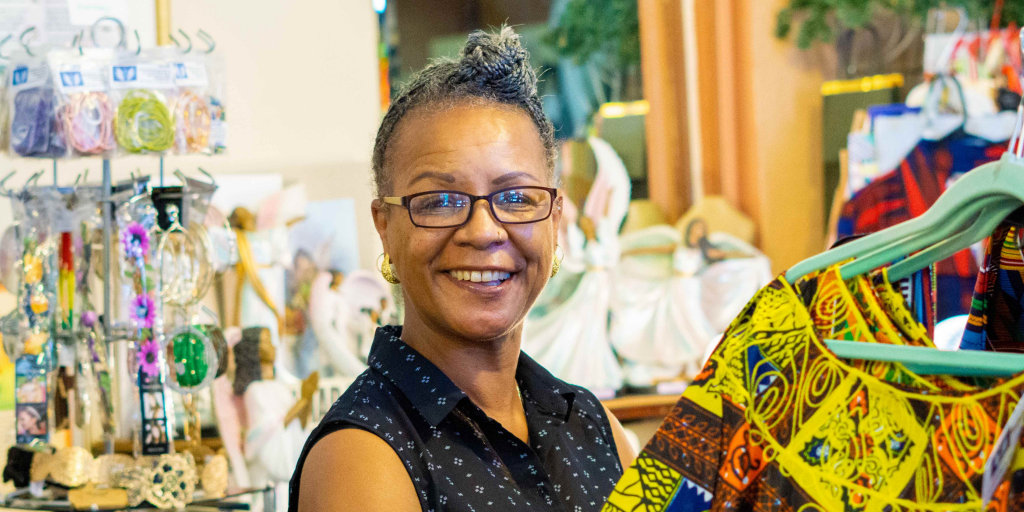 Business:
GRATITUDE (afrocentric gift shop)
Voice:
Ghaliyah Roberts-Palmer, Proprietress
How has the COVID-19 crisis impacted your business?
Gratitude is a non-essential business and therefore physically closed when the mandate for shelter-in-place took effect in March. We're in the same predicament as many others (businesses & individuals): no income, mounting expenses, and adjusting to phases of what the new normal is at this time.
What is the meaning of your business to you? to the community?
One of Gratitude's purposes is to be reflective of the community and neighborhood where we're located. We provide products that previously were obtained only by commuting to other cities to purchase, such as black soap, black figurines, African inspired apparel, etc.
What motivates you to continue to provide your services to the community?
The positive response, appreciation, and God's grace is what motivates us to continue to be committed to providing and making available desired products to our community.
What are your current operations/services/specials & how people can shop local safely?
Currently, we take orders by phone and email. We provide curbside pickup and shipping, as well as limited appointments. In May, we are featuring our graduation sashes for the Class of 2020 & 2021. Social distancing, masks, and limited in-store patrons allow us all to maintain safety while keeping the store operational.
What do you want people to know about your business?
Gratitude has been in Downtown Richmond for almost 5 years. We are a black, women-owned business dedicated to offering products of faith, joy, hope, and love. We plan to re-open to the public when it's safe to do so and the shelter in place order has been lifted for retail business. We carry many unique gift items for yourself and others. Best of all we are local!
What new safety/health protocols have you implemented since the shelter in place order?
Since the emergence of Covid-19, we implemented new and more thorough protocols to clean and disinfect our store. We have placed hand sanitizer throughout the store for use by customers and staff. We have also discontinued offering treats at our door to lessen exposure to germs.
How do you feel that you are continuing to foster the spirit of Richmond's motto "Pride & Purpose" amidst this COVID-19 crisis? 
It has been financially challenging to close the store during this historic time. But this action–of closing and adherence to shelter in place–reflects our commitment to the city of Richmond, our neighbors, family, friends, and the community. We are doing our part to limit the spread of the virus. As a result of our actions now, we will live to continue to be a reflection and example of Richmond's Pride & Purpose motto.  
Location:
322 Harbour Way, #1A, Richmond, CA 94801
Find Online: Richmond Main Street Business Directory , Facebook
How to Support Local Safely: Email gratitudeshowing@gmail.com or call (510) 680-5266. Orders can be shipped or picked-up curbside, with appointment. 
Good Deal: Gratitude Afrocentric Gift Shop has Class of 2020 & Class of 2021 graduation sashes. Supplies are limited. Sashes are ready to be shipped or picked up curbside. Order now! Call (510) 680-5266) or email gratitudeshowing@gmail.com.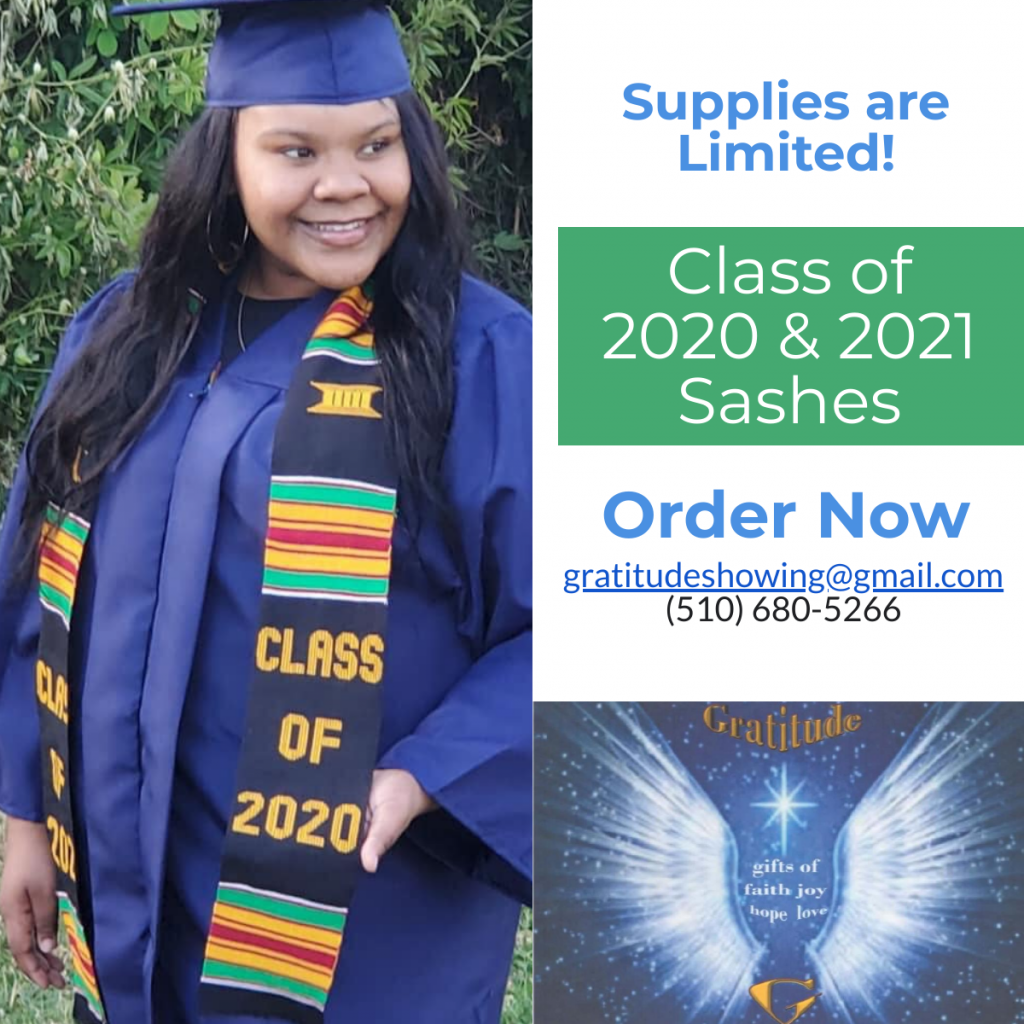 About Heart of Richmond
Heart of Richmond is a digital storytelling and marketing series designed to lift up the voices of our local entrepreneurial community. Over the course of 4 weeks we are sharing the stories and voices of 12 women-owned, food & beverage, Latinx-owned, and Black-owned Richmond businesses, and sponsoring promoted posts for them through our social media channels. Read, listen, stay tuned to our social media, and support local safely. 
Interviews conducted by Richmond Main Street. Responses lightly edited for clarity with careful attention to maintaining the integrity of the participant's time and insight. Photos by R.D. López/Shots From Richmond.
Generous support for the Heart of Richmond series provided by Wells Fargo.