From our community partners, YES Nature to Neighborhoods:
YES is now accepting applications for a second Adult Leadership Program cohort!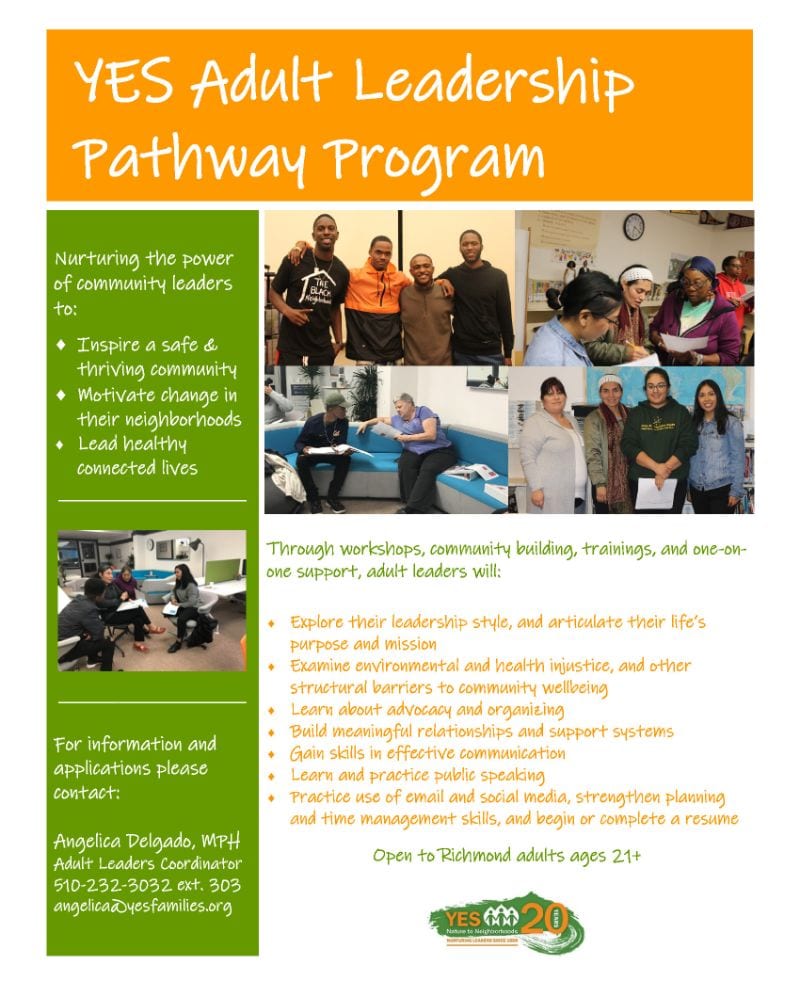 YES' Adult Leadership Program is a 6-month program designed for Richmond adults (21+) who are interested in addressing issues in their community that they are concerned about and that are affecting their wellness. This can include issues/concerns around environmental conditions (e.g. clean streets, air quality, green space, etc.), language access, employment, education, housing, healthcare, violence, criminal justice, and much more. The program includes workshops (twice a month), guest speakers, individual goal-setting, and opportunities to lead/create projects in the community. Food and childcare is provided at all workshops, information is provided in English and Spanish, and we work with everyone's schedule to select a workshop day/time that works best for the whole group.
The first cohort to complete this program graduated in March and we are currently recruiting participants for a second cohort that will launch in the Fall. Please feel free to check-out the impact that the program had on our first cohort here and an amazing project that came out of our program here. 
Applications due: July 31
More about YES: www.yesfamilies.org