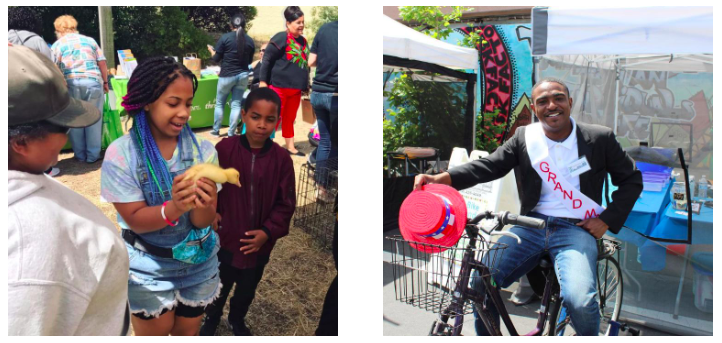 Saturday's Healthy Village Festival was great! The weather was perfect and we had record-breaking attendance from visitors and vendors. Nearly 400 residents came out to learn health tips, try new exercises, Ask a Doc, and make art and new friends. We got our cardio workout on with Zumba, stretched and breathed with yoga, and sang along with Voices of Reason. Check out this Richmond Standard article and video for highlights and words from our Healthy Village Festival Grand Marshal, councilmember Demnlus Johnson. More stories and photos coming soon to our Facebook page.
We offer huge thanks to everyone who helped us make this event happen: our 31 community partners and local businesses who hosted booths and activities, 14 volunteers who contributed 60 hours of service, our board of directors and Health Career Pathways intern Michelle Hong, and our sponsors: Kaiser Permanente, Mechanics Bank, San Francisco Bay Ferry, Cooperative Federal Credit Union, LifeLong Medical Care, AC Transit, Republic Services, Richmond Build, East Brother Beer Company, and City of Richmond.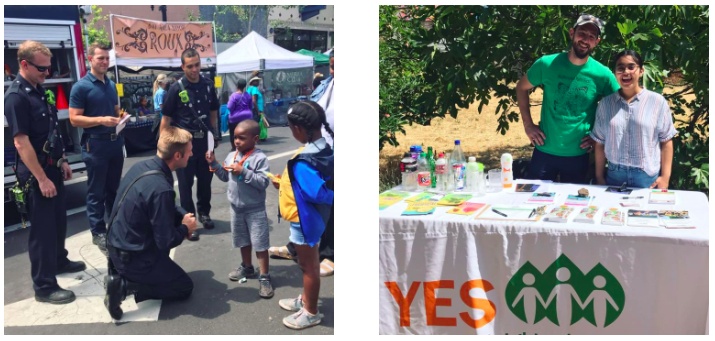 Healthy Village Festival is barely in the rear view mirror, but we're already setting our sights on what is to come: Checking out Wednesday's Mobile Farmers' Market to stock up on 4th of July favorites, enjoying the City of Richmond's annual July 3rd Fireworks event at Marina Bay Park, giving our small businesses a boost with the next Small Business Branding Workshop all about Twitter and YouTube on July 11, hosting our next Transition & Change Community Meeting on July 15, and dancing to Andre Thierry and Beaufunk with Michael Jeffries at Music on the Main on July 24. Join us!