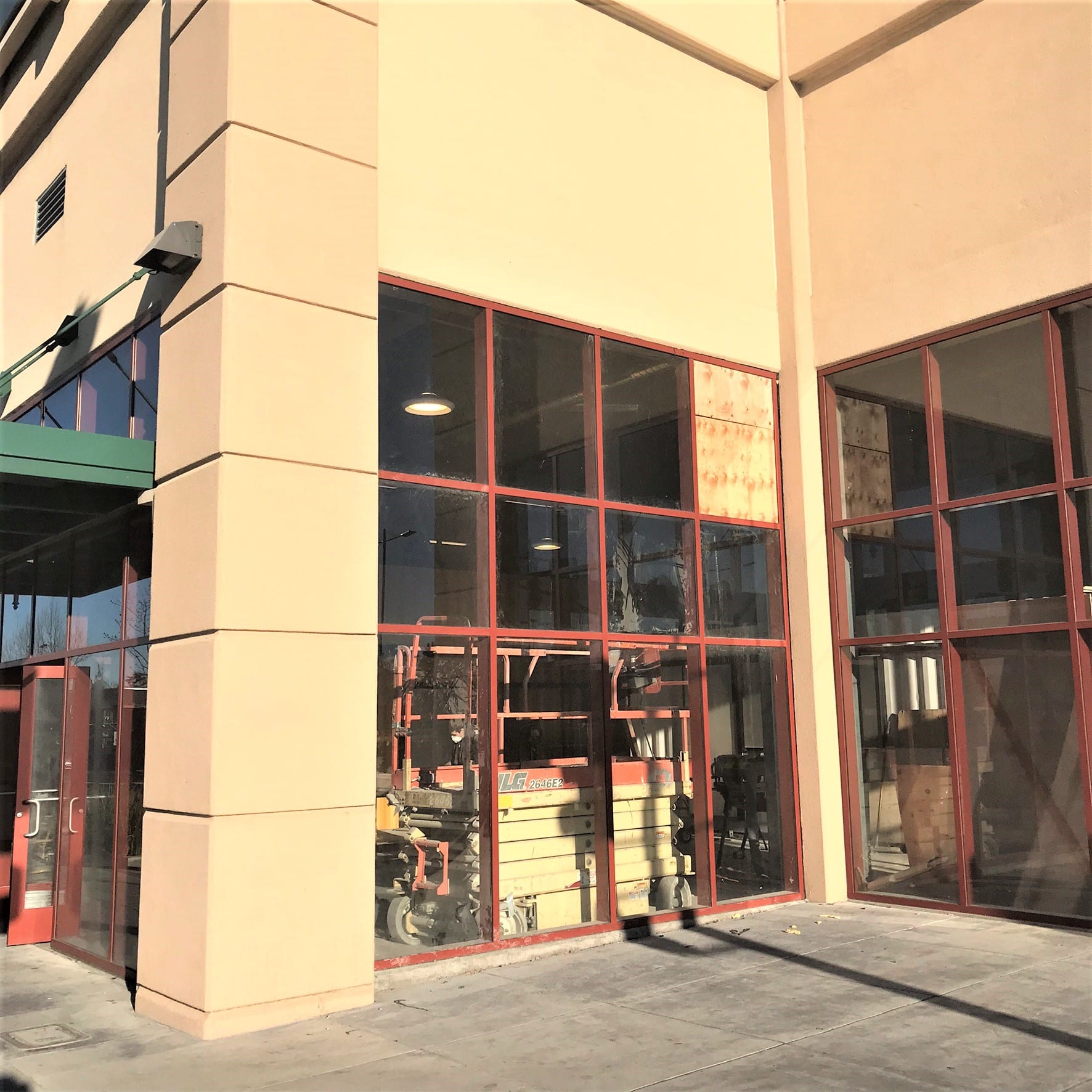 The windows at the 16th Street corner of the retail spaces on the ground floor of the Richmond BART parking garage have been replaced, signaling that the food hall portion of the project is closer to completion!
For nearly a year, a large plywood door was in place to allow for construction and oversized deliveries to occur. Rumor has it that a special event to celebrate this momentous occasion is scheduled for the end of March.
Stay tuned for the official invite!