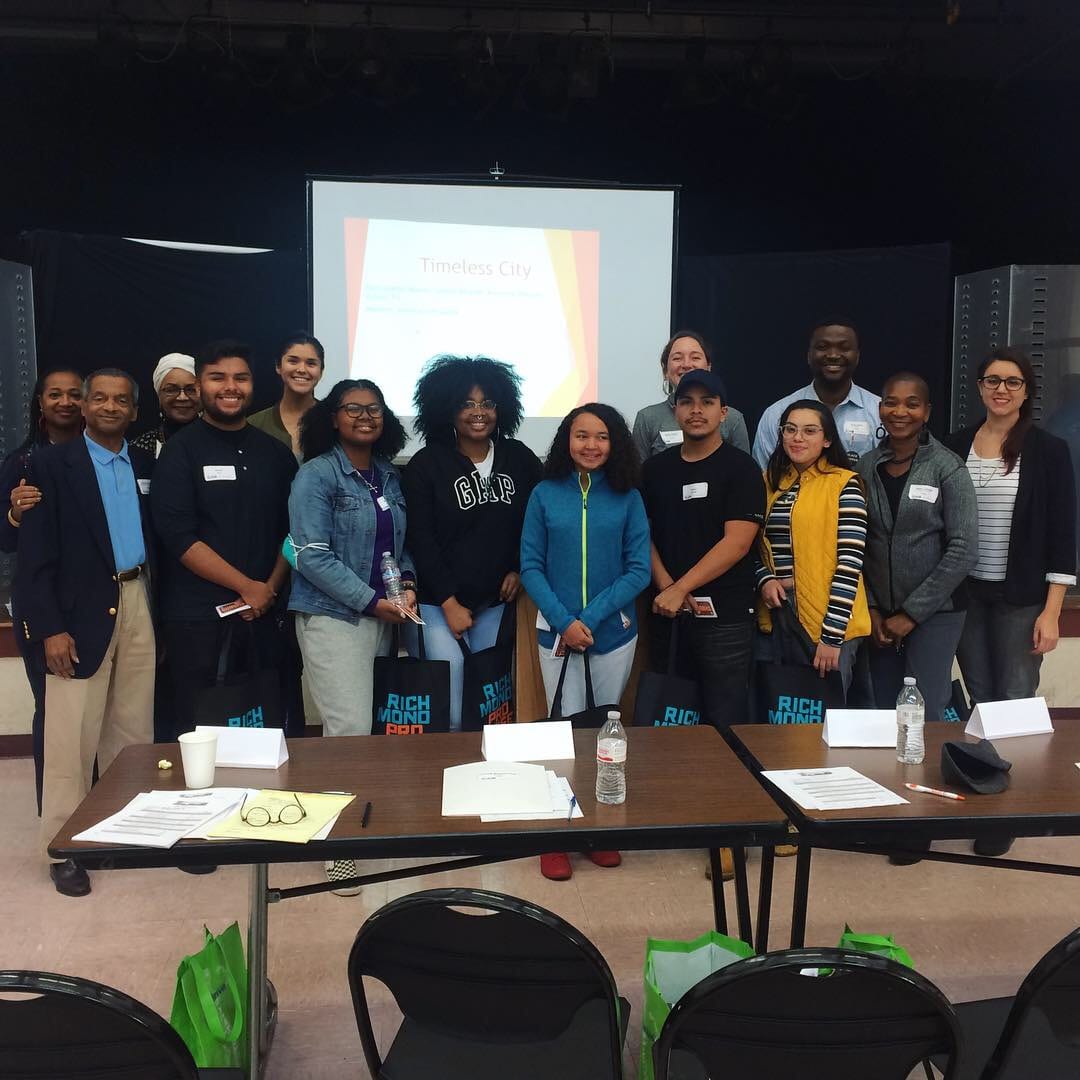 Youth Entrepreneur Day 2018 on November 17 was a huge success! It was a day filled with learning, exploration, network-building, creative thinking, and leadership.
About 30 young folks chose to spend part of their weekend participating in this elective educational opportunity – learning about Downtown Richmond and economic development, exploring the entrepreneurial process, and flexing their creative thinking, leadership, and teamwork muscles. We knew they would come up with great, innovative solutions for Downtown–our young folks always do–but we were not entirely prepared for the incredible positive energy generated.
They worked in teams to come up with innovative solutions for Downtown Richmond through the perspective of a specific theme: Events & Arts/Entertainment, Sports Activities/Active Living, Food & Restaurants, Education, or Business. Each group was paired with volunteer mentors and Richmond Main Street Youth Committee members who acted as facilitators and Downtown experts, respectively. After just three hours of intense brainstorming, collaboration, and research, the teams then pitched their idea in front of a panel of judges and the two teams with the highest score were recognized as winners.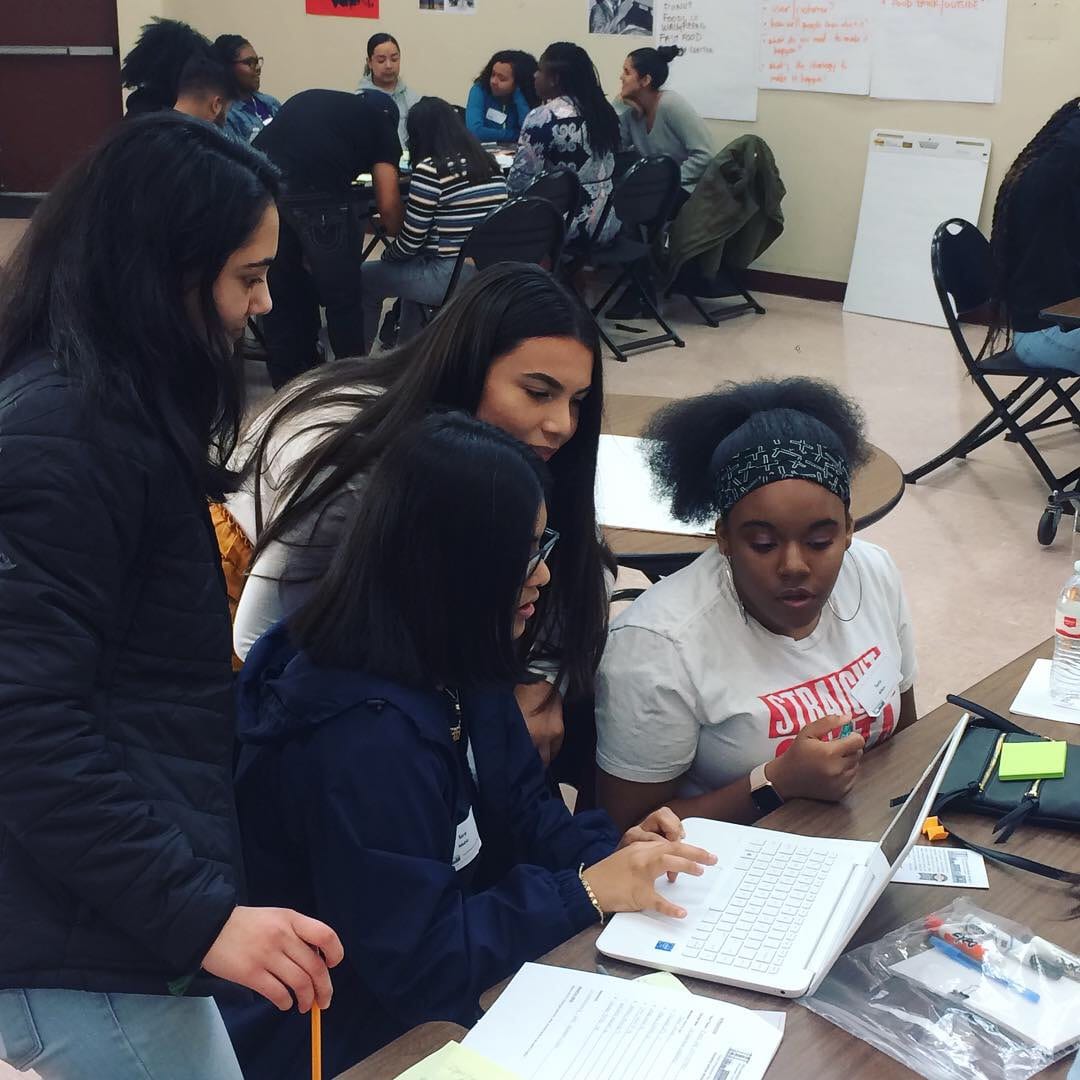 First place went to "Timeless City," a decade themed 'underground' hangout spot and the runner up team proposed Our Zone, an indoor sports arcade for all ages.
We're still crunching the numbers but they surveys are revealing that Youth Entrepreneur Day was a good experience and investment for participants:
Everyone said YED 2018 was Fun, Interesting, Educational, Challenging and/or Useful
Many said they decided to participate because they wanted to learn more about Richmond, plan to become an entrepreneur, wanted to do something productive, wanted to share their knowledge
Here is what some plan to do with their experience: "Put on my resume" "Stay involved" "Tell more people" "Start something in my community"
100% said it is very important that youth and residents participate in the decision-making process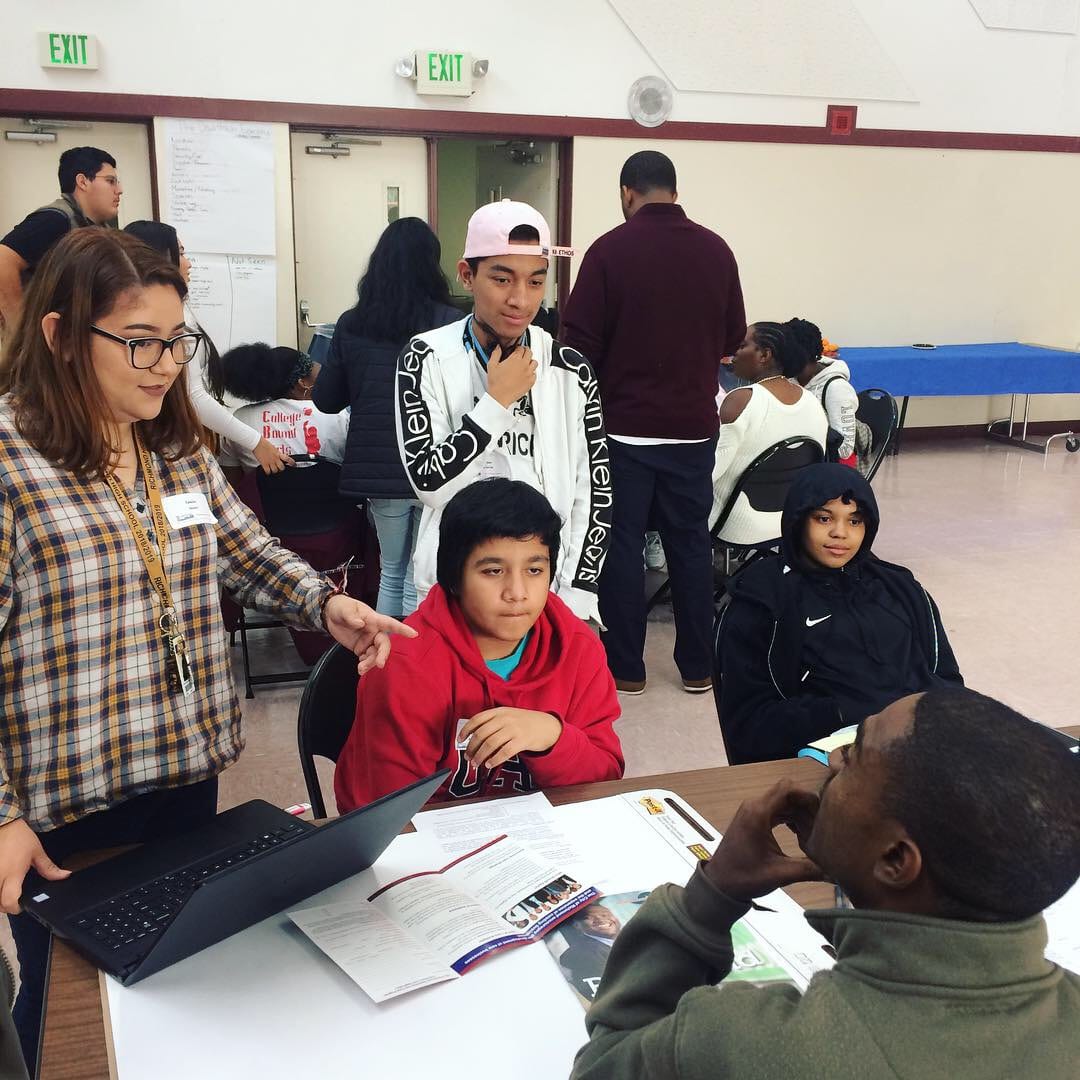 Youth Entrepreneur Day was also an opportunity to recognize the Youth Committee for their service. Over the past six months, the Richmond Main Street Youth Committee met regularly and worked diligently to design, promote, and implement three big events: Healthy Village Festival, Spirit & Soul Festival, and Youth Entrepreneur Day.
Committee members were presented with Richmond Main Street Certificates of Completion, City of Richmond Mayoral Certificates of Excellence, and Certificates of Special Supervisorial Recognition. Additionally Supervisor John Gioia sent a special video message, thanking each member for their dedication and hard work
Richmond Main Street thanks all the participants for their hard work, Youth Committee members for their leadership, and the mentors and judges for assisting our young folks in discovering, harnessing, and directing this energy so powerfully. RMSI also thanks the City of Richmond ECIA Community Grant Program for financial support.
And now we turn our attention fully to supporting our Downtown merchants during Small Business Saturday 2018! The winter holiday season is an exciting and important time for our Main Street businesses. In preparation for the upcoming holidays, Americans spend a lot of time, effort, and money purchasing gifts, ingredients, and goods. While many folks celebrate the start of the holiday shopping season with Black Friday, Downtown Richmond merchants welcome you to come to the shops on Macdonald Avenue, Market Square Mall, and Richmond Shopping Center on November 24.
Just like the wide range of gifts and experiences available, there are a variety of rewards for everyone, too:
Find unique gifts  | Pamper yourself or a loved one  |  Enjoy a tasty meal
Support your locally owned & independently operated small businesses!
Stay tuned to our social media for updates on merchants and discounts.
And keep your eyes peeled for official #ShopSmall promo materials at participating stores.