From Safe Return Project: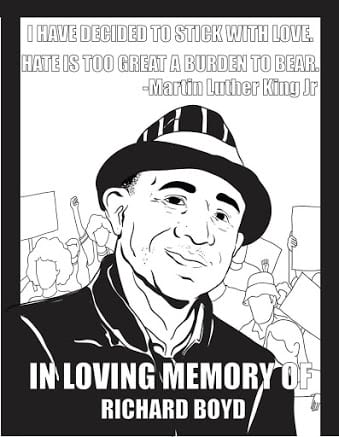 As a formerly incarcerated person, have you faced barriers to equity after incarceration? As a family member or friend of a formerly incarcerated person, have you watched your loved one struggle when faced with barriers to equity after incarceration?
This is a twelve-month paid new organizer institute focused on grassroots organizing, personal transformation, and power building. We are interested in finding individuals who want to be a force for change in their own lives as well as in their communities and are excited to learn about community organizing, policy change, and how to embrace self-sufficiency and self-transformation.
Applications and nominations are due September 7, 2018 by 6:00pm and all applicants must have a previous history of incarceration.
This fellowship is named after Richard Boyd. Richard was an unusual revolutionary. He fought for what Martin Luther King called "a revolution of values." He knew that if we could not overcome individualism, materialism, racism and other underlying values, we would not be able to truly fix the more obvious problems like jobs, housing, and education. Richard was deeply committed to the truth that Black people and all people of color deserve better from each other and from the institutions and powers that be. He had high expectations of all of us and was willing to work with anyone committed to making change.
Our mission as the Safe Return Project is to end racial disparities and mass incarceration of black people and people of color. We are committed to re-enfranchising individuals and communities that have been disenfranchised due to mass criminalization, as well as striving to eliminate discrimination and improve social conditions for the formerly incarcerated and their families.
Or print, complete and submit your application no later than September 7, 2018,
via mail, fax or email:
Safe Return Project
1011 Macdonald Avenue, Richmond, CA 94801
Richard B. Fellowship
P: 510-307-5226 | F: 510-778-9634 | smiranda@safereturnprj.org