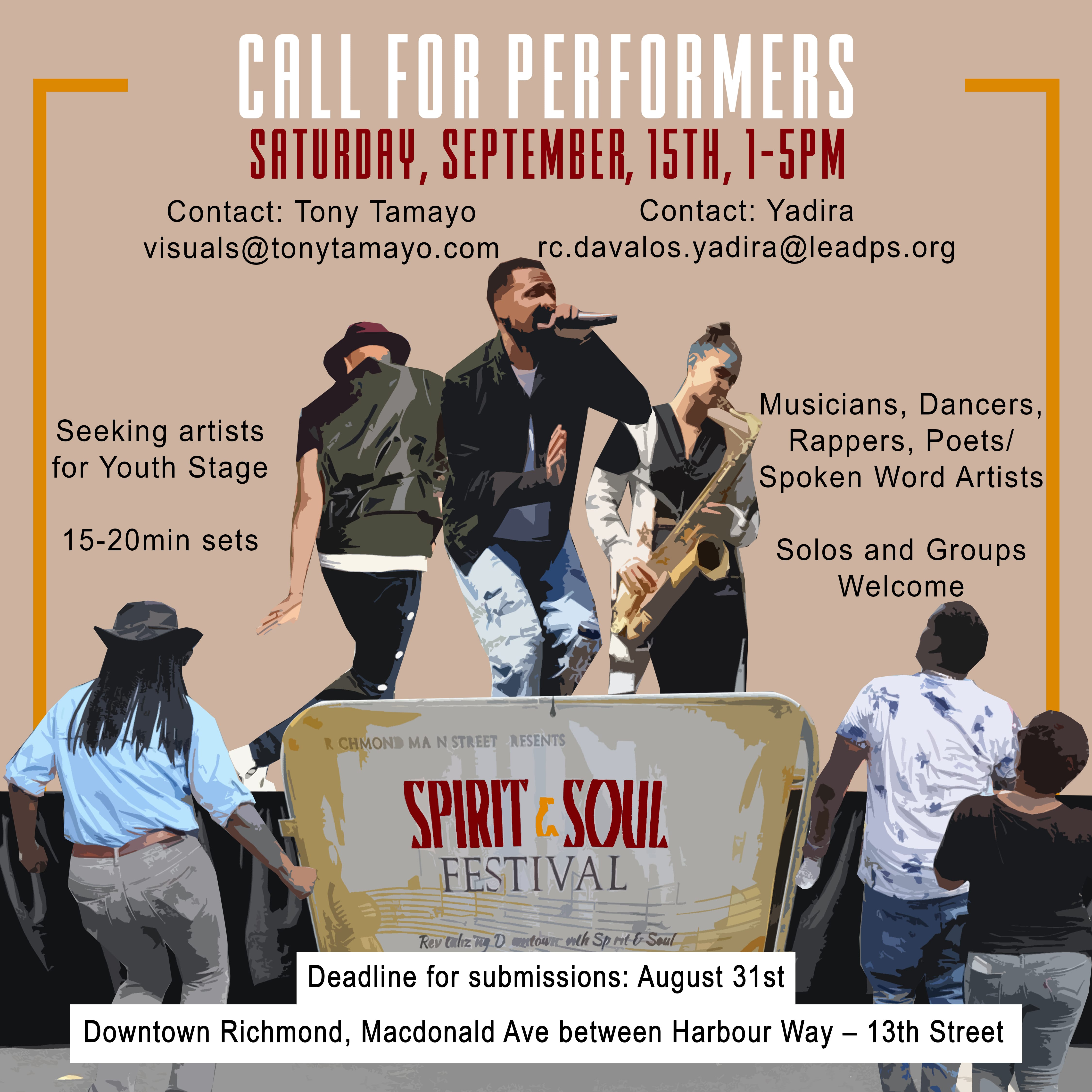 Richmond Main Street seeks performers for the Youth Stage at our 10th annual 
Spirit & Soul Festival
 on Saturday, September 15th from 1-5pm! The Spirit & Soul Festival is a true celebration of Downtown Richmond and transforms historic Main Street into an outdoor bazaar filled with food and artisan vendors, live music from two stages, dancing in the street, a beverage pavilion with VIP seating, and youth zone.
What: 
Spirit & Soul Festival
When: 
Saturday, September 15, 1-5pm
Where: 
Downtown Richmond, Macdonald Ave between Harbour Way – 13th
 Street
What:
For Youth Stage
15-20 minute performances
Musicians, singers, dancers, rappers, poets/spoken word artists
Groups or solos
Stipend available
This is a family friendly event so all material should be appropriate for all ages
Performers must bring own instruments, tracks, etc. Mics, sound board, amps will be provided.
Send:
Name (legal and stage)

Size of group

Description of material/performance

Samples (audio/video files or links to files)

Promotional pics

Social media handles and/or website link

Any other important info
Deadline for submissions: August 31
Please share with anyone you think may be interested in performing or passing the info along.