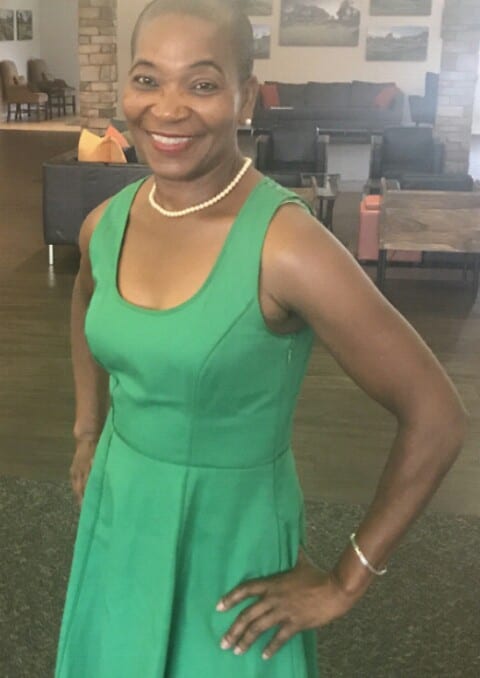 Janet L. Johnson ~ Visionary Impact
Janet L. Johnson is a visionary leader with an unwavering commitment to enrich and lift up the Richmond community. Thanks to her vision, perseverance, and tenacity, the revitalization of Downtown Richmond is a reality.
Janet's connection to Richmond and Downtown began in May 1978 when she relocated with her family from Arkansas. Her first job was as the Assistant Store Manager at Marlene's, a women's clothing store at 8th and Macdonald. She instantly fell in love with the vibrant and exciting atmosphere of the Iron Triangle and fondly recalls meeting and getting to know fellow Downtown workers at the Woolworth lunch counter and Mechanics Bank. Although Janet's next career as a banker took her to Oakland, her interest in local matters–especially economic development and public education–grew and she became a member of the City's Economic Development Commission. As Commissioner, Janet began working on an initiative to bring economic development to Richmond's Historic Downtown. In 1998, Janet's professional experience and personal passions intersected when she introduced a community-driven revitalization model to the Redevelopment Director and fellow Commissioners. After many discussions, extensive research, and presenting recommendations to staff and elected officials, the Richmond City Council approved a request for funding to bring the Main Street Approach to Historic Downtown Richmond. To her surprise, Janet was hired as the City's Business Assistance officer in 1999, with the inaugural task of establishing the Richmond Main Street Initiative in order to revitalize the Historic Downtown. After kickstarting the Downtown revitalization efforts, Janet has continued to foster and support economic development throughout the entire city, in both professional and personal capacities.
"My Vision – That Richmond will take it's long awaited seat at the table as one of the most vibrant, cultural & art diverse, pedestrian-friendly transportation hubs, offering neighborhood-serving products, services, and entertainment to residents, businesses, and visitors.
My Hope –  That the thousands of Richmond residents throughout the entire City put down their negative "isims"  about Richmond in general–and the Historic Downtown specifically–and embrace the opportunities of the revitalized Downtown. I hope more residents and visitors choose to spend more time and money in Richmond–especially by bike–thereby supporting local businesses and the environment.
My Dream – To host my own retirement party at one of the newly constructed mixed use properties with ground floor retail, restaurants, and entertainment venues…then enjoy morning cafes and evening jazz concerts and plays in the Historic Downtown!"
About Women of Impact 2018
In honor of March as Women's history month, we are mixing things up with our weekly Main Street News e-blast by replacing the Downtown Happenings section with Women of Impact, brief profiles dedicated to recognizing extraordinary women who are creating change and making significant contributions to Downtown. We have chosen to publish these profiles as a series of blog posts as well. Enjoy and happy #WomensHistoryMonth2018!