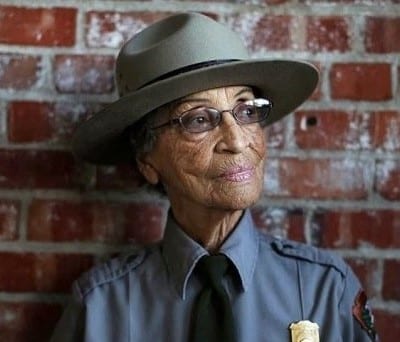 Betty Reid Soskin ~ Community Impact
Writer, academic, songwriter, community activist, small business owner, Park Ranger, Downtown Champion, published author, and so much more. Betty Reid Soskin's connection to Downtown Richmond is closely tied to her time working in a segregated union hall during WWII and continues to the present day. Through her role as Interpretive Park Ranger with the Rosie the Riveter WWII Home Front National Historical Park, Betty shares a unique perspective on Richmond's Homefront history and Downtown's heritage and destiny–from the rapid development and bustling Main Street during the 1940s-50s to the disinvestment era of the 70s, 80s, and 90s. And now, with the community-focused revitalization efforts, we honor and are motivated by Betty's voice and wisdom in this work:
"What gets remembered is determined by who is in the room doing the remembering."
About Women of Impact 2018
In honor of March as Women's history month, we are mixing things up with our weekly Main Street News e-blast by replacing the Downtown Happenings section with Women of Impact, brief profiles dedicated to recognizing extraordinary women who are creating change and making significant contributions to Downtown. We have chosen to publish these profiles as a series of blog posts as well. Enjoy and happy #WomensHistoryMonth2018!