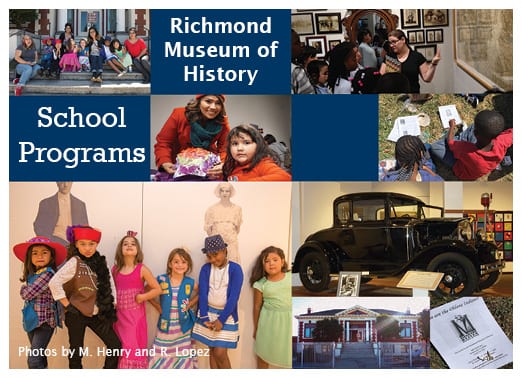 Do you want to take your students to a fun and educational museum? Consider the Richmond Museum of History! The museum has a newly created Free Field Trip Program for classrooms in the West Contra Costa Unified School District.
Field trips include a guided tour through the permanent exhibit, a hands-on educational activity for grades 3 – 6, and a scavenger hunt led by a museum educator. Programs can also be developed to meet a classroom's unique needs! Scholarships for bus travel are available for schools within the City of Richmond.
The Museum is currently accepting requests from WCCUSD teachers to book a completely free field trip to the Richmond Museum of History located at 400 Nevin Avenue.
To Schedule Your Free Field Trip:
Download and complete the RMA Field Trip Request Form
Submit completed form to Melinda at melinda@richmondmuseum.org. Kindly book your field trip at least 2 weeks in advance.
Richmond Museum of History
400 Nevin Avenue, Richmond, CA 94801
(510) 235-7387
Free Field Trip Program is brought to you by Economic & Community Investment Agreement (ECIA), the City of Richmond, and Chevron Richmond.