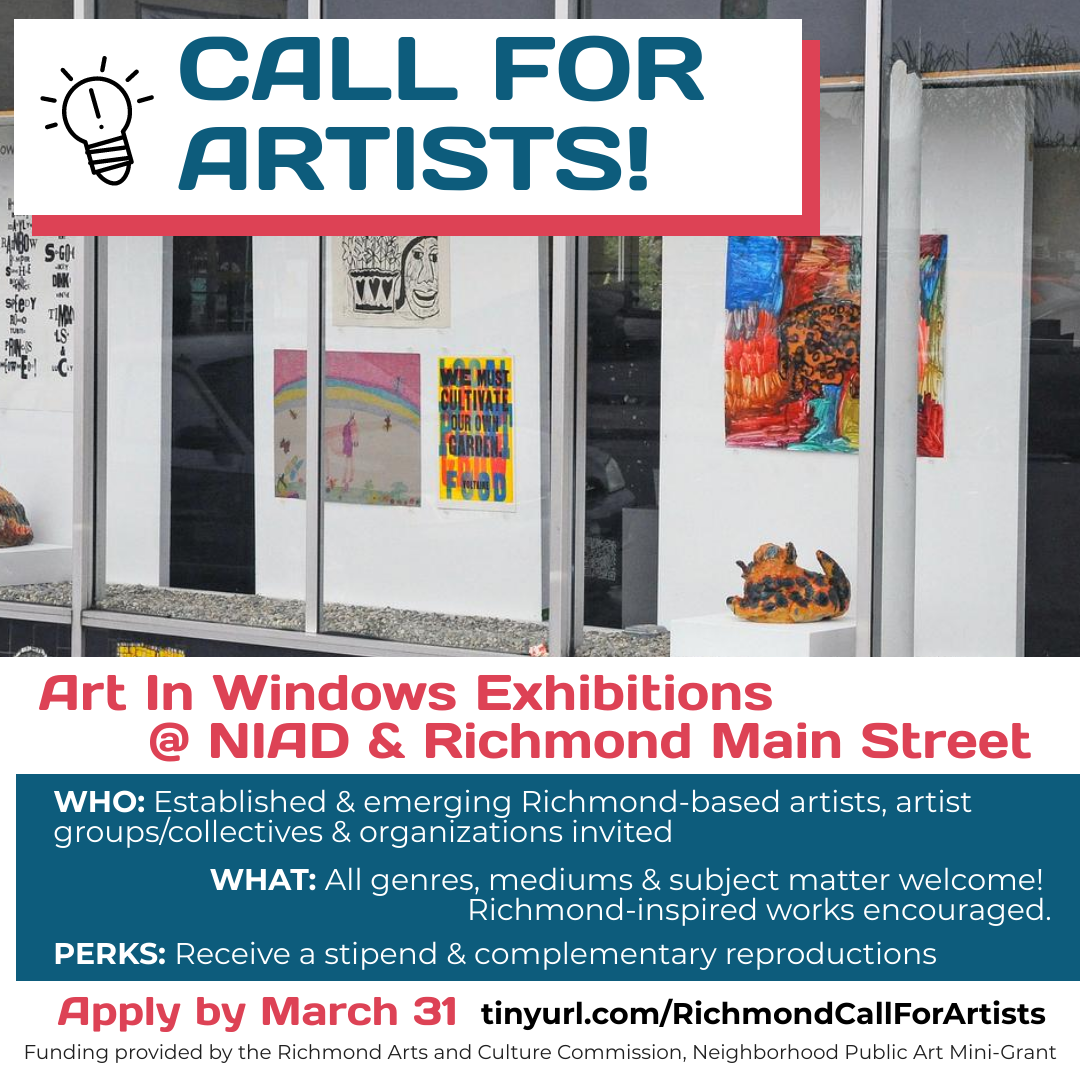 We are excited to announce a new collaboration with NIAD Art Center to raise visibility for Richmond-based artists and bring art into public spaces along 23rd Street and Macdonald Avenues in Downtown Richmond!
Calling: Established and emerging Richmond-based artists, artist groups/collectives, and organizations (arts, cultural, educational, community, historical). 
Artwork Criteria: We welcome all media and subject matter. Site-specific works with a strong visual impact that reflect the culture, people, history, and/or positive qualities of the Richmond community are encouraged, but not required. Submissions will also be evaluated on artistic merit, site suitability, artwork durability/quality, and public safety. 
Participate In:
Simultaneous Art In Windows exhibitions at NIAD and RMSI during the month of May 2021; 
An online Exhibition Opening and Hands-on Art Workshop in NIAD's Virtual Studio;
Small Business Development Workshop in June 2021 hosted by RMSI and featuring guest speakers.
Exhibiting artists will receive a cash stipend and complementary reproductions of their work as business cards and postcards.
This project is supported by the Richmond Arts and Culture Commission, 2020-2021 Neighborhood Public Art Mini-Grant Program.