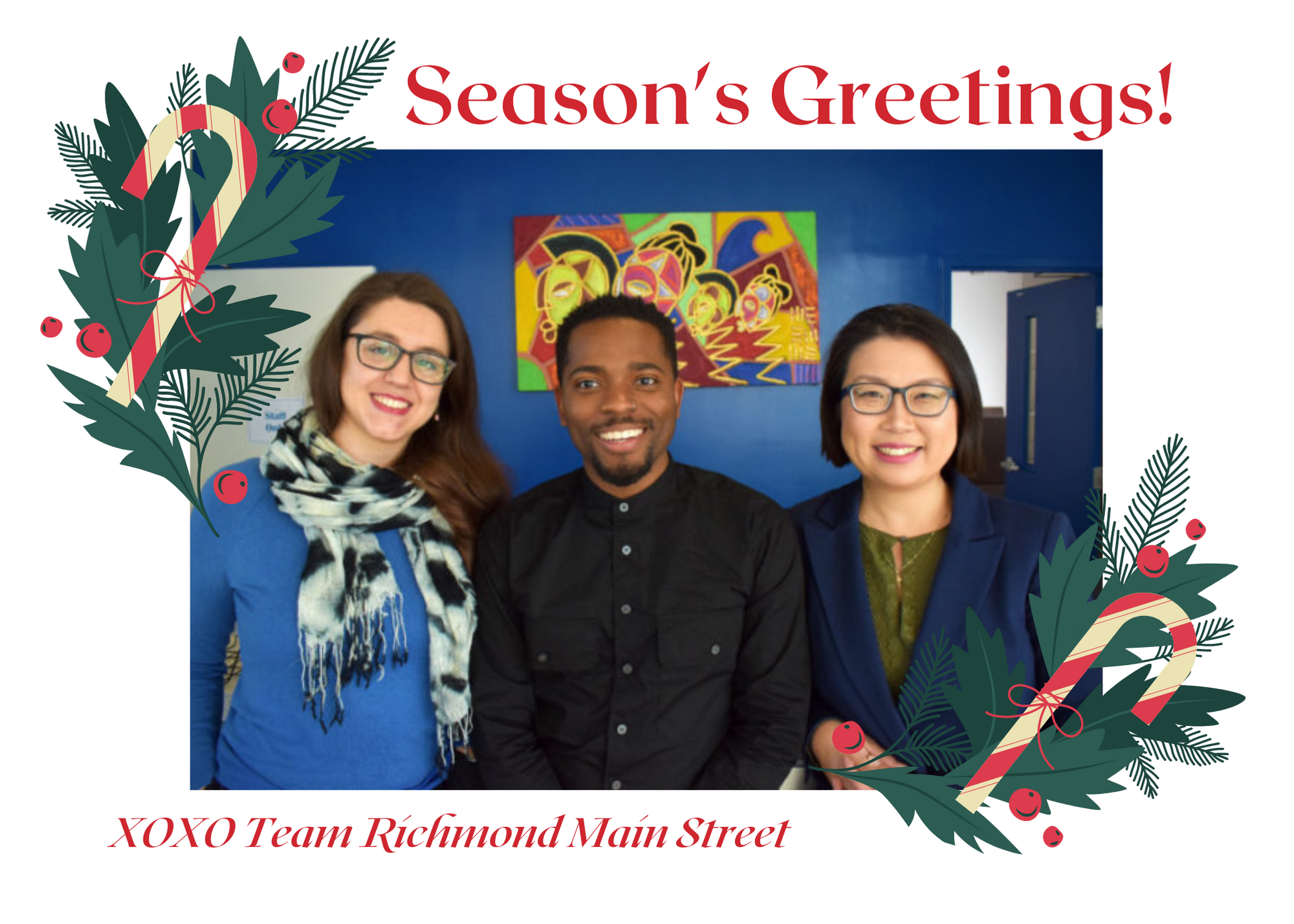 To rest, reflect, and safely spend time with loved ones, Richmond Main Street will be closed from Monday, December 21 – Friday, January 1. Our newsletters and social media will be taking a break as well. We look forward to returning on January 4, 2021 and seeing everyone in the New Year!
Thank you for your continued support, engagement, and belief in the power of a revitalized Downtown Richmond.
Extra big thanks to all our Downtown businesses, volunteers, donors, and incredible board of directors: Billy Ward (Chair), Robert Rogers (Vice-Chair), Sarah Wally (Treasurer), Yvette Williams-Barr (Secretary), Charlene Smith, Cynthia Haden, Michael K. Martin, Tami Steelman-Gonzales, and Xavier Abrams.
We wish you a very safe and happy holiday season! 
~Alicia, Ronnie, and Vivian
Team Richmond Main Street