Business:
 Blessed Kiss Cosmetics
Voice:
 Manika Dodson & Callie Green, Co-Founders
How has the COVID-19 crisis impacted your business?
Manika: We normally participate in pop-up shops and festivals having face to face interactions with our clients. Since the pandemic all events have ceased.
What is the meaning of your business to you? to the community? 
Manika: Being that we are a cosmetic brand, our business strives to offer luxury cosmetics at a competitive price tailored to women of color. We also find purpose in encouraging and uplifting women to express their inner beauty on the outside with our products.
What motivates you to continue to provide your services to the community?
Manika: Although there are many cosmetic brands, there is still a lack of true representation in our community through cosmetics with pigments for women of color. This is our motivating driving factor.
What are your current operations/services/specials & how people can shop local safely?
Manika: Our products can be purchased online 24/7 and we offer free shipping on all orders.  
What do you want people to know about your business? 
Manika: We are a faith-based black-owned cosmetics company. Our products are US and Canadian made, paraben-free, cruelty-free, and allergy tested for sensitive skin. We also offer products that are infused with vitamin E and we have certified vegan products. 
Callie: When we got into this [business] we really wanted to do some outreach…and once we started doing our events and started meeting different women of all shapes and skin tones. That really encouraged us to speak to them and encourage them to try on different colors and to be comfortable in their own skin. And that's something that we love to do. We want to continue to expand our line that has high pigments. You know a product that lacks pigment has a harder time showing up on darker tone skin, so that is the reason why we want to offer this line that is highly pigmented so that it shows up on any type of skin tone.
Manika: And very long lasting!…Why don't you share how we came up with the name, our slogan True Beauty is Spiritual?
Callie: Yeah…we had to do some business soul searching for that. The name [Blessed Kiss] came about because we are women of faith and we are very passionate about faith, and we wanted to start a brand that represented our faith in some type of way. At the same time, not [have it] be too offending to people who might not believe in that. I think we started with a different name and when I went to register it, it wasn't available so the thought just came up to my head: Blessed Kiss. And it was just perfect!…for our cause and everything that we wanted to do. And it's something different! So the name, it kind of lets you know about our faith in some type of way and it is a warm welcoming name for everybody.
Manika: And it's encouraging because we want other people to be happy and blessed, and we do that with our products. When we deliver our products to people we want that beauty that is on the inside of them, especially at this time during this pandemic, people need to be encouraged. People need to know that they are beautiful on the inside.
What new safety/health protocols have you implemented since the shelter in place order?
Manika: We are practicing social distancing and strictly take orders online.
How do you feel that you are continuing to foster the spirit of Richmond's motto "Pride & Purpose" amidst this COVID-19 crisis? 
Even though we are going through a crisis currently we continue to stand united and show love and support one another as much as we can. 
Location:
 Richmond, CA
Find Online:  www.blessedkiss.net, Facebook, Instagram 
How to Support Local Safely: Shop www.blessedkiss.net, Follow Instagram 
Good Deal: Feel and look beautiful with Blessed Kiss Cosmetics. Offering luxury lipsticks, eyeshadow, glamour dust, and more–all cruelty and paraben free! Get free shipping on all orders & 10% off the entire site www.blessedkiss.com.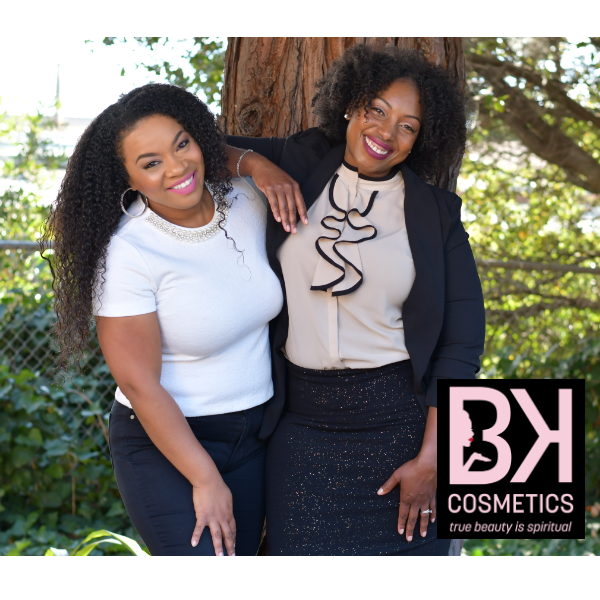 About Heart of Richmond
Heart of Richmond is a digital storytelling and marketing series designed to lift up the voices of our local entrepreneurial community. Over the course of 4 weeks we are sharing the stories and voices of 12 women-owned, food & beverage, Latinx-owned, and Black-owned Richmond businesses, and sponsoring promoted posts for them through our social media channels. Read, listen, stay tuned to our social media, and support local safely. 
Interviews conducted by Richmond Main Street. Responses lightly edited for clarity with careful attention to maintaining the integrity of the participant's time and insight. Photos by R.D. López/Shots From Richmond.
Generous support for the Heart of Richmond series provided by Wells Fargo.