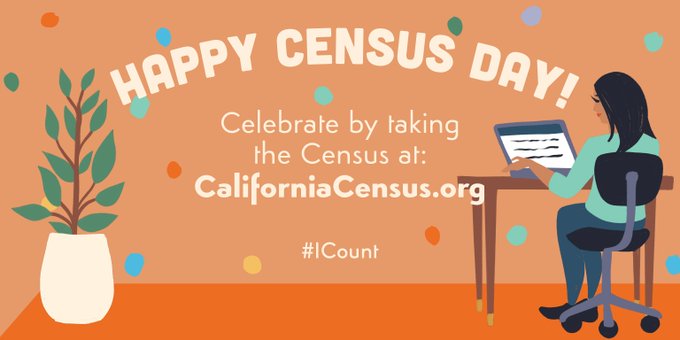 We know things are really tough right now. But we also know that it is important to keep our spirits up and celebrate the important milestones in our lives.
What better way to do that than to celebrate Census Day!
Today we celebrate the importance of responding to #Census2020 and the benefit it will have on our community. The Census is:
EASY

 

– Only 9 questions
SAFE

 

– Strong laws protect your responses
IMPORTANT – Responses impact funding & political representation for 10 years
*BONUS* Completing the Census from home is a social distancing approved activity!
Not Sure How to Fill it Out? Learn More
EXTRA CREDIT
Share this message to your friends and family!
After you've completed the Census, post the good news on social media! Feel free to use this graphic and make sure to use #CountMeIn #CoCoCounts