Richmond residents, ages 15 – 21…
Are you passionate about your community? Do you like working with digital media? Are you ready to tell your story about Richmond?
Join the Downtown Richmond Youth Media Crew! Be a part of a dynamic team to 
Collaborate with your peers
Explore Richmond history
Create documentaries
Envision Richmond's future
Gail valuable interview, filmmaking, and teamwork skills
Engage with media professionals
Get hands-on experience with creating short films 
and more!
$500 stipend available. Space is limited. Application deadline is November 15. The work starts November 18.
Don't wait to throw your name into the mix: APPLY NOW!
For more information, contact Alicia: outreach@richmondmainstreet.org or (510) 236-4049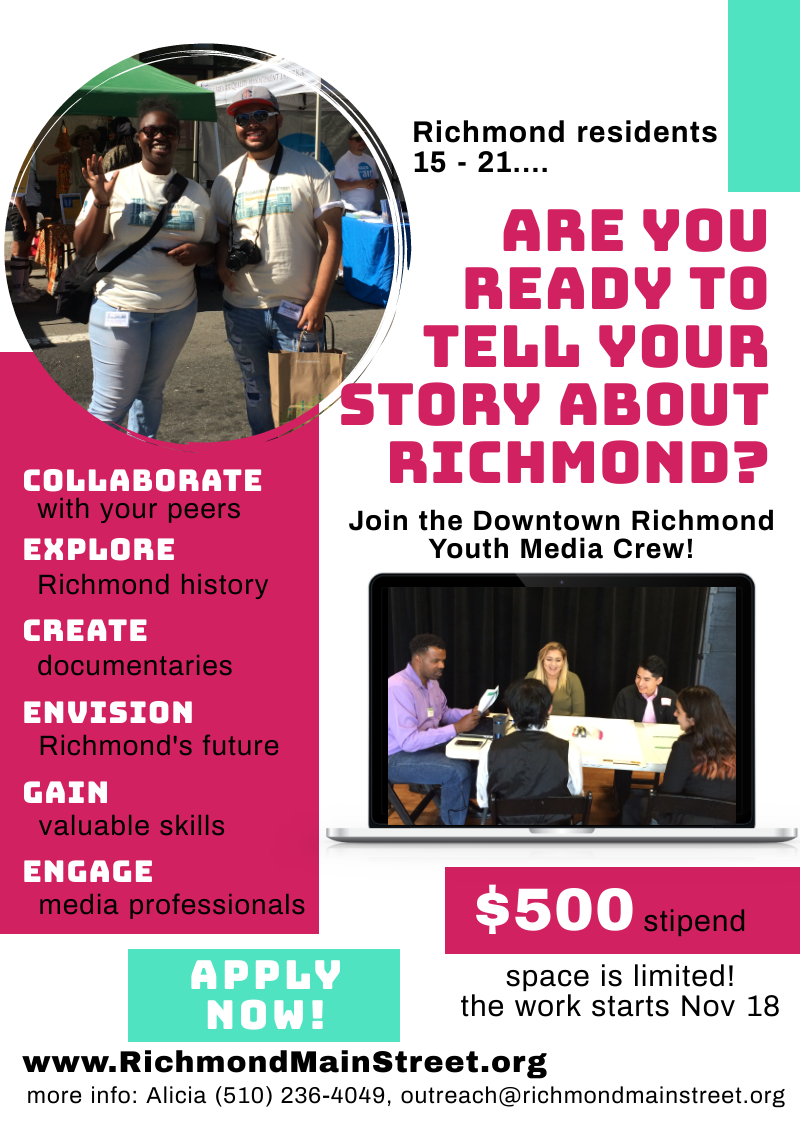 This project is supported through generous support from the Richmond-ECIA Grant Program.