Guest post by Richmond Art Center: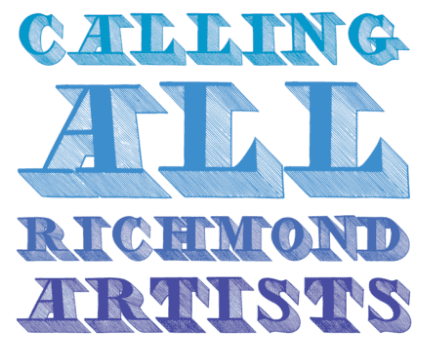 Call for Artists
The Richmond Art Center invites all artists who live and/or work in Richmond to submit work for Right Here, Right Now, Richmond, an exhibition that looks at the excellent and risk-taking new work being made in our city. The exhibition will be installed in RAC's Community Gallery and a project space at NIAD.
Exhibition Dates: December 17, 2019 – March 6, 2020
Reception: Saturday, January 25, 2-5pm
Locations: Richmond Art Center (Community Gallery) and NIAD (Annex)
Calling all Richmond artists! Free entry!
The deadline to enter is Monday, November 4, 11:59pm  
Full Information and Link to Apply: http://richmondartcenter.org/exhibitions/righthere/