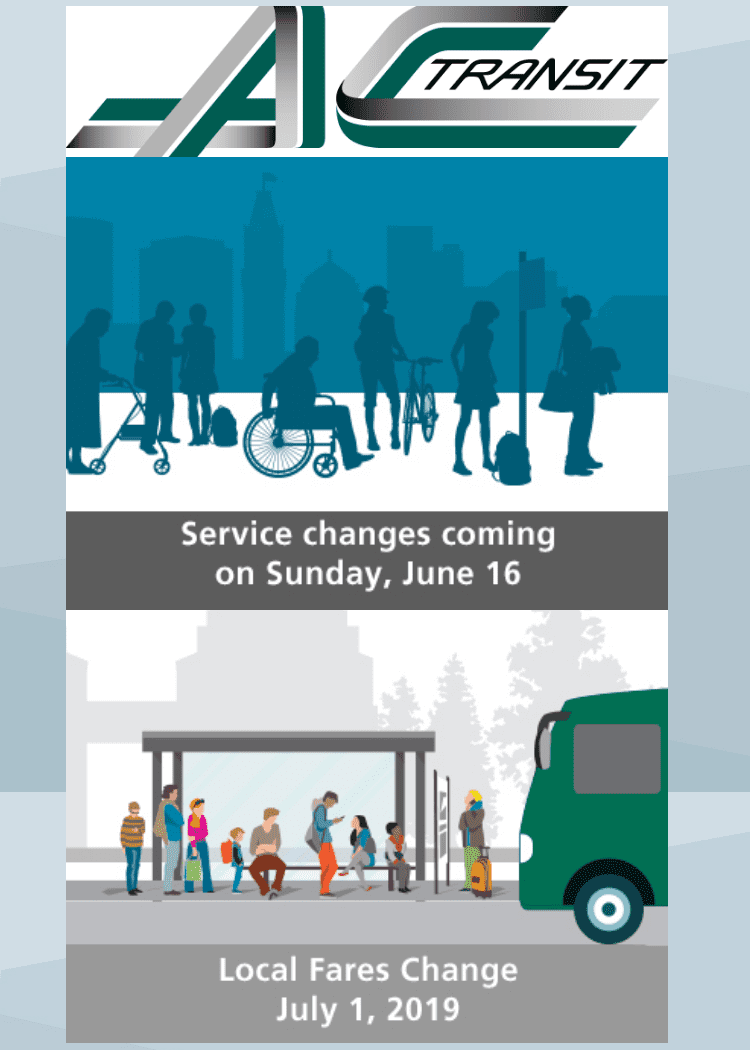 On behalf of AC Transit:
Route Changes
To optimize service delivery and staffing, AC Transit has revised select bus routes. The service optimization includes Early Bird Express (EBX): select EBX lines will depart earlier and one trip will be discontinued. Learn more about service changes taking effect on Sunday, June 16, 2019 here.
Fare Changes
In order to continue providing safe and efficient service while addressing rising operational costs, the AC Transit Board of Directors adopted a new local fare structure in March 2019. According to this five-year plan, the District will adjust the cost of local fares and passes on Monday, July 1, 2019. Learn more and see the new fare schedule here.