Today we are reflecting on last week, which started with the heartbreaking news about the shooting that has touched our community and taken the life of a woman named Vennysia Jackson. The week ended with an inspiring and hopeful Chill with a Cop event where community members and police officers gathered to connect over a scoop of ice cream.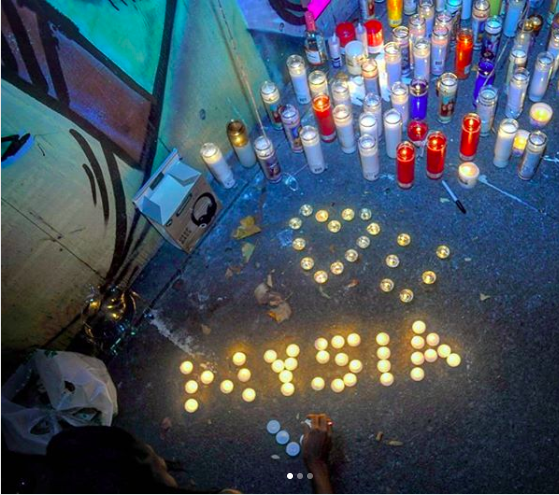 This past Saturday, in partnership with the Richmond Police Department, we hosted our 5th annual Chill with a Cop ice cream social. The occasion was bittersweet, with the memory of the recent shooting that took the life of Vennysia Jackson on the minds of many. Last Tuesday the community gathered for a candlelight vigil in her memory (photo, top left: Denis Perez). Friends, family, and community members set-up a memorial of candles, balloons, and notes on Harbour Way near Macdonald Avenue, just across the street from the Community Green Space, where we held Chill with a Cop.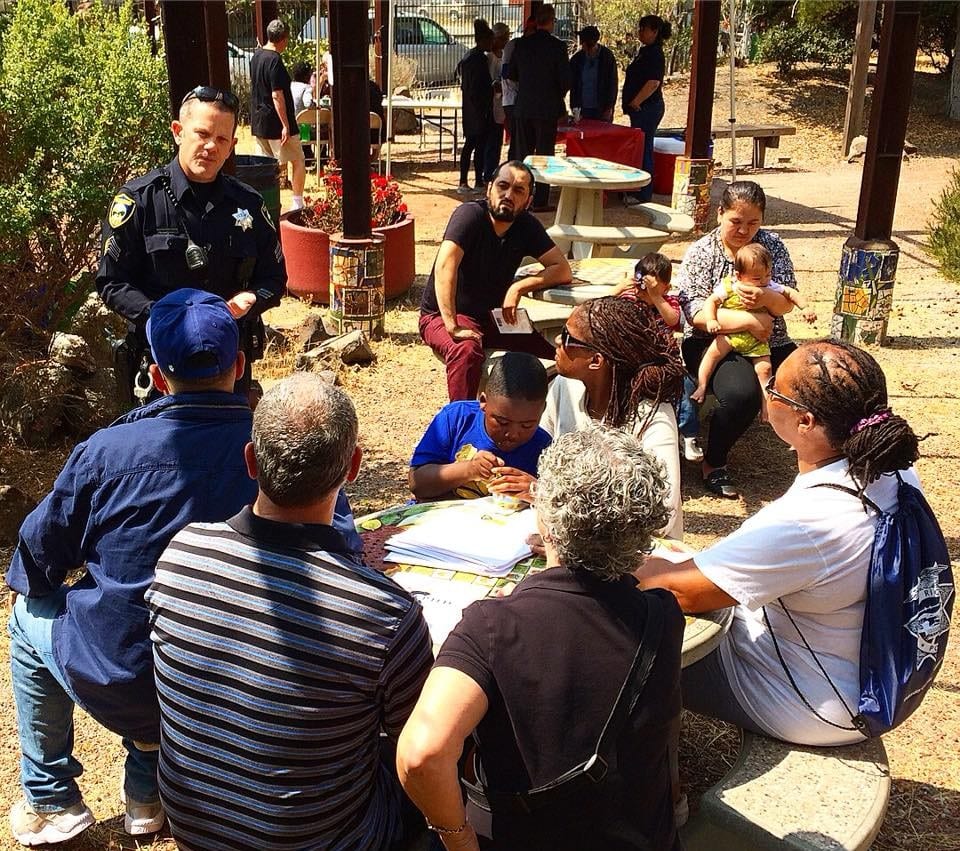 About 100 residents came out for to enjoy a scoop of ice cream and chat with their beat officers, express their concerns, ask questions, and connect in a casual setting. Sergeant Gard hosted a presentation and round table discussion on Crime Prevention Through Environmental Design principles. The chess table and free book faire were also very popular among participants of all ages.
Richmond Police Department is seeking information related to the shooting on August 18, Vennysia Jackson's death, and the possible suspect vehicle, described as a newer model, light gray four-door Infiniti.
Anyone with information, please call (510) 233-1214.