FOR IMMEDIATE RELEASE
August 14, 2018
What: Chill with a Cop – Free ice cream social with Richmond Police Department
When: Saturday, August 18
Time: 11am – 1pm
Where: Community Green Space, Harbour Way at Macdonald Avenue, Downtown Richmond
Richmond Community Invited to Chill with a Cop
at 5th annual Free Ice Cream Social with Police Officers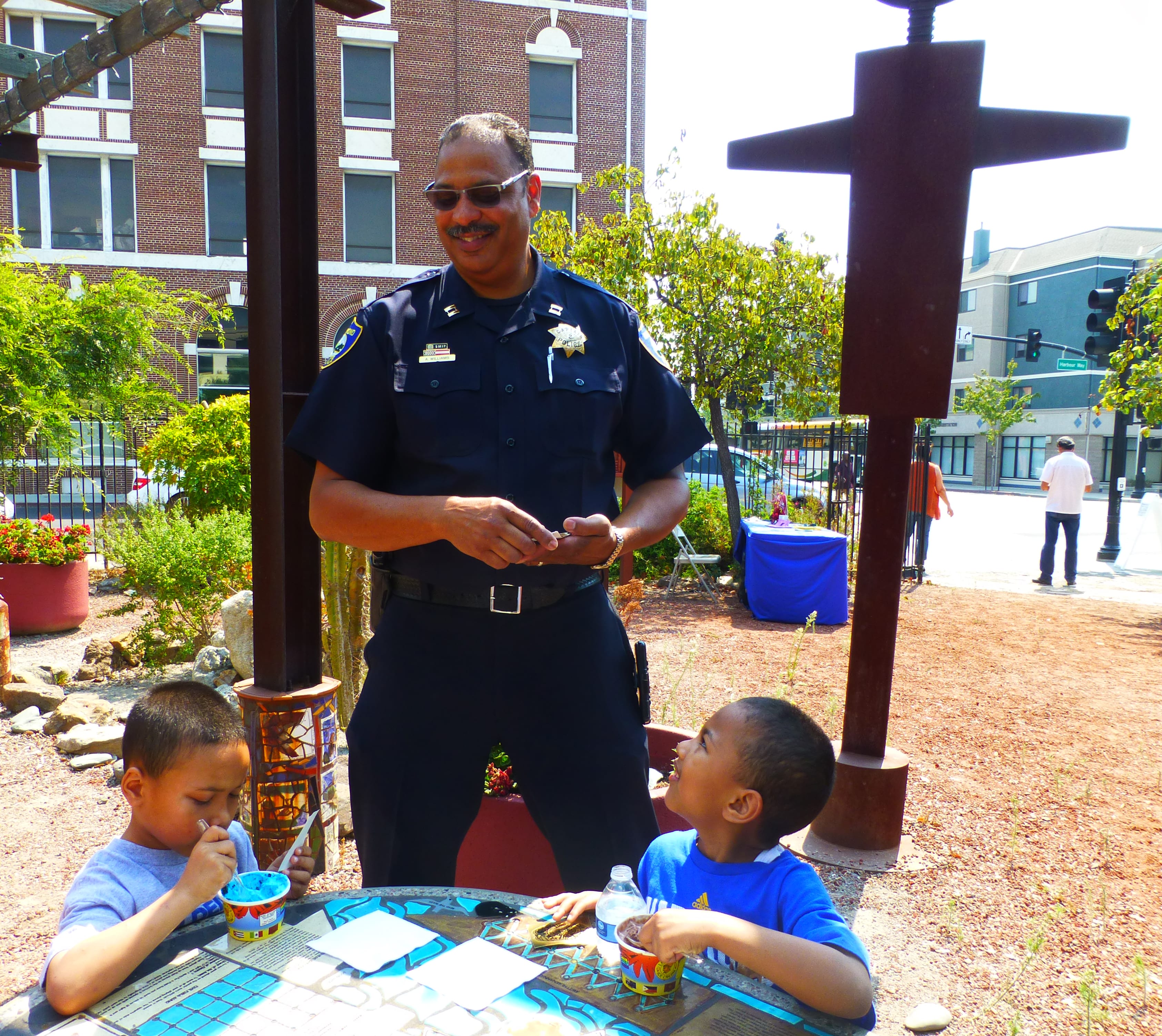 Richmond, CA— Chill with a Cop, a free ice cream social with the Richmond Police Department, returns to Downtown Richmond on Saturday, August 18 from 11am – 1pm at the Community Green Space on Harbour Way and Macdonald Avenue, in Downtown Richmond. Admission is free. All are welcome.
In addition to free ice cream and a chance for community members to meet and chat with their neighborhood police officers, Chill with a Cop will also feature crime prevention tips, a free book faire, chess play courtesy of West Coast Chess Alliance, and a CPTED training for residents and businesses at 11:30am.
CPTED–Crime Prevention through Environmental Design—is a multi-disciplinary approach to reduce crime through simple & easy changes to the design and maintenance of residential and commercial properties.
"We hosted our first Chill with a Cop event in 2014. Our Clean & Safe Committee was inspired by coffee with a cop events and wanted to do something that would be a little different and more appealing for people of all ages", explains Alicia Gallo, outreach coordinator for Richmond Main Street Initiative. "We started this event as a one-time thing but it has grown into an annual gathering that the community really looks forward to. Every year we add new activities to keep things fresh and create a welcoming and engaging environment."
Chill with a Cop is sponsored by Richmond Main Street Initiative, Richmond Police Department, Lappert's Ice Cream, and Richmond Police Officers Association, with support from West Coast Chess Alliance and Friends of the Richmond Public Library.
For more information, visit (510) 236-4049 or visit www.RichmondMainStreet.org.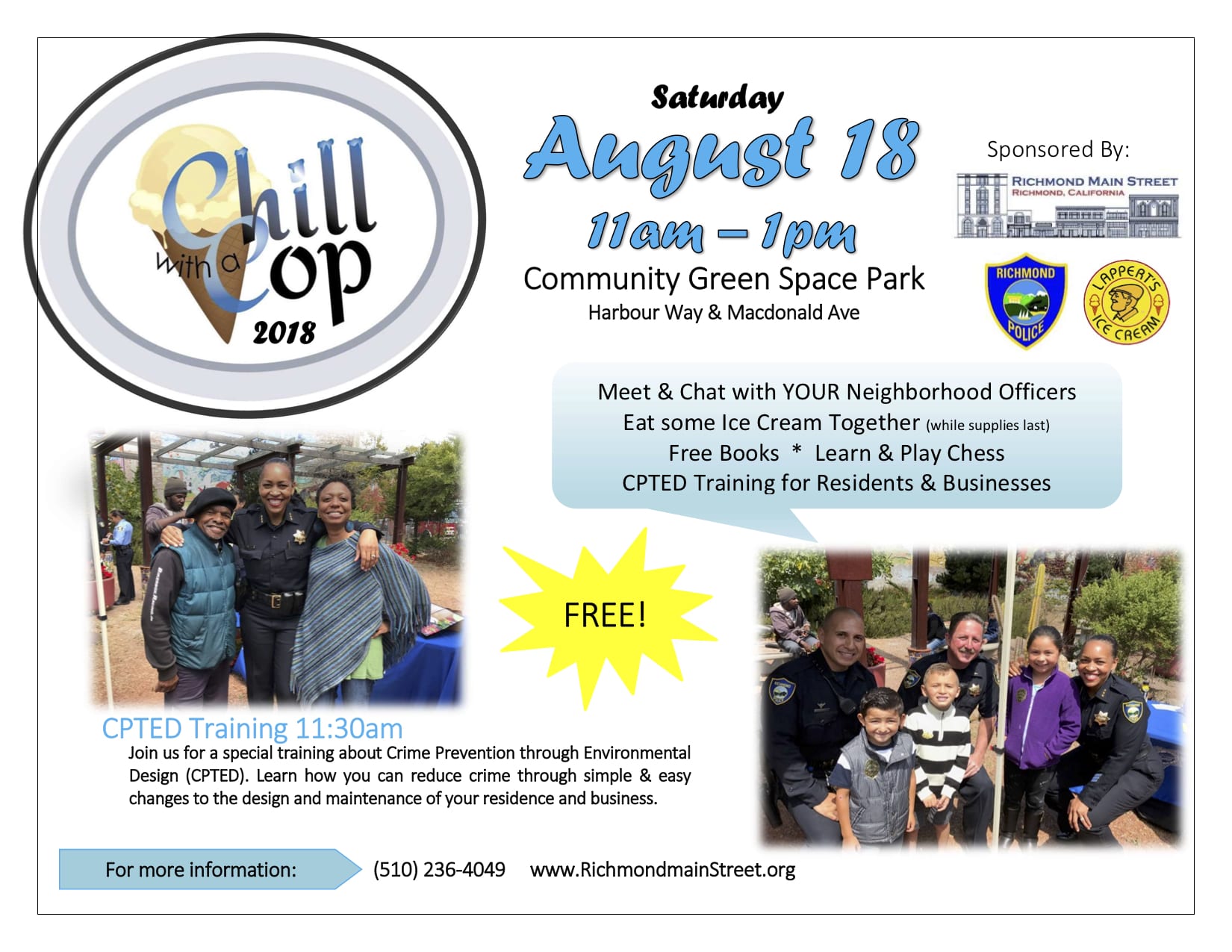 What: Chill with a Cop – Free ice cream social with Richmond Police Department
When: Saturday, August 18
Time: 11am – 1pm
Where: Community Green Space, Harbour Way at Macdonald Avenue, Downtown Richmond
Contact:
Amanda Elliott
P: (510) 236-4049 | F: (510) 236-4052 | E: aelliott@richmondmainstreet.org