Healthy eating & active living in Downtown Richmond
Is a fun annual summer event all about health and wellness. This free community event takes place in the Community Green Space park located at the corner of Harbour Way and Macdonald Avenue. Richmond Main Street collaborates with local community groups and nonprofits, caterers, and businesses to provide delicious healthy food samples, recipes, cookbooks, fresh produce giveaways, educational and fun activities for kids, and access to information about living a healthier lifestyle.
"I am so impressed. There is a wealth of information available. New foods to sample."
"Es muy bueno para saber que comer y hacer ejercicio para estar mejor y saludable."
10th annual Healthy Village Festival
Saturday, June 29, 2019
10am – 2pm
Community Green Space
Harbour Way & Macdonald Avenue
Family-friendly. Free Admission. All are Welcome!
Grand Marshal: Demnlus Johnson III, Richmond Councilmember
Health Tips & Info Booths
Fitness Demos:
Music Performances: RPAL & East Bay Center for the Performing Arts students
Wellness Resources:
12-2pm: Ask a Doc health Screenings by Kaiser Richmond
LifeLong Medical Care Dental Van
CoCo County Health Services 
Pop-up Farm & Pony Rides
Downtown History Hike: 10am meet-up @ Richmond Museum of History, 11am finish at the Festival
Make & Take Art Activity with NIAD Art Center
Artisan & Food Vendors
Hang out with Richmond Fire Fighters 
Produce giveaway, prizes, free books, chess & more!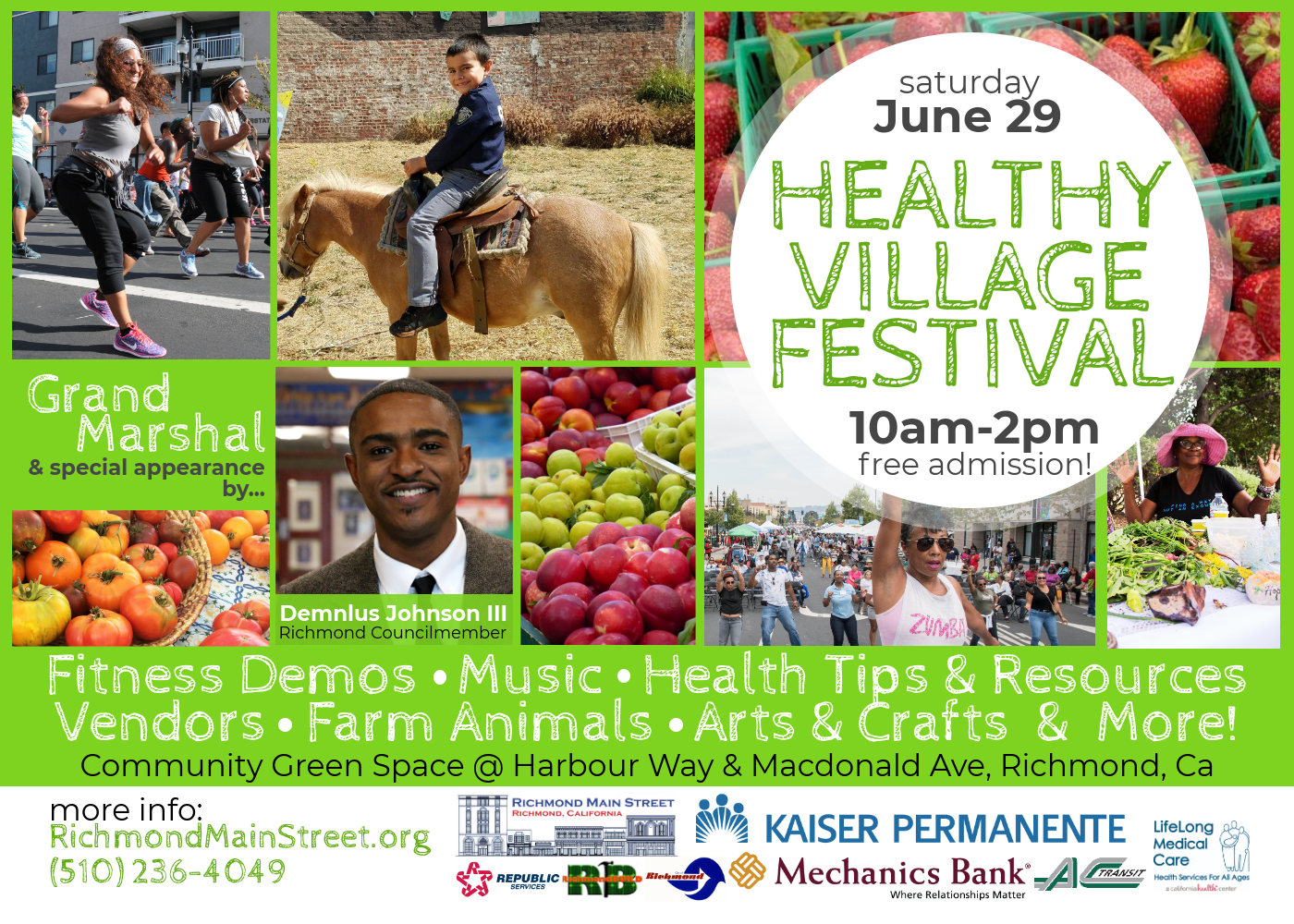 Vendors
Registration Closed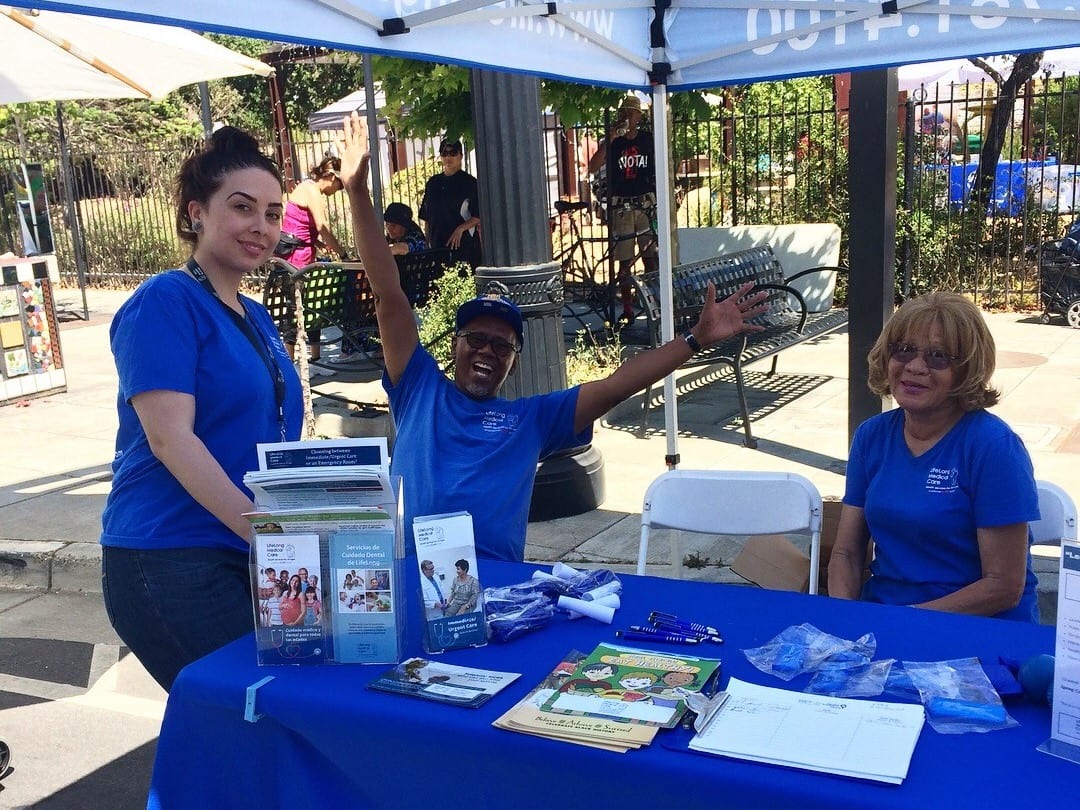 Booth Spaces Available: Food, Artisan/Retail & Information
Food Vendor: Application period closed
Artisan/Retail & Info Vendor: Registration closed
Check out vendor booth opportunities at our upcoming events:
Volunteer
Volunteer Sign-up Now Open!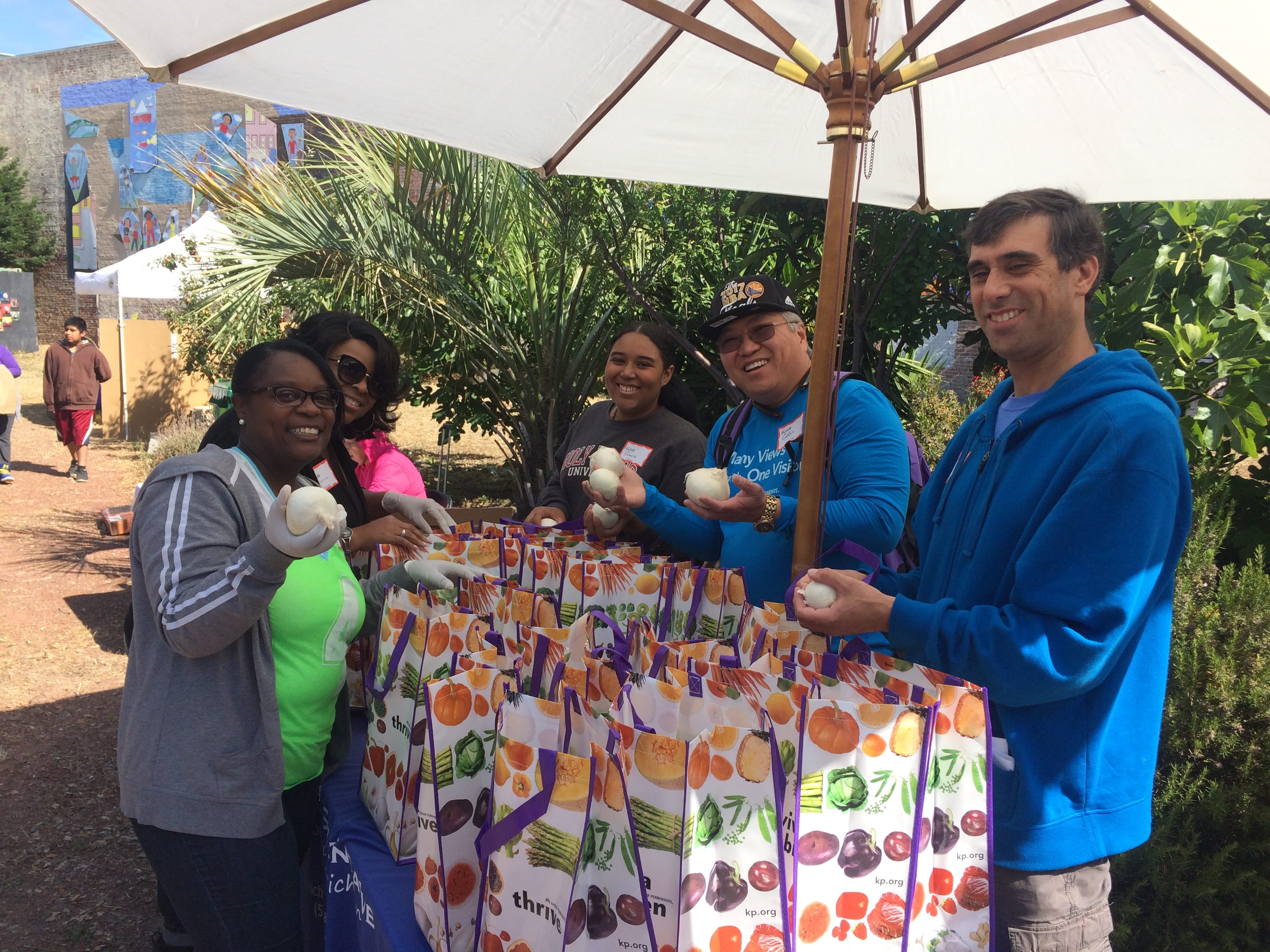 From set-up to clean-up, there's something for every health & wellness event volunteer at Healthy Village Festival. Groups and youth volunteers welcome. Community service hours honored.
Lend a hand:
Help Healthy Village Grow!
Join us in kicking off our Celebrate Downtown summer event series and increasing access to health and wellness resources for our residents: become a Healthy Village Festival sponsor! Supporting Healthy Village Festival is a concrete way to contribute to the restoration of Downtown's vibrant urban village legacy by promoting the district, supporting healthy living, and providing free, safe events that reflect our community's rich heritage. Sponsoring Healthy Village Festival is also an excellent marketing opportunity for your company. Make an investment in the health and well-being of our Main Street today!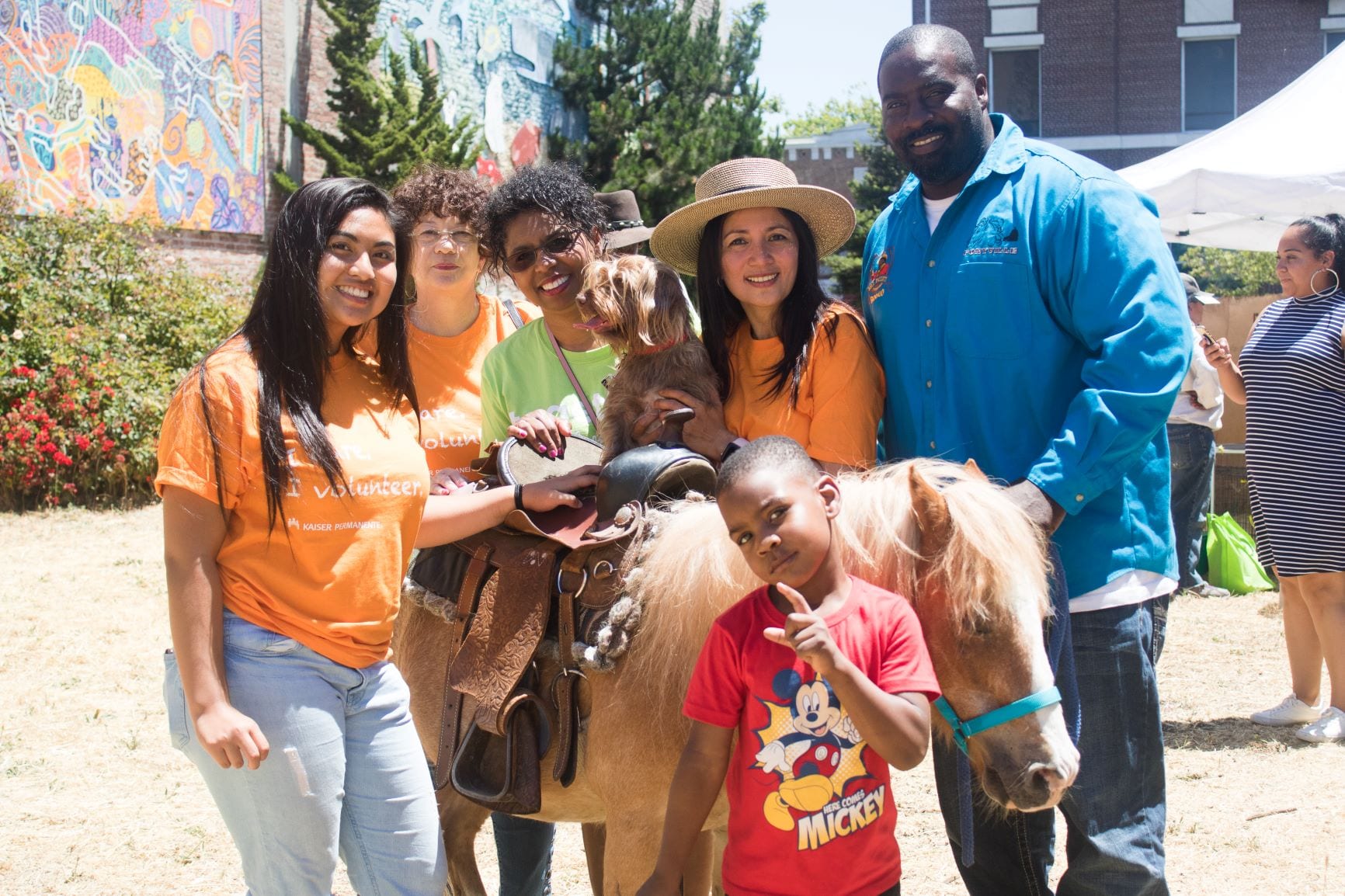 Go Digital
donate securely through PayPal
Go Old School
Check/Money Order/Cashier's Check
Create a Custom Package
Contact us today!
Thank You to Our Healthy Village Festival 2019 Sponsors!
Interested in learning more or getting involved?